In today's world, there is a rising number of successful women in the business and political scenes, and they are making significant contributions to their countries and the world. Malaysia, with no exception, has also produced many resilient and influential women who have achieved impressive accomplishments. Here are 9 most influential women in Malaysia that you should know.
---
1) Datuk Nicol Ann David
The world No. 1 squash player, Datuk Nicol is the first Asian woman to achieve this prestige ranking and she is one of the greatest sports stars Malaysia has ever produced.   David is the first squash player to have won the World Junior title twice in 1999 and 2001 under the tutelage of Richard Glanfield, and she is also the 9-time winner of the Asian Squash Championship. Nicol puts her fame to good use. She is currently the national goodwill ambassador for the United Nations Development Program, helping to promote youth development and education around poverty-stricken and over-populated countries.
2) Ruth Yeoh
Ruth Yeoh is the eldest of five children of Malaysian tycoon Tan Sri Francis Yeoh.  Ruth graduated with a degree (Hons) from the University of Nottingham UK and with an MSc (Distinction) from Cass Business School in the City of London. Currently the Executive Director of YTL Singapore Pte. Ltd. and Director at YTL-SV Carbon Sdn Bhd, YTL's in-house carbon credit and clean development mechanism (CDM) consultancy, most of her works involved corporate sustainability.  She pioneered the highly successful "Climate Change Week", YTL's flagship educational campaign designed to raise awareness on the important issue of climate change in Malaysia and globally, and has authored and co-edited a book on climate change entitled "Cut Carbon, Grow Profits: Business Strategies for Managing Climate Change and Sustainability", published in 2007.
3) Datin Paduka Marina Binti Mahathir
Being the eldest daughter of former Malaysian Prime Minister, Tun Mahathir Mohamad never stopped Datin Paduka Marina from excelling her ideas and beliefs through many non-governmental organisations such as the Malaysian AIDS Foundation. She is currently an active socio-political blogger where she writes in her bi-weekly column called Musings in The Star newspaper since 1989. She is an active campaigner for women's rights where she host her own TV talk show, which discussed issues concerning violence against women, gender equality and social reform, and has also authored many successful books namely Eyes: a photographic journey through the Association of Southeast Asia Nations", "In Liberal Doses", "Hidden Voices: True Malaysian Experience of AIDS","50 Days: Rantings", and "Telling it Straight".
4) Dato' Ambiga Sreenevasan
Dato' Ambiga Sreenevasan is a prominent Malaysian lawyer and human rights advocate, and is one of the eight recipients of the US International Women of Courage Award in 2009.  Dato' Ambiga is well-known for her involvement in the Bersih 2.0 rally and the successful 'March for Justice' campaign against judicial corruption. Her persistent campaigning led to the formation of a Malaysian Royal Commission calling for corrective action.  Dato' Ambiga's continued effort in striving for equal rights and other humanitarian causes is greatly well-liked.
5) Y.B. Teresa Kok Suh Sim
Teresa Kok is a Malaysian Member of Parliament from the Democratic Action Party (DAP). The KL-born holds 2 degrees – first degree from Universiti Sains Malaysia, graduating in the School of Communication, second degree from University Malaya in political science, and a master of philosophy. She is known for both her significant contributions to the Select Committee on the Review of the Penal Code and Criminal Procedure Code as well as her co-founding of the ASEAN Inter-Parliamentary Myanmar Caucus (AIPMC). Teresa is secretary of the AIMPC which promotes the freedom and education of democratic process for the people of Myanmar.
6) Nurul Izzah Anwar
Currently the Member of Parliament for Lembah Pantai and vice President cum Election director of Parti Keadilan Rakyat, Nurul Izzah Anwar has continuously given her support to human rights groups as well as those petitioning for religious freedom and equality. She is also known for her ardent support for better rights for women in the workplace. Being the daughter of the former deputy prime minister, Datuk Seri Anwar Ibrahim, Nurul began her unintended public life after appealing to the United Nations Commission on Human Rights in Geneva for the release of her father from Jail. The young politician continues to gain popularity despite her political stance and background.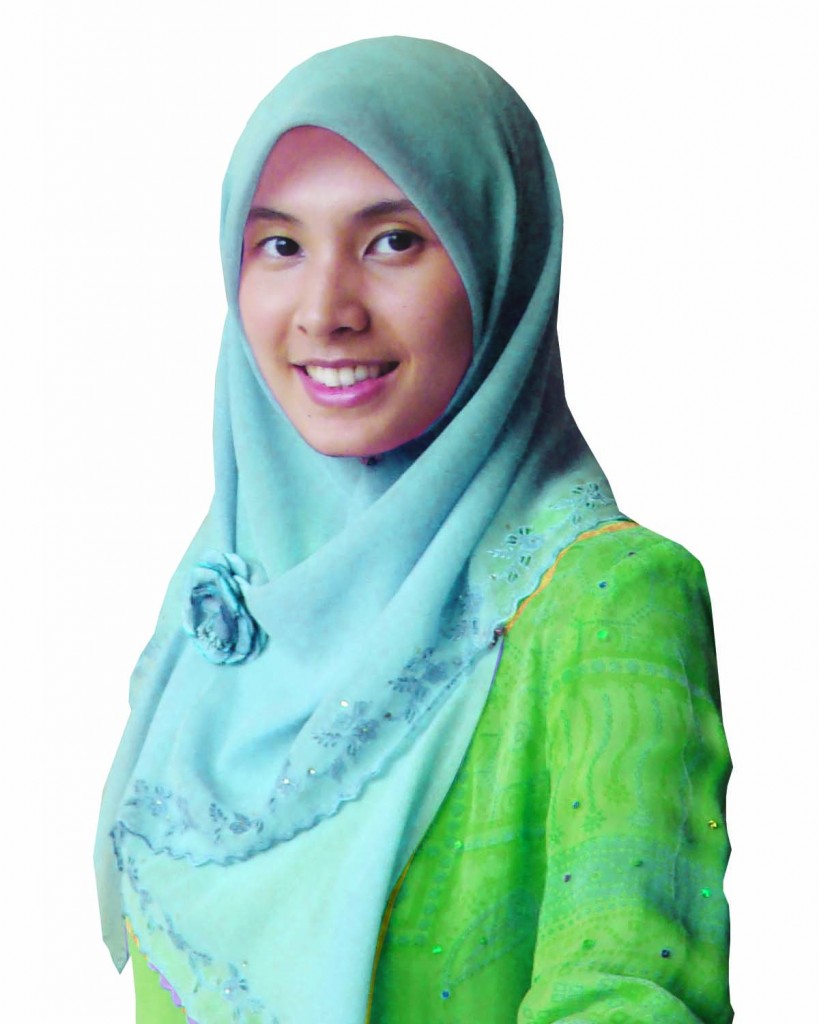 7) Tan Sri Michelle Yeoh
Tan Sri Michelle Yeoh isn't purely well-known for her significant contributions in the global entertainment industry. Her continued support for youth volunteerism makes her one of Malaysia's most inspiring women. In 2013, she was appointed the first 1Malaysia For Youth (1M4U) mentor to carry out volunteer and nation-building activities which aim to benefit communities and social groups in Malaysia. Tan Sri Michelle Yeoh worked with Malaysian government to develop a campaign to fight crime. She has also championed the cause of road safety in Malaysia, particularly after hearing the sobering statistic that around 6,000 Malaysians die annually in road accidents.
8) Tan Sri Dato' Sri Dr. Zeti Akhtar Aziz
Tan Sri Dato' Sri Dr. Zeti Akhtar Aziz, a remarkable corporate woman, is the first and only woman to have been appointed as the governor for Bank Negara Malaysia and she ranks in the top ten central bank governors of the world.  Her incredible intelligence and vast knowledge in finance and business was clearly demonstrated when she pulled Malaysia from the Asian Financial Crisis with meticulously developed strategies.
9) Datin Seri Hajah Rosmah Mansor
Datin Seri Hajah Rosmah Mansor's wisdom and determination in promoting early childhood education and advancing women empowerment are evident in fulfilling her role as the wife of our 6th Prime Minister, Dato' Sri Haji Mohammad Najib bin Tun Haji Abdul Razak. The causes that she champions certainly form a strong foundation of human capital needed to propel the country towards meeting future challenges. Highly educated, she earned her Bachelor's Degree in Sociology and Anthropology from UM and a Master's Degree in Sociology and Agriculture from Louisiana State University.