If running in your own backyard has become too much of a cliché, why not up your game and opt for running while travelling instead? Think about it: running and travelling is like throwing two birds with one stone. You get to sweat it out, achieve a sense of fulfilment and enjoy the trip at the same time. If you are unsure where to go, we have listed down 10 Best Marathon Destinations Around The World worth considering!
---
This annual marathon event is typically held in February since its inception in 2007. Every year, there are over 300,000 applicants from around the world vying for the race. But the maximum limit is set at 35,500, even though the forthcoming 2019 edition will be increased by 2,000. That means only about 10% are accepted and randomly selected by lottery. The Tokyo Marathon covers both 42.2 km and 10 km races, with participants of both genders ranging from elite runners to wheelchair users.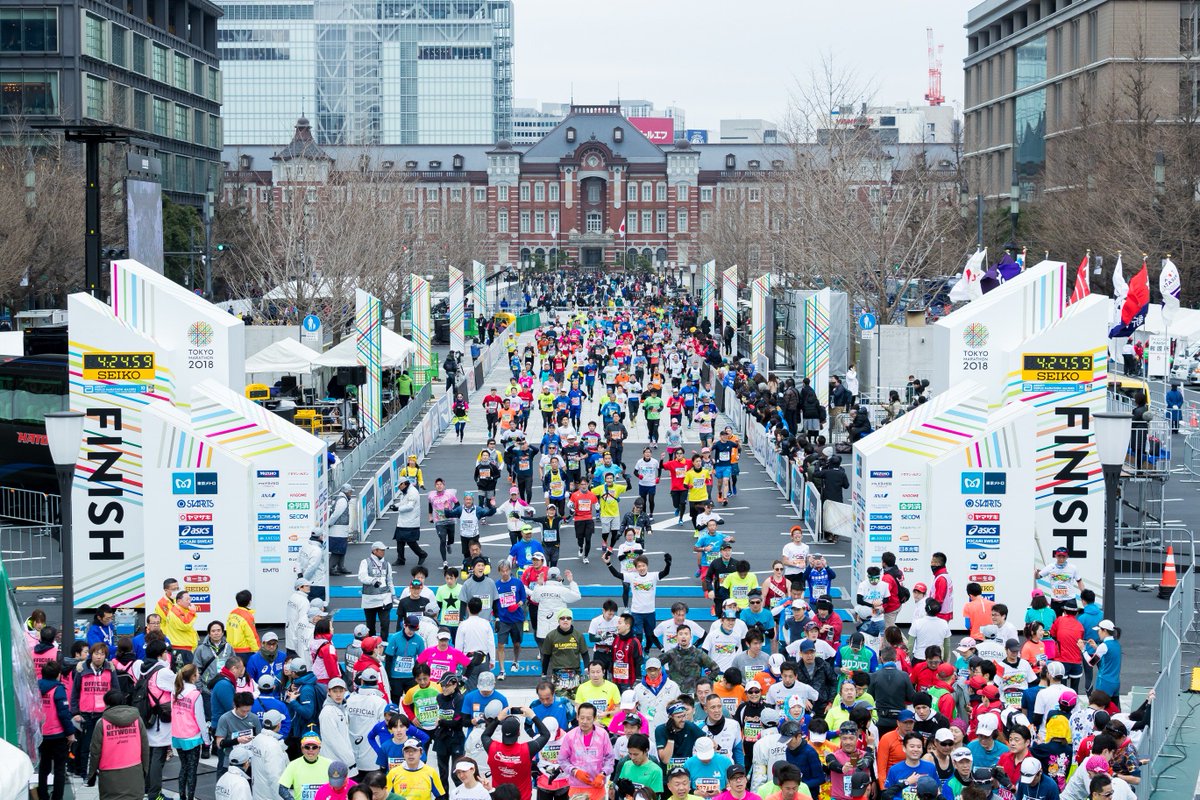 You might hear about hiking the Great Wall of China but running? Now that's a different story altogether. Put it this way: Imagine running over 5,000 steps (or 5,164 to be exact) under the hot weather (the marathon typically takes place on the third Saturday in May every year). But if you like to test your limit, this one's for you. There are three distances you can choose from: the full marathon (42.2 km), half marathon (21.1 km) or the non-competitive "Fun Run" (8.5 km). The run is admittedly taxing but the good news is, you get to enjoy the breathtaking views at the same time.
Since its inception in 1981, the London Marathon has attracted a large number of pro and amateur runners all over the world to join the epic 42.195 km run every year. But it's not just about sweats, muscle sores and pains as runners get to enjoy iconic sights like Buckingham Palace, River Thames and the Tower of London.
Today, the Boston Marathon may be remembered for its horrifying 2013 bombing that shocked the whole world. But that doesn't stop hundreds of thousands of runners from joining the marathon every year. Besides, we are talking about one of the world's oldest marathon events which started way back in 1897. The marathon is typically held on the third Monday of April every year, which also happens to be Patriot's Day in the US.
It is highly regarded as the largest marathon ever held in the world. Established in 1970, the iconic New York City Marathon is such a popular annual event that it attracts over 50,000 runners in the recent years. It even drew in many celebrities like Will Ferrell, Ryan Reynolds, Kevin Hart and Alicia Keys. The marathon covers a full 42.195 km course stretching every five boroughs of the New York City.
Amazing Mediterranean weather, breathtaking scenery and beautiful beaches — these are some of the reasons that the French Riviera is such a popular tourist-friendly destination. But it's more than just a place for vacation. Imagine immersing in the wonderful sight of the French Riviera along the coast while running a full marathon. Now, that's what we call the best of both worlds!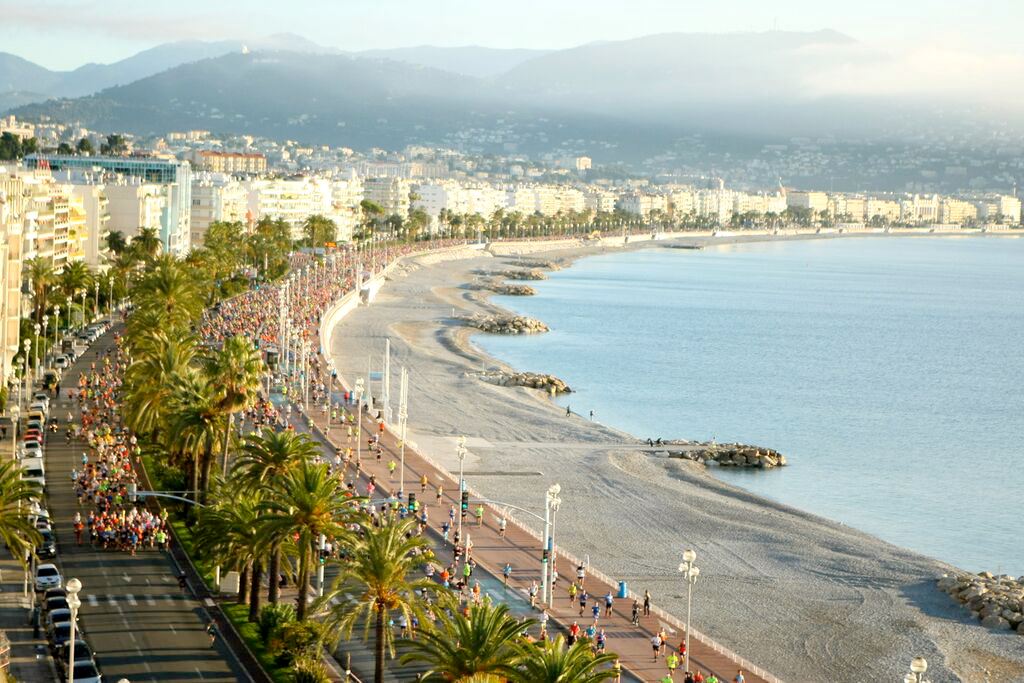 If you are looking to break your own record, this is one internationally-renowned marathon event you can't afford to miss. And here's the biggest reason: the course is largely fast and flat. No wonder the Chicago Marathon is such a favourite among many runners from the US as well as all over the world. Founded in 1977, it held on the first or second Sunday of October every year.
Love to run while enjoying the scenery? Then, you should add the Australian Outback Marathon to your bucket list. There are four choices you can choose to sign up: full or half marathon as well as 6 km or 11 km distances. Unlike most cities-based marathon events, you get to run different types of tracks like off-road & bush trails, sand dunes and even red sand. The Australian Outback Marathon is held every July.
While marathons are typically held in the early morning, here is something different for a change of pace. If you love to stay up late, why not join the Sundown Marathon in Singapore which takes place overnight? You can sign up for the usual full or half-marathon course. Alternatively, you can opt for the lesser ones like the 5 km or 10 km distances.
Scaling the icy height isn't the only thing you can do at Mt. Everest. Runners from around the world, regardless of professional or amateurs, gather together every year since 1987 to take part in the epic Everest Marathon. Test your endurance limit, beginning from the starting point at the Mt. Everest base camp at 5,356 metres and descending down to Namche Bazaar at 3,540 metres. If you are up for the ultimate challenge, try the 60 km "Extreme Ultra" or the usual full 42 km or half 21 km marathon.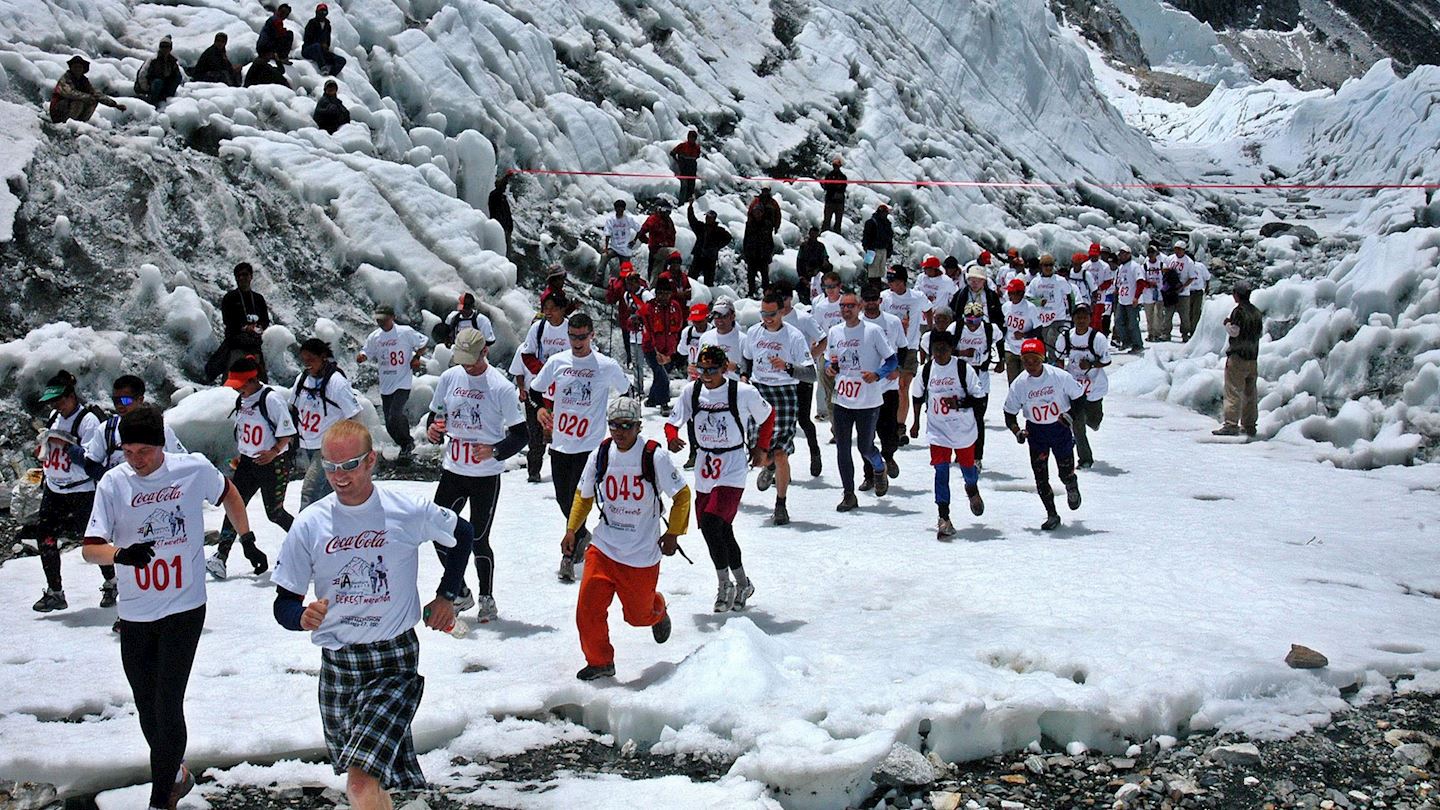 ---
https://www.facebook.com/tallypressmy/