Petaling Street is one of the most well-known places in Kuala Lumpur with a rich cultural heritage and plenty of knick-knacks available. In recent times, it has also kept up with modern times with cafes popping up all long it! Check out the Top 10 Cafes in Petaling Street here!
---
The results of this Top 10 list is derived from the voting period of 6th January 2023 to 9th January 2022 on Carilocal.com. Over time, the ranking of the businesses as seen on Best Cafes in Petaling Street may differ from this list.
---
1) Yew Yew KL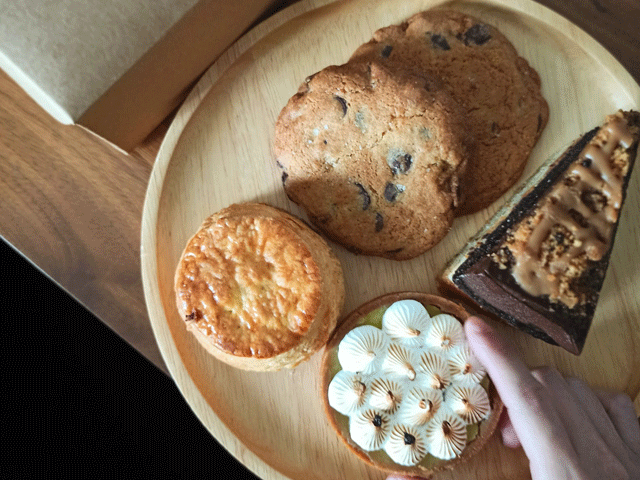 Here's a cosy space located on the ground floor of Bangunan Ka Yin that serves good coffee both hot and cold. This includes the likes of mocha, flat white and cafe latte, where the latter turns out to be their bestseller. Yew Yew also includes other beverages for non-coffee drinkers, namely mint/dark chocolate and genmaicha latte. They make wonderful pastries, chiffons and croffles too (Apple Crumble and Snow Rose Lychee are among their recommended choices).
FB: yewyewkl | Insta: @yewyewkl | Address:Yew Yew KL63D, Ground Floor, Bangunan Ka Yin, 50000 Kuala Lumpur
2) Mary Jane KL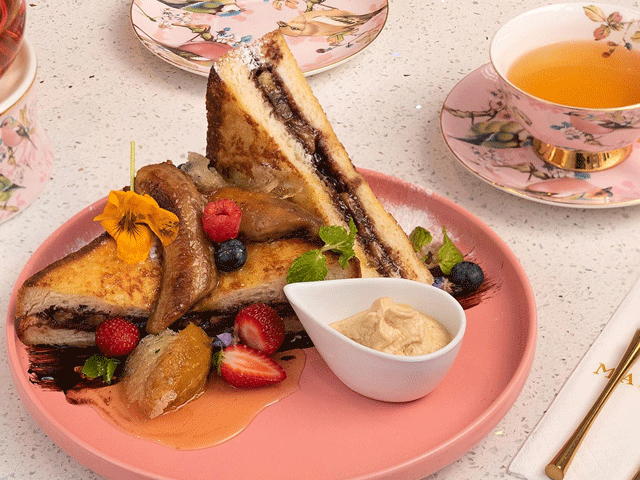 Dominated by mostly pink interiors with flower decorations on the wall, Mary Jane is a perfect place for couples looking to dine in a romantic setting. You can look forward to their assorted brunch menu, covering Breakfast at Mary Jane (basically the cafe's version of Big Breakfast), Jane's French Toast and the OG Grilled Cheese Sandwich. They also serve salads, pasta, steaks and burgers. Alternatively, come for their high tea set-for-two, where you can choose either 8 or 12 items and a choice of TWG tea (e.g. Jasmine Queen Tea, Earl Grey or English Breakfast).
FB: maryjaneKL| Insta:@maryjaneKL| Address: Mary Jane KL, 106, Jalan Petaling, 50000 Kuala Lumpur
3)

Merchant's Lane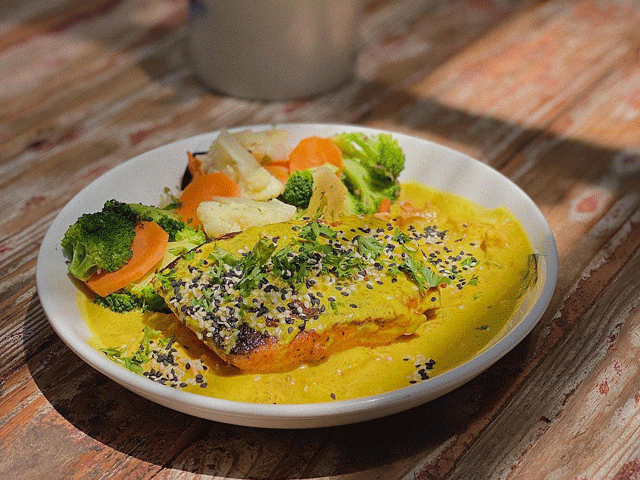 It's hard to believe that Merchant's Lane used to be a brothel before it was restructured into an Instagram-worthy cafe. The cafe has a distinctive old-world charm, coupled with contemporary touches here and there. When comes to the menu, some of their recommended dishes include Nasi Lemak Pancake and Kai Fan 4.0, with the latter consisting of grilled chicken chop with Thai green curry sauce and included with rice and salads. If possible, leave some room for a dessert, notably Better Than Sex, which is actually a tasty combination of cheesy pandan roti jala with kaya toast, ice cream and Gula Melaka sauce.
FB: merchant'slane | Insta: @merchant'slane |Address: No. 150, Jalan Petaling,
50000, Kuala Lumpur
4) Niko Neko Matcha 2.0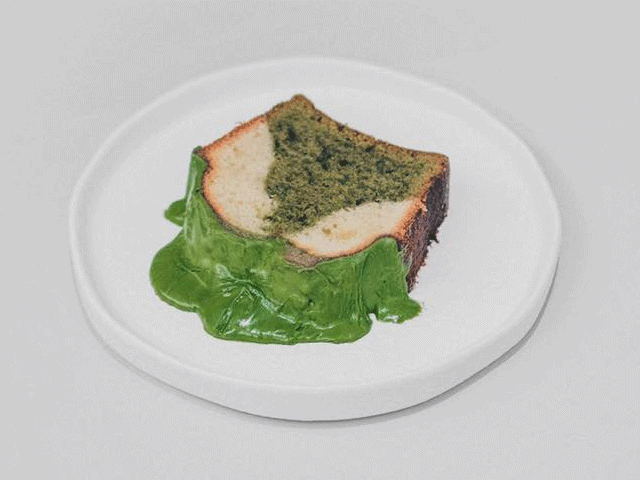 The "2.0" refers to Niko Neko Matcha's second outlet following the one located in Bangsar. It has the same minimalist, predominantly white interior that gives the customers a Zen-like feel while enjoying the matcha drink. Speaking of matcha, they have both classic or mixed, with the latter including Mocktail (matcha & fruits) and Le Blanc (Yuri matcha, white grape, lemon, sparkling water & thyme leaves). Don't forget their matcha/houjicha-based desserts too, namely Ajisai Intense Matcha Tiramisu and Melty Houjicha Marble Loaf Cake.
Website: www.nikonekomatcha.com/menu/ |FB: nikonekomatcha | Insta: @nikonekomatcha  | Address: 181, Jalan Tun H S Lee, City Centre, 50000 Kuala Lumpur
5) Luckin Kopi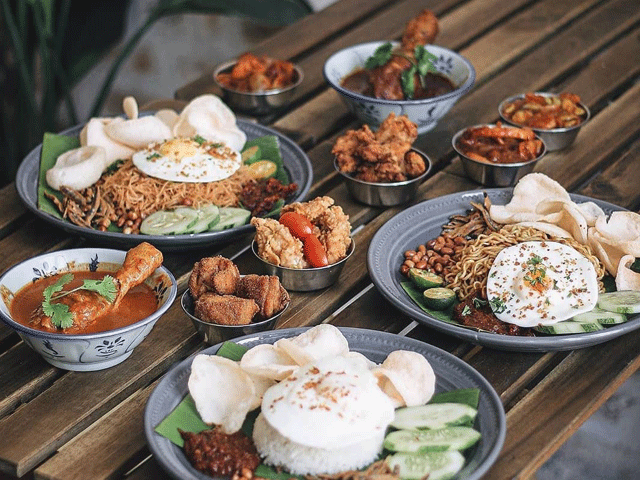 Strategically located within a few walking distances from Pasar Seni MRT Station, Luckin Kopi is one of the most popular Petaling Street cafes among many frequent and new visitors. Beyond their old-school interior, they have plenty of comfort-food options such as Nasi Lemak Ayam Goreng and even Mi Sedaap (yes, that Mi Sedaap) Ayam Goreng. And if you love salted egg dishes, don't forget to try their Signature Salted Egg Chicken Rice. For breakfast or light bites, Luckin Kopi has familiar varieties like toasts (peanut butter/ kaya butter) and pisang goreng (banana fritters). Coffee lovers, in the meantime, must at least order the 5 States Coffee, which comes in five glasses of coffee inspired by five states of Peninsular Malaysia. Those states in question include KL, Ipoh, Melaka, Penang and Johor.
FB: luckinkopi | Insta: @luckinkopi | Address: Luckin Kopi 14, Jalan Panggong, 50000 Kuala Lumpur
6) Malaya Garden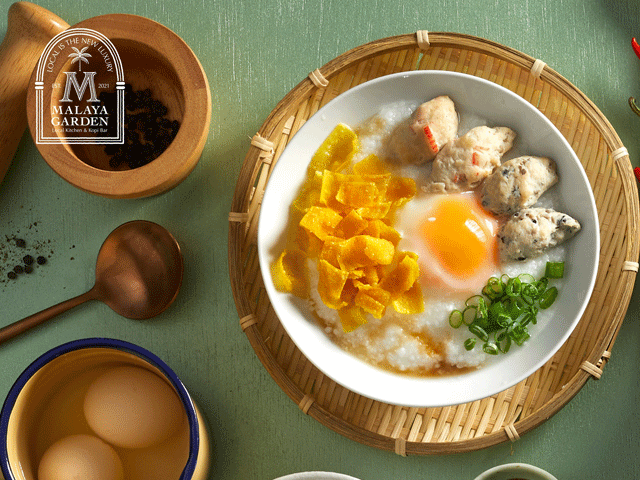 It's hard to miss the sight of Malaya Garden in Petaling Street, thanks to its vibrant turquoise exterior. Upon stepping inside, you will be greeted with eclectic decor as well as plants and animals-themed murals embellished on the walls. They have three floors in total and menu-wise, they serve various dishes including recommended ones like Nasi Lemak Pasar Pagi, Otak-Otak Siu Mai with Cheese, Polo Bun with Butter Slice and The Malayan Curry Laksa.
FB: malayagarden | Insta: @malayagarden | Address:Malaya Garden 14, Jalan Balai Polis, 50000 Kuala Lumpur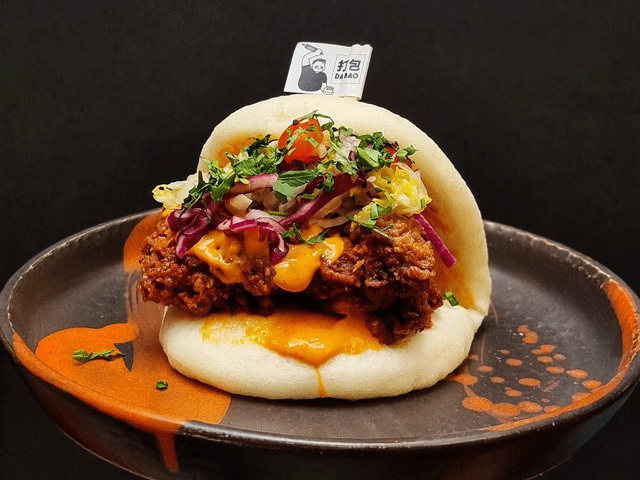 Fancy for some contemporary baos for a change? Here's one for you at Da Bao Restobar in Petaling Street. Their cafe occupies two floors including a dining area and a cocktail bar upstairs. The former boasts an open-kitchen concept, where you get to see the chefs in action as they pound the baos and steam them in bamboo steamers. Speaking of baos, the menu features several succulent choices like Pork, Chicken, Lamb and even Soft Shell Crab — all of which are sandwiched between the soft and pillowy white baos.
FB: dabaorestobar | Insta: @dabaorestobar | Address:145, Jalan Petaling,50000, Kuala Lumpur
8) Vintage 1988
Located at the junction of Jalan Sultan and Jalan Hang Jebat, this corner-lot cafe is easy to spot, thanks to its classy black-and-white building exterior. Like most of Petaling Street's growing list of cafes, it's a mix of retro and modern interiors upon stepping inside the building. Those who fancy burgers might want to give their range of gourmet burgers a try. Here, Vintage 1988 uses beetroot buns, which explained their distinctive purple colours. Some of their bestsellers include Mr Crabby (breaded soft shell crab, red cabbage, onion, sunny side up & homemade pineapple mayo) and V88 Classic (homemade Australian beef patty with caramelised onion & cheddar cheese). They also serve hearty brunches and assorted rice bowls, just to name a few.
FB: vintage1988 | Insta: @vintage1988 | Address:  34, Jalan Sultan, 50000, Kuala Lumpur
9) Mingle Cafe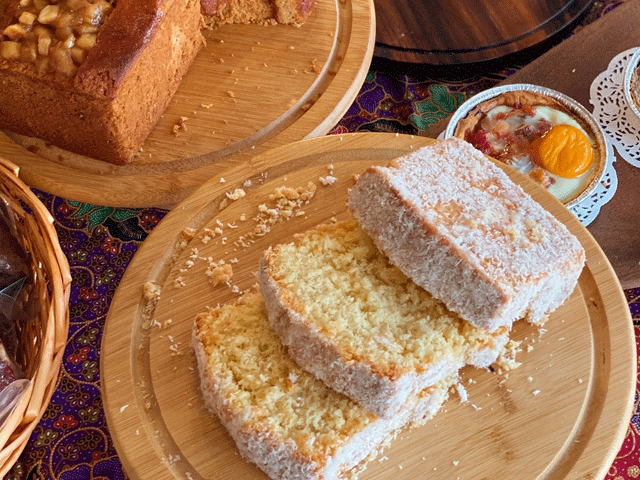 Mingle Cafe is all about rustic interiors, complete with wooden chairs & tables and exposed brick walls. Looking at their menu, the cafe serves an eclectic mix of Asian and Western cuisines such as Nasi Ulam Rainbow Ayam Percik, Nasi Ayam Geprek and the signature Salted Egg Chicken Spaghetti. Even if you are not into the main course, you should try their bestselling burnt cheesecake regardless of original or Durian. Rich and decadent at every spoonful of bite, it's a cake to die for, particularly if you love cheese.
FB: minglecafe| Insta: @minglecafe | Address: 55, Jalan Sultan, 50000, Kuala Lumpur
10)

Leaf & Co. Cafe

Here is yet another contemporary Petaling Street cafe with a nice, old-school setting — an ideal place to hang out with your friend(s) or your loved one. Leaf & Co. Cafe is famous for its chicken chop and more specifically, the Signature Chicken Chop that is marinated and deep-fried to crispy perfection. It comes with a side serving of fries, salad and Leaf & Co.'s signature cream sauce. Their menu also includes pasta and rice dishes as well as small bites like Sweet Potato Fries and Cheese Spicy Korean (crispy chicken cube with spicy Korean sauce & mozzarella cheese).
FB: leaf&co.cafe | Insta: @leaf&co.cafe | Address: 53, Jalan Sultan, 50000, Kuala Lumpur
Voting was carried out on Carilocal.com: Best Cafes in Petaling Street.
Enjoyed this article? You may like this too:
5 Neighbourhood Cafes to Visit On the Weekend in KL & Selangor