Fan art is a great way for people to express their creativity for works that they follow and love. For example, it's common to see drawings, paintings, and other artwork of popular television shows. Whether it's reimagining them in different outfits, scenes, or even in a whole new setting. Many people are familiar with the works of Studio Ghibli and love to put their own spin. In fact, One Malaysian artist is doing it in our traditional batik style! Farah Mohan is taking popular scenes and reimagining them in batik patterns.
---
Studio Ghibli
For anyone who doesn't know, Studio Ghibli is a famous Japanese animation film studio located in Tokyo. Many people know them for their animated feature films, short films, and television commercials. When it comes to the animation studio, there is quite a large fanbase.
Fans around the world love watching Spirited Away and My Neighbour Totoro which have won numerous awards. In fact, Spirited Away is the second highest grossing anime films in Japan grossing over US$360 million worldwide. Moreover, five of films have also been nominated for Academy Awards.
Farah Mohan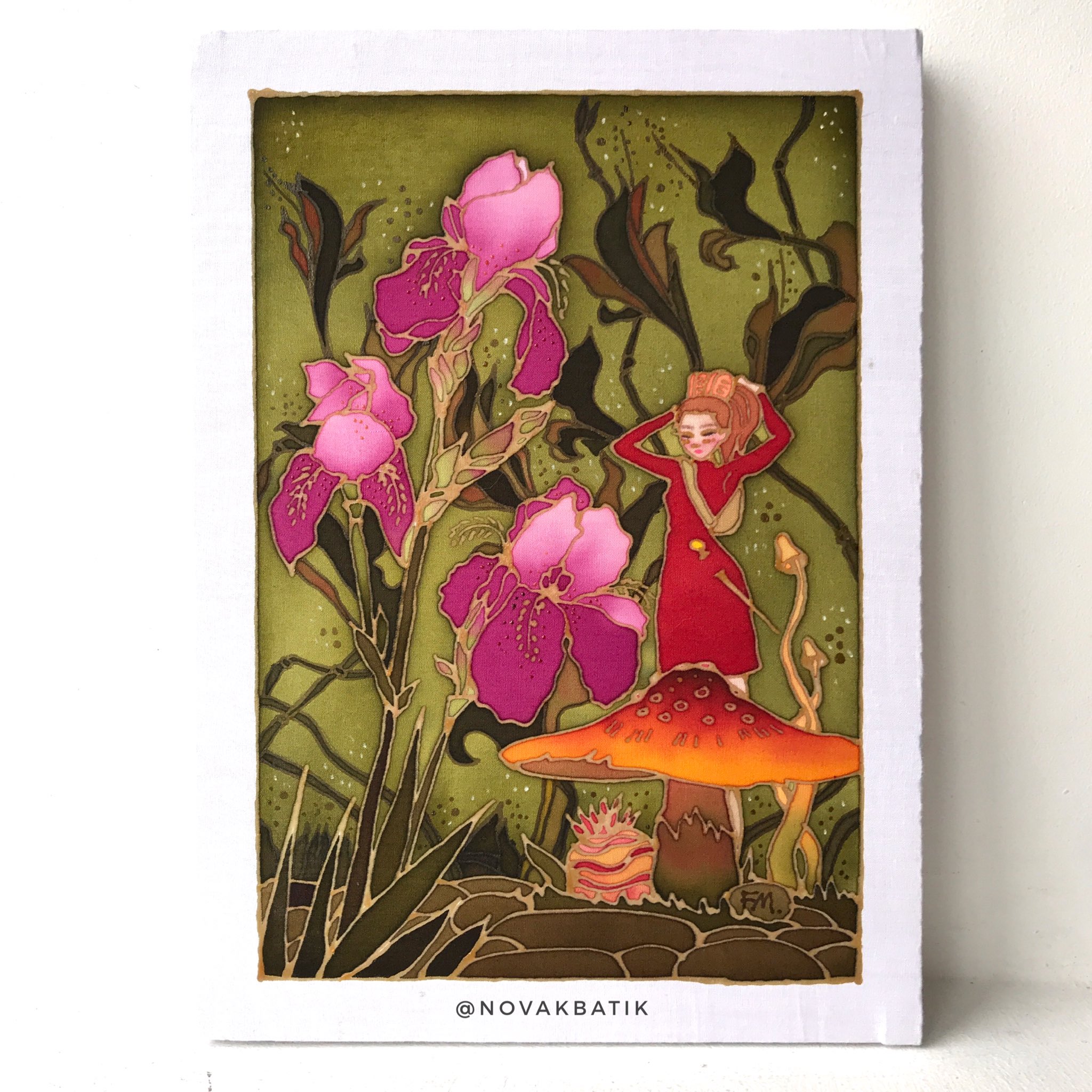 Moving on, Farah Mohan is a local self-taught artist who is challenging herself to create Studio Ghibli inspired batik prints. Taking to Twitter, she uploads quick videos of the process she goes through. Her videos are also part of the Ghiblitober Challenge whereby she challenges herself to create and put up Ghibli inspired content every day in October.
https://twitter.com/FarahMohan/status/1314205480072310784
Her art work currently includes patterns inspired by Kiki's Delivery Service, The Tale of Princess Kaguya, Arrietty, and Kohaku River Spirit. Many of her followers love her stunning pieces which pay attention to detail. Her use of colour shading and blending also adds a lovely touch.
Other Fan Art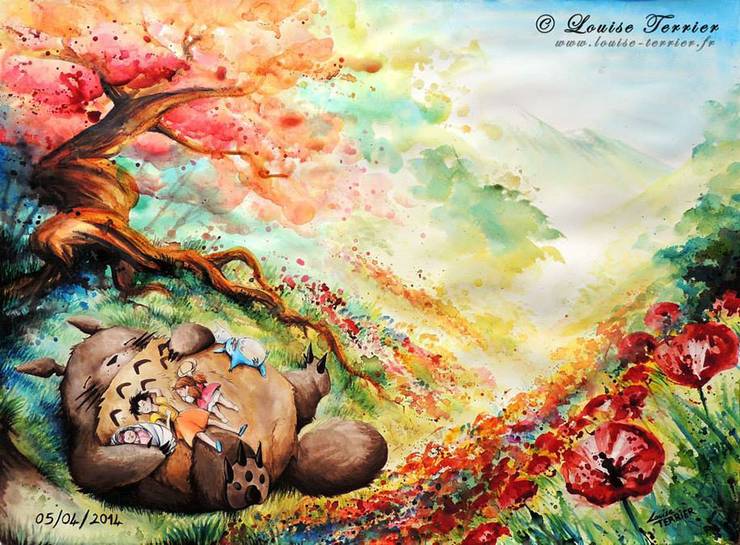 Next up we take a look at other works by fans of Studio Ghibli! Louise Terrier is a French artist. She is also very much in love with anime and is paying homage to the studio through her watercolour artwork. In this one we see Satsuki and Mei snuggling up to Totoro in a field of flowers.
Meanwhile, illustrator and art director Robert Nieto is a huge fan of Studio Ghibli. As such, his stunning pieces of art is based on the many stories from the studio. In his work you can see his attention to detail with the depth and texture. He also has a shop where he sells products that feature his designs just like the cute purse above with a sleeping Totoro.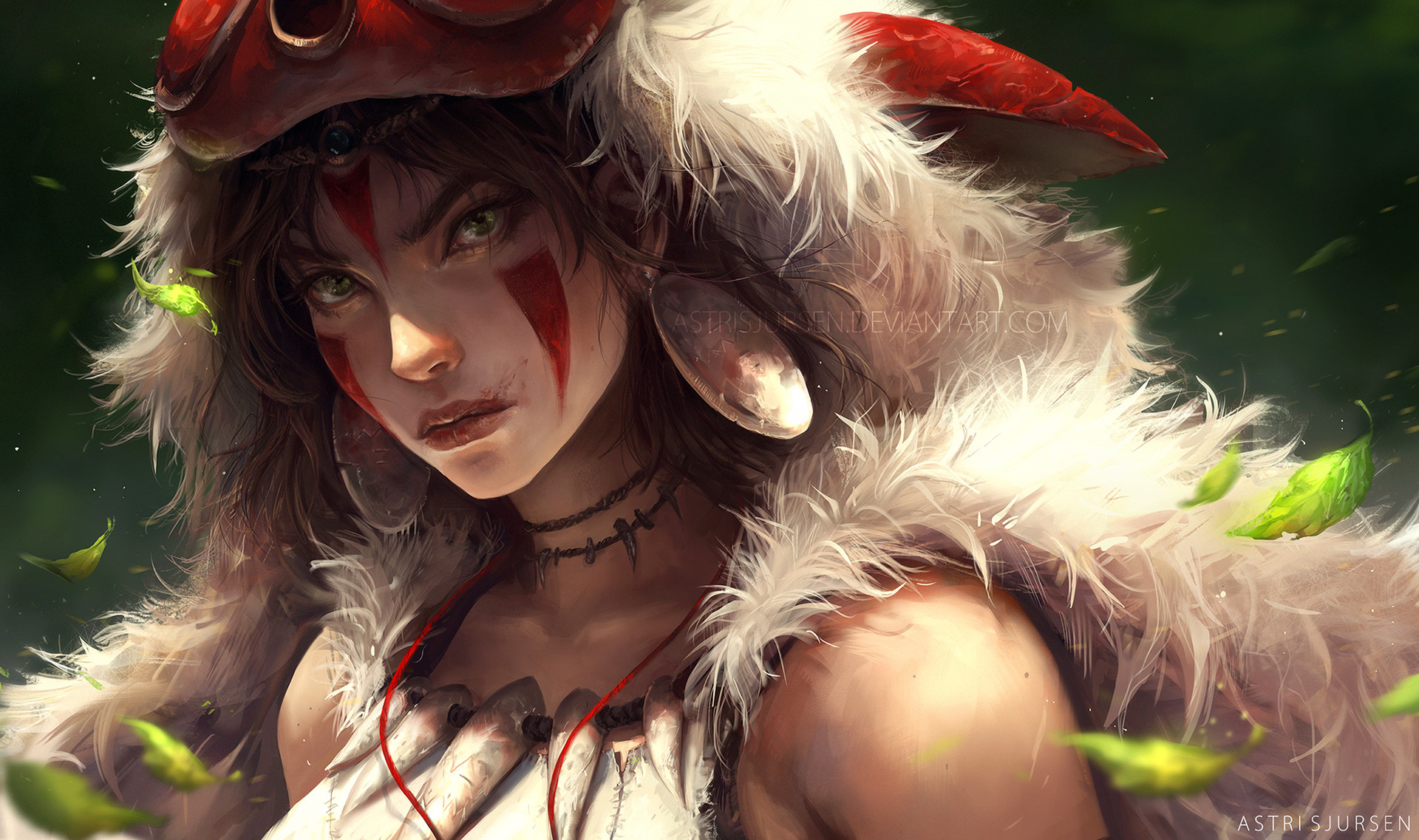 Last on our list is Astri Lohne Sjursen who is a concept artist and illustrator for a game developer. Her ife-like painting of San from Princess Mononoke is a great example of her skills and creativity. The painting highlights her childhood in the forest where she was raised by wolves.