My, my. It looks like the LGBT community certainly has reasons to celebrate lately! Swiftly on the heels of Taiwan legalising same-sex marriage comes a rather high profile same-sex marriage. This couple isn't from Taiwan though, they're from Singapore. The grandson of the late Lee Kuan Yew, former Prime Minister of Singapore, Li Huanwu, has married his boyfriend in South Africa!
---
Coming Out Publicly
Li has only just come out of the closet last year in July, and he did so by participating in a photoshoot with his boyfriend in a LGBT-themed campaign called Out in Singapore. Before coming out in such a public manner, he has been vocal about supporting the LGBT community, through the guise of an ally. Also last year, he and his boyfriend attended Pink Dot, an annual event in Singapore that is held in support of the LGBT community.
Li Huanwu & Heng Yirui
The happy news of their nuptials was announced by Heng on his Instagram today (24th May 2019), with the location tagged at Cape Town, South Africa. His caption was a sweet one, naming Li as his "soul mate". As for why they might have chosen South Africa for their marriage? South Africa legalised same-sex marriage – all the way back in 2006. Li is the second son of Lee Hsien Yang, and is known as a "general manager". On the other hand, Heng is known as a veterinarian.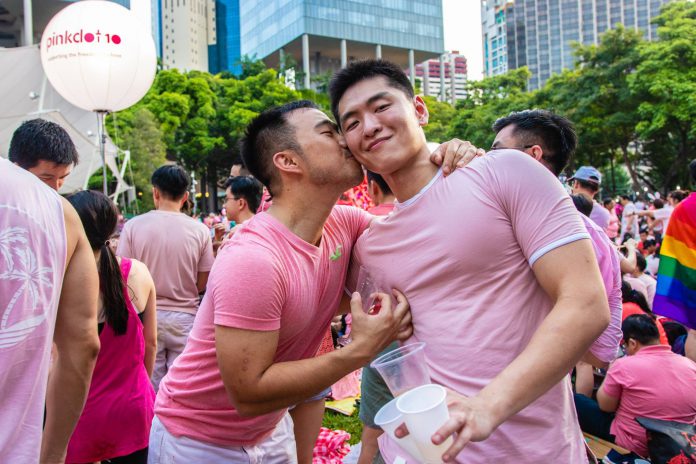 Li may not be the PM of Singapore, but he's certainly close enough – being the current PM's nephew. Do you think Singapore will follow in Taiwan's footsteps after this, and change some laws? Either way, congratulations to the newly-weds, and wishing you guys a lifetime of love and happiness! Love wins!