The Prime Minister of the United Kingdom, Theresa May, has announced that she will be resigning from her position as leader of the country. She made the announcement during a rather emotional speech today (24th of May, 2019).
---
Theresa May Resigns
Her resignation is the result of intense political pressure after her failure to deliver on her policy to withdraw Britain from the European Union.
May has said in her speech that she will leave as leader of the Conservative Party on the 7th of June. However, she will stay on as Prime Minister until a replacement has been elected. During her speech, she acknowledges her failure in convincing Members of Parliament to back her Brexit deal which was rejected three times.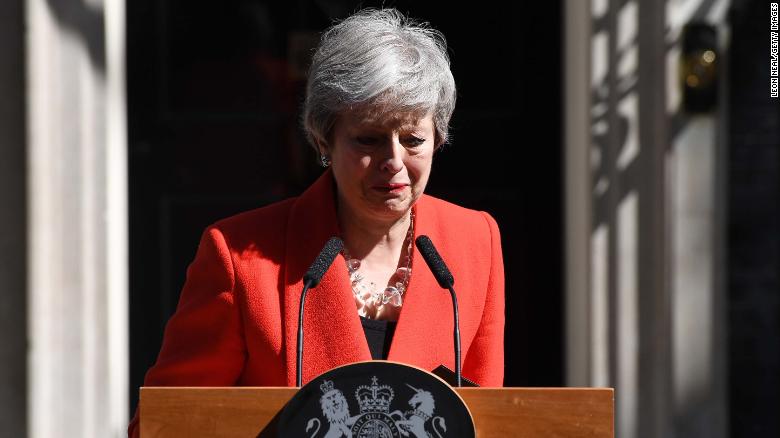 During her speech May says "I will shortly leave the job that it has been the honour of my life to hold — the second female Prime Minister but certainly not the last and I do so with no ill-will, but with enormous and enduring gratitude to have had the opportunity to serve the country I love."
Why Is She Resigning?
Her resignation was due to losing the support of her Cabinet, many of whom were getting tired of the mayhem regarding Brexit. After May revealed her latest version her Brexit plan, she offered the House of Commons a chance to vote on a second referendum. Many of the senior members of her government opposed this notion.
May survived the confidence vote held in December last year which allows her immunity to be challenged for another year.
What Next?
After her announcement, the Members of Parliament from the Conservative Party will need to vote on their preferred candidates before the end of June. Then, the top two choices will be put before a wider party membership. This will elect the leader by the time Parliament breaks for summer recess on the 20th of July. The elected leader will take over as Prime Minister.
One of the leading candidates is Boris Johnson who has quite a significant support among grassroots members of the party. Johnson was also one of those who opposed the withdrawal deal that was negotiated by May with the EU. After May made her announcement, Johnson gave the statement that "it is now time to follow her urgings: to come together and deliver Brexit."