Maria Sharapova has made a name for herself on the tennis court ever since she burst onto the scene. Back in 2004, her Wimbledon win really catapulted her towards fame and popularity. Many of us know that she is a talented and success tennis player but she's also more than that. Here are the life lessons that we can learn from Maria Sharapova.
---
Maria Sharapova Chases her Dreams
At a very tender age Maria Sharapova followed her father to Florida to begin her training. Unfortunately she had to be separated from her mother for about two years due to various issues. She was 7-years old when she joined Nick Bollettieri's tennis academy.
With her passion burning strong for tennis, Sharapova trained hard and tough. In fact, by the age of 11-years she signed with Nike. Within ten years she had won three grand slams.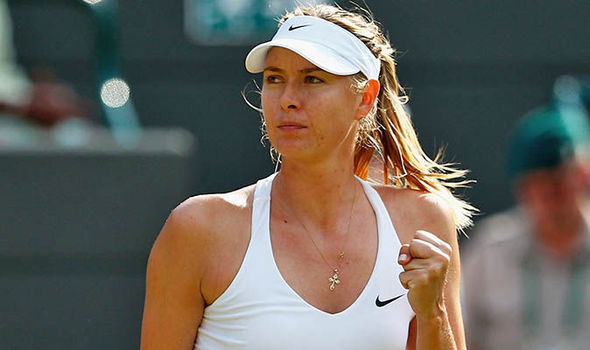 Many people involved in tennis know that what sets the Russian player from the rest is her mindset. Her ability to focus and push through all the tough times was what made her so strong court. She never entered a match with the slightest thought of failure in her mind.
Thanks to this drive, she has received lots of success such as being ranked world No. 1 in singles. Moreover, she received this title on five different occasions. Additionally she is the only Russian to hold the career Grand Slam.
We should all learn to apply her drive and mental toughness to the challenges that we face in our lives. Whether it's obstacles at school, work, or our personal lives, let's strive to be as strong as her.
Be True to Yourself 
As a successful athlete, many opportunities are presented that have much potential. Most of this is in the form of sponsorships, endorsements, and even modelling. Of course as the former world No.1, Maria Sharapova has had her share of opportunities.
She has been involved with a number of modelling opportunities, one of which is a feature in the Sports Illustrated Swimsuit Issue. Additionally, she has appeared in advertisements for Nike, Prince, and Canon as well as Cole Haan. Her presence goes further with her becoming a United Nations Development Programme Goodwill Ambassador.
Throughout her career involvement with work outside of tennis, she has always made sure to keep tennis as her priority. Any opportunity that she accepted was always in line with her vision and values.
Furthermore, after being banned from tennis for failing a drug test many were expecting her to retire. Not letting any of the talk get to her, Maria Sharapova came back to the scene to continue playing the sport of her dreams.
Sometimes people will expect different things of you but the most important value is to stay true to yourself. Listen to your vision and passion and just keep going.
Respect your Body  
Lastly, the Russian tennis player suddenly announced her retirement from the sport on Wednesday the 26th of February. The news came as a shock to her fans, fellow sportsman, and of course the media.
However, her reasons for retiring include multiple injuries that are beginning to affect her. This includes a career-long shoulder injury, a back injury, and a thigh injury. Ultimately, she had to listen to what her body was telling her and respect its boundaries.
While many fans will miss seeing her on the tennis court, she has exceeded expectations and really given herself a name. Maria Sharapova is leaving behind a legacy unlike any other.