Are you one of those people who constantly snaps pictures of everything, because every moment is worth recording? Well, you'll love the Selfie Museum, where you can hang out, eat and snap Insta-worthy shots all at once! What's not to love?
---
#selfielah
Ya lah, #selfielah, don't be shy! Not only is the Selfie Museum is the first museum in Malaysia dedicated to the fine art of selfies, but it also provides (free!) delectable dessert. With 7,000 square feet of space, the Selfie Museum features nine differently-themed rooms, as well as five different dessert! There's also a special dessert, but you'll have to check out their Facebook page for more information.
The Rooms & The Dessert
Almost each room is set up in collaboration with a local brand, and the room names themselves already evoke feelings of happiness, even without knowing what's in them. The nine rooms are The Giant Cakes, Everything's Sweet, Fluffy Path, Ice-Cream World, Rainbow Room, Super Happiness, Splash Lab, dUCkies Cafe, and Do-Nut-Stop. Ooh, what wouldn't I give to bite into a giant cake, walk the fluffy path, and not stop eating donuts? For your 'gram, the rooms are already aesthetically pleasing enough, but there are also life-sized dessert sculptures to add a little extra oomph. Meanwhile, the confirmed dessert items are cupcakes, marshmallows, Baskin Robbins ice-cream, Tealive Signature, as well as Malaysian Tarts. Some of these items feature exclusive Malaysian-inspired flavours, so don't miss out on them!
Inspired By
According to Sean Tan, the director of Selfie Museum Malaysia, inspiration came from gathering family and friends to create happy memories through selfies. As for the theme, well, nothing cheers one up faster than a sweet treat, right? Dessert carries positive vibes, which correlates to the main purpose of the museum, which is to spread happiness and positivity. Together with Samsung, Pandora, Benefit Cosmetics, Baskin Robbins and more, come experience this worry-free and happy land!
Prices
Walk-in rates: RM 45 for adults; RM 30 for kids below 12, senior citizens, and OKU
Online rates: RM 40 for adults; RM 25 for kids below 12, senior citizens, and OKU
Kids below the age of 2 can enter free of charge!
Other Details
Phone Number: +6012-3878968
Email Address: hello@selfie.com.my
Address: Selfie Museum, 2.28, Level 2, Fahrenheit 88, Jalan Bukit Bintang, 55100 KL
Facebook: @selfiemuseumkl
Instagram: @selfiemuseumkl
Opening Hours: 10 am – 10 pm daily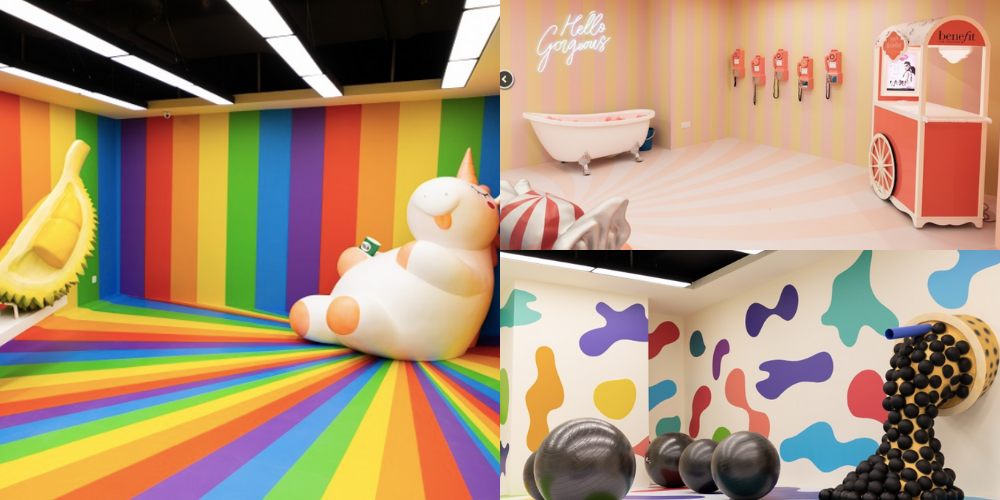 Salivating at the thought of dessert for your tummy and your 'gram? Wait no more, and book your ticket online now!
---
https://www.facebook.com/tallypressmy/