Travelling is more than just a sightseeing tour and a gastronomic hunt for local foods. If you have a budget to spare, why not make your hotel stay memorable with these 10 unique hotels across Asia?
---
1) Hang Nga Guesthouse (Dalat, Vietnam)
This unusual hotel also goes by the name of "Crazy House". It's understandably named as such, given its eccentric architectural design reminiscent of the late Antoni Gaudi's work. The hotel building itself is made to look like a huge, twisted tree house straight out from the Brothers Grimm' dark fairytale. There are ten rooms in the hotel and each of them has its own animal themes. Definitely a must-stay the next time you plan your trip to Vietnam!
2) Container Hotel (Kuala Lumpur, Malaysia)
Fancy a stay inside a freight container? Well, here's one for you at the heart of the Bukit Bintang area in Kuala Lumpur. Each of these recycled containers is redesigned and repainted. Not to mention the Container Hotel is affordably priced, making it an ideal stay for travellers and backpackers while visiting Kuala Lumpur. If that's not enough, you can even choose to stay in the concrete pipe or an indoor cabana tent.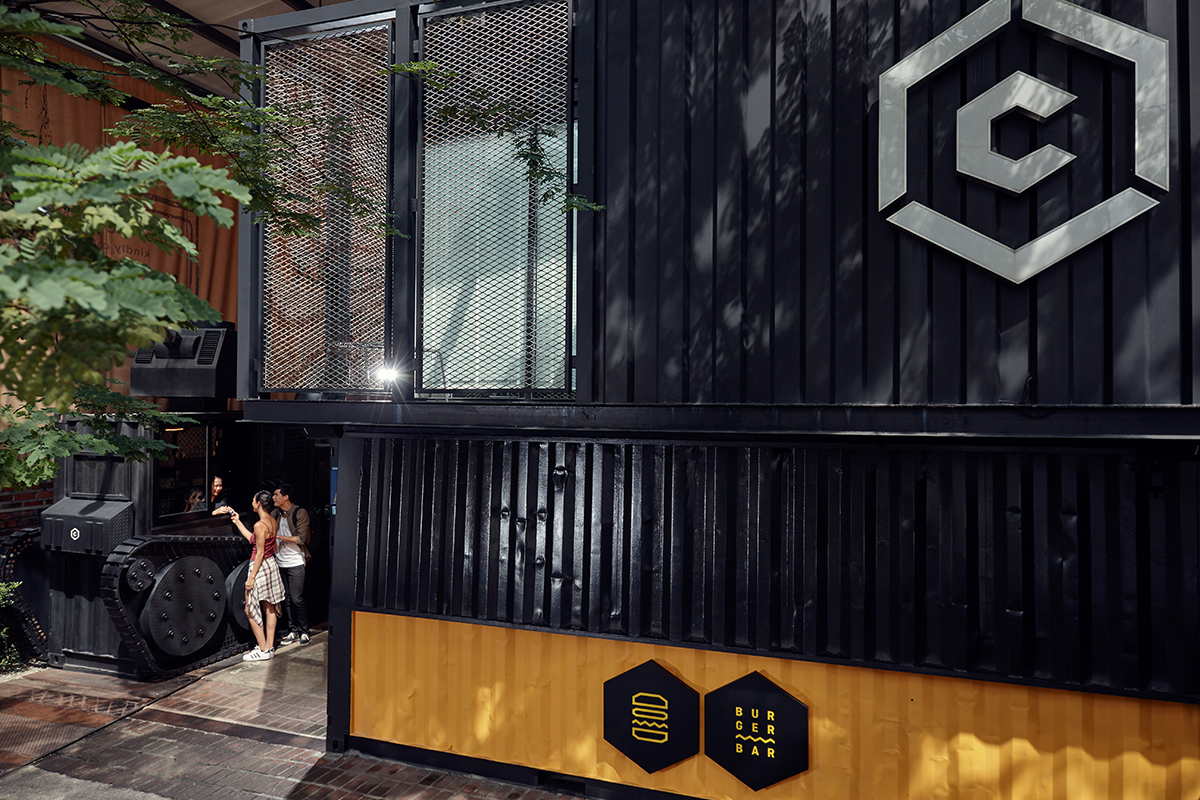 3) Seaventures Dive Rig (Sabah, Malaysia)
Who could have thought an oil rig can be converted into a hotel accommodation? At Seaventures Dive Rig, you don't have to be a driller or a rig manager to visit and stay at an oil rig. It has 28 fully-furnished rooms and has various facilities such as the games room, movie room and a karaoke bar. You can even dine on the sundeck while immersing the 360-degree spectacular view of the Celebes Sea. If you fancy for a swim, you can dive in the reef below.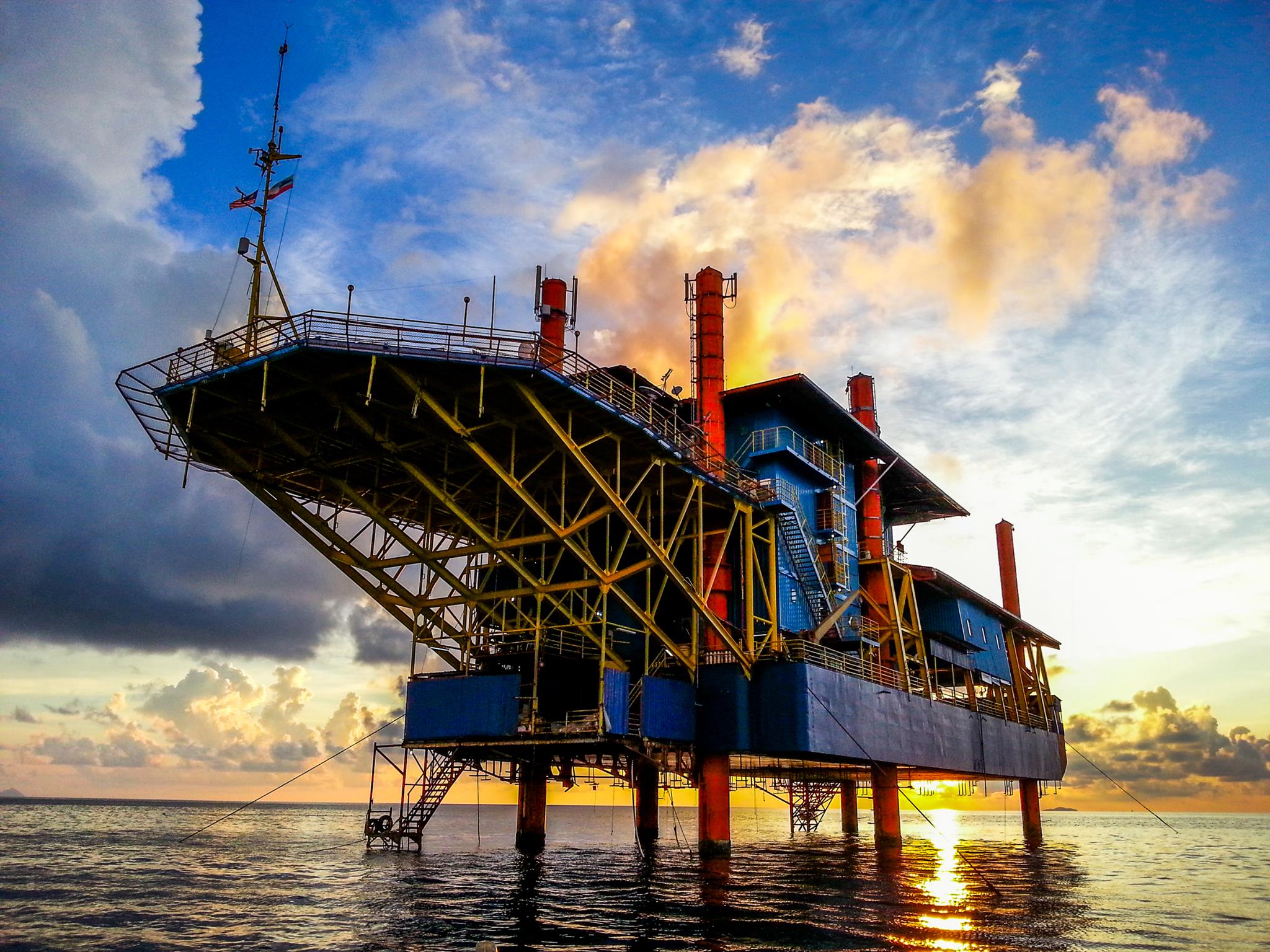 4) Sharma Springs (Abiansemal, Indonesia)
One word: bamboo. You read it right, Sharma Springs is made entirely out of bamboo. And what a sight of bamboo! It consists of six floors while the overall design is reminiscent of overlapping lotus petals. There are four bedrooms in total and there's a lookout on the 6th floor where you can enjoy the amazing views of the Ayung river valley.  Ideal for those looking for a relaxing jungle retreat.
5) Hotel Everest View (Namche, Nepal)
The name of the hotel says it all. The main attraction is that you get to immerse the 360-degree majestic view of Mount Everest from every room. Located at 13,000 feet above sea level, the Hotel Everest View is also listed on the Guinness Book of World Records as one of the highest-placed hotels in the world.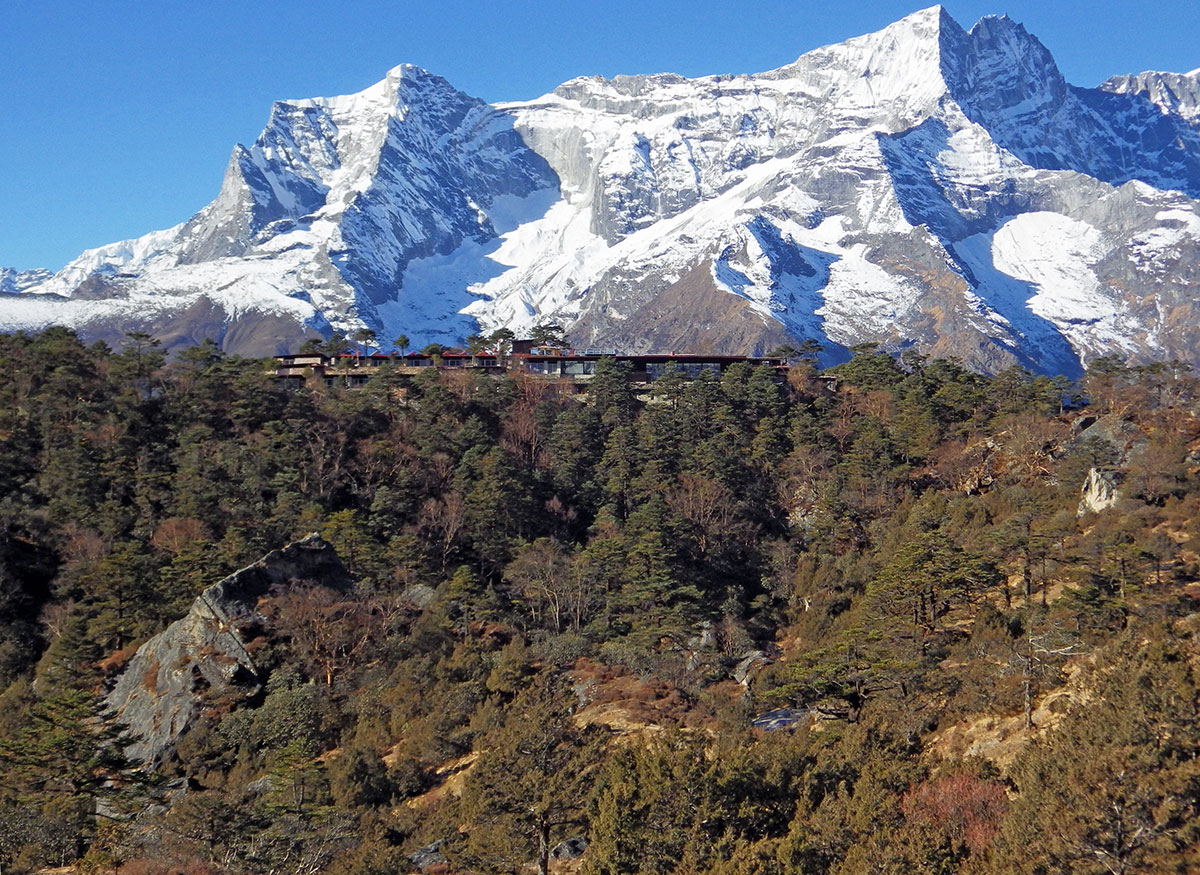 6) Xiangshawan Desert Lotus Hotel (Xiangshawan, China)
Getting to Xiangshawan Desert Lotus Hotel certainly requires a traveller's patience. That is because you have to board a 1 1/2-hour plane ride from Beijing and another 1 1/2-hour drive to the desert. But the journey is all worth it. Located in the middle of Xiangshawan desert, the hotel itself is a majestic sight: a 30,700 sqm of a unique building structure that looks like an oversized white lotus flower.
7) Sheraton Huzhou Hot Spring Resort (Huzhou, China)
One look at the Sheraton Huzhou Hot Spring Resort, it's hard not to get mesmerised with the incredible horseshoe-shaped structure. The resort boasts a total of 282 rooms with a stunning interior where the floor is made of Brazilian Tiger's Eye Store and Afghan white jade. Then there's the lobby, complete with sparkling lights made of 20,000 Swarovski crystals. By night, you'll be amazed the sight of the resort's aluminium-and-glass exterior that light up the Lake Taihu.
8) Hobbit House (Khao Yai, Thailand)
Mention the word "Hobbit" and one of the first things that came to mind are probably "New Zealand". But you don't have to travel all the way to the Land of the Long White Cloud (or Middle-earth if you are fans of Lord of the Rings) to make your dream vacation comes true. That is because you can find a Hobbit House as far as Khao Yai in Thailand! You can even get to rent their costumes and props at the Cosplay Hut to complement your magical stay at the Hobbit House.
9) The Imperial Boathouse Hotel (Ko Samui, Thailand)
Experience a staycation inside the old rice barges that are redecorated into fully-furnished hotel rooms. The vessels even come with private sundecks, allowing you to enjoy the view of the lush garden and the wide open sea of Choeng Mon beach.
10) Hotel Gracery (Shinjuku, Japan)
Are you a big fan of Godzilla? Then, you got to stay at Hotel Gracery in Shinjuku, Japan. This Godzilla-themed hotel features a life-size bust of the kaiju itself outside the eighth-floor lobby. If that's not enough, you can even fulfil your dream by staying in the interactive Godzilla-themed room!
---
https://www.facebook.com/tallypressmy