Malaysia is a land of wondrous natural beauty, and our islands are no exception. All throughout the nation we have gorgeous islands, so if you're looking for a good diving spot, you've come to the right place. Check out the best diving spots in Malaysia!
---
1) Tioman Island, Pahang
We kick things off with Tioman Island, which is located 32 nautical miles off the state of Pahang, but is technically closer to Johor via the town Mersing. It is a favourite among tourists who are drawn to the charming beauty of the island. The diving centers are located in Kampung Tekek and Salang Beach, though you may find smaller ones at the surrounding islands.
Getting There: One can take a bus to Mersing, and subsequently get a cab from there to the jetty where you'd need to take a ferry to get to the island.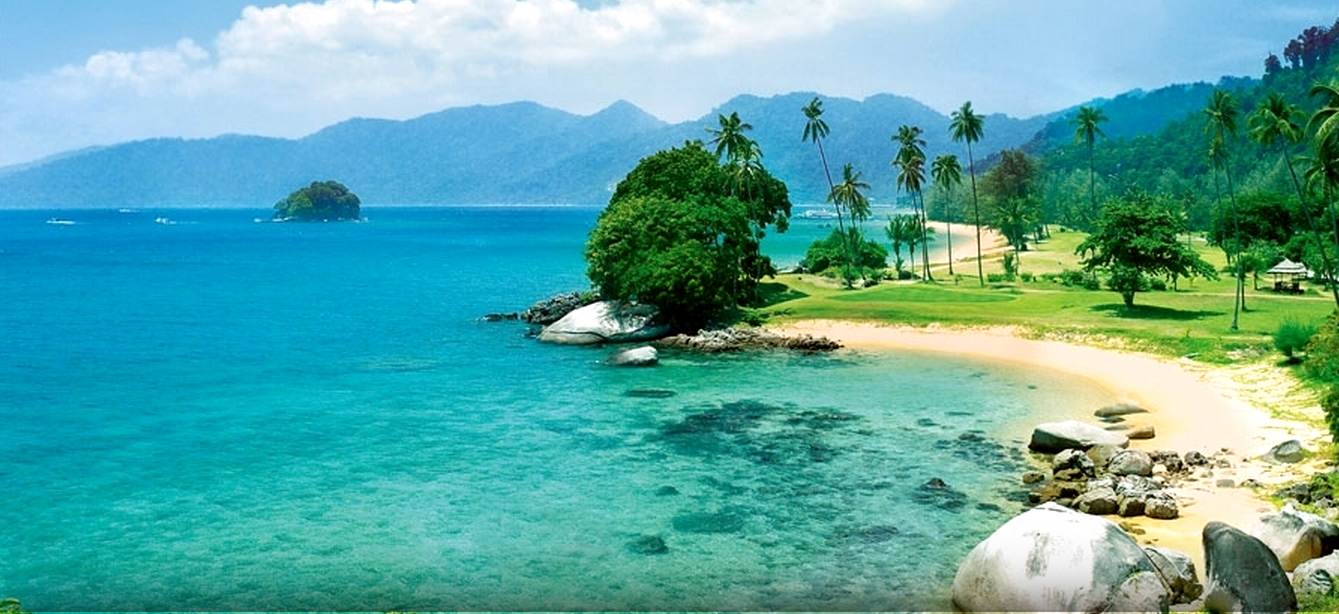 2) Perhentian Islands, Terengganu
Perhentian Islands is said to be a good spot for beginners, as the water is relatively calm. Marine life is also thriving well there, with pretty corals, fish and turtles to observe. Whale sharks make appearances at Perhentian too, and if you're lucky you might just get a glimpse of one. Diving season is primarily from early April until late October. It's best to avoid Perhentian during monsoon season from end of October till end of March.
Getting There: The nearest airport to the islands would be the Kota Bharu, Kelantan airport. From there, you can opt to take a bus or taxi to the Kuala Besut Jetty, which leads you to the island proper.
3) Layang-Layang Island, Sabah
This island in Borneo is also known as Island of Swallows, or Swallows Reef, and is named after the bird. It is located 300km northwest of Kota Kinabalu, Sabah. There are several dive sites on the island, and it is said that divers will get the opportunity to see sharks, turtles and manta rays. It is known as one of the best dive sites in the world, for its pristine surroundings and diverse marine life.
Getting There: Fly to Kota Kinabalu, where you will need to spend a night before taking a domestic flight to the island.
4) Redang Island, Terengganu
With more than 20 dive sites within the island to explore, Redang is a diver's haven. Beginners and more advanced divers will have much to explore, and the vast coral species will leave anyone in awe. You may also catch a glimpse of reef sharks and turtles. It is best to visit Redang from March to October, as the resorts are closed from November till end of February during the monsoon season.
Getting There: Fly to Kuala Terengganu, and get to the island via boat or ferry.
5) Langkawi Island, Kedah
On Langkawi Island, it is relatively safe to dive all year round, as the weather is quite stable. Whale sharks and manta ray make appearances every now and then, along with hundreds of coral varieties and large reef fish. Pulau Payar Marine Park is a favourite diving spot within the island which is home to Coral Garden.
Getting There: Fly to Langkawi, and take a ferry out to the island.
6) Santubong, Sarawak
If you like to dive in search for wrecks, then Santubong should be on your list. There are remnants of Japanese warships used in World War II, such as Katori Maru, Hisyoshi Maru and Sagiri. These shipwrecks are also home to many marine life, which makes for an interesting diving experience.
Getting There: Fly to Kuching, and take a minibus from the Kuching market, or have your hotel arrange transportation for you. Alternatively, there are also public buses and tour buses that head in that direction.
7) Sipadan Island, Sabah
Borneo is home to many enchanting islands, and this is yet another. It is surrounded by a rainforest, and the best time to visit is between April and December. There are about 15 dive sites to explore here, and you will be able to catch schools of barracudas, manta rays, hammerhead sharks and whale sharks.
Getting There: Fly directly to Tawau but make sure you arrive by 2pm in order to get to the island. From Tawau, you can continue to the town of Semporna, where you can get a boat to the island.
8) Tenggol Island, Terengganu
Tenggol is known for its many dive sites, but please be warned that some of these are only appropriate for more experienced divers due to strong currents. If you go between August and October, the chances of sighting whale sharks is quite high.
Getting There: Take a flight to Kuala Terengganu, then a bus or taxi to Kuala Dungun. You can arrange for a boat to take you to Tenggol from there.
9) Lankayan Island, Sabah
It's a small wonder, but amazing nonetheless with lots to discover like coral, fish and turtles. The whale sharks come by between March and May, so if you've always wanted to spot one that would be the best time to go. Lankayan is part of the Sugud Islands Marine Conservation Area, which means you will be contributing to the protection of marine life by visiting.
Getting There: Fly directly to Sandakan, then take a shuttle bus to Sandakan Yacht Club. From there, you'll take a boat to the island.
10) Dayang Island, Johor
It's becoming a favourite among divers of late, owing to its crystal-clear waters and diverse marine life. The best time to visit is between February and November. It is also the home of the fastest fish in the world – the Black Marlin. Besides this there will also be other tropical marine life like parrotfish, cuttlefish, turtles and sometimes even whale sharks and manta rays.
Getting There: Fly to Johor Bahru, then take a taxi to Mersing Jetty, where you can get a boat to the island.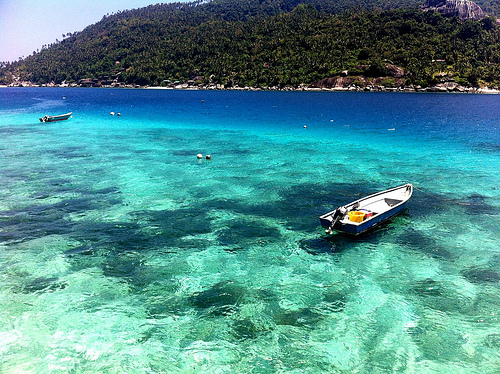 Truly enamoured by these beautiful diving spots but don't know how to dive? Well, it's time to take up a scuba diving course!