When it comes to local travelling, not many people will think of Perlis at first. While it may be the smallest state in Malaysia, Perlis actually has its fair share of tourist-friendly attractions. And in case you have yet to set foot in this northernmost state located around 400km away from KL, here the 8 Things You Can Do in Perlis.
---
1) Discover The History Of Perlis At Kota Kayang Museum
Located around 5km from Kuala Perlis, Kota Kayang Museum displays Islamic artifacts that trace back the history of Perlis. There are six different galleries where you can witness numerous historical items such as agricultural tools, ancient weaponry and Malay manuscripts. Apart from their interesting exhibits, you can also enjoy the picturesque view of the limestone hills outside the museum.
2) Enjoy Outdoor Activities At Perlis State Park
Otherwise known as Taman Negeri Perlis, the park is situated close to the Thai-Malaysian border. It consists of Mata Ayer Forest Reserve and Wang Mu Forest Reserve, with several major attractions ideal for outdoor activities. This includes the likes of bird-watching, hiking and jungle-trekking. You can also visit various caves around the area, namely Gua Kelam and Gua Wang Burma. But those who are interested are required to obtain permission from the Perlis State Park management. From there, you can hire the services of a certified guide or a ranger.
3) Visit The Snake And Reptile Farm
Just as the name suggests, the Snake and Reptile Farm houses about 200 snakes of over 30 different species from Malaysia. You can opt to take pictures of the snakes either in the closed exhibits or open-air enclosures. And if you are brave enough, you can have your picture taken with a snake coiling around your shoulder. Don't worry though, there will be experienced snake handlers by your side to provide necessary assistance while ensuring the safety of the visitors. Apart from snakes, you can also view various reptiles on the farm such as crocodiles and iguanas. The Snake and Reptile Farm is located 10km away from Kangar where it takes around 10 to 15 minutes by car or taxi.
4) Climb The Limestone Hills Of Bukit Keteri
If you love rock climbing, you might want to consider visiting Bukit Keteri. The limestone hill itself is approximately 131 metres high (429.8 feet) and climbers can opt to choose over 60 climbing trails. If you manage to make it to the peak, you will be rewarded with a spectacular view of the surrounding landscape and scenery.
5) Explore Medicinal Plants At Perlis Herbal Forest
This 12-hectare Perlis Herbal Forest, also known as Taman Rimba Herba, houses over 1,000 medicinal plant species. This includes famous medicinal plants such as Misai Kucing (Orthosiphon Aristatus) and Tongkat Ali (Eurycoma Longifolia Jack). You can also learn about their respective medicinal properties as well as other grown varieties including herbs and spices. The Perlis Herbal Forest opens daily, where the entrance fee only costs RM 2 for adults and RM 1 for students and children.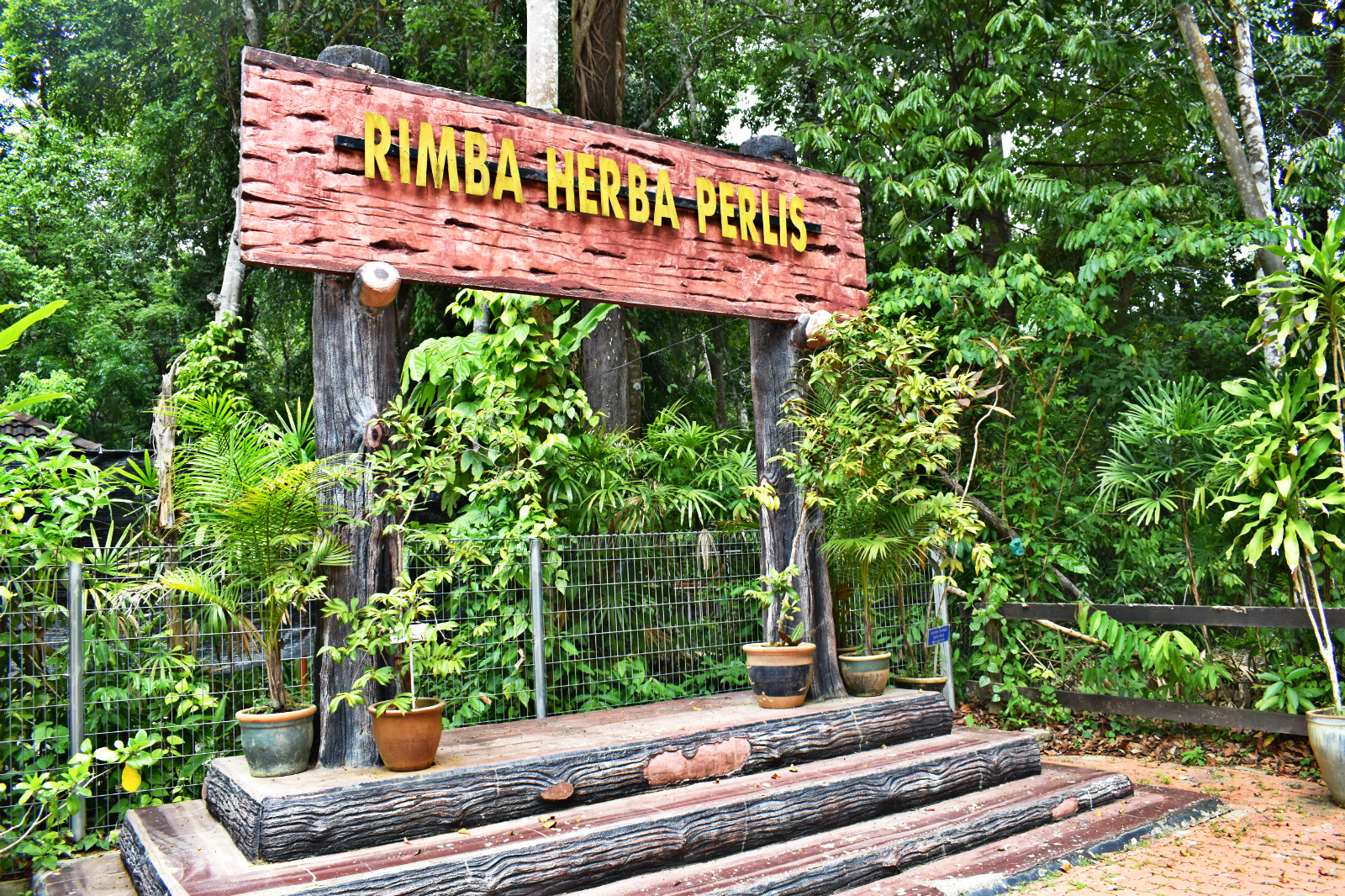 6) Take A Stroll At Tasik Melati
Tasik Melati, also known as Melati Lake, is a recreational park situated around 10km from the capital of Kangar. It is an ideal place for family-friendly activities regardless of a leisurely stroll or having a picnic. You can also choose to sweat it out by making full use of the park's jogging tracks or enjoy the sight of the clear water at the elevated concrete walkways. Boats are available for rent in case you are looking to paddle around the scenic lake. If that's not enough, there are over 150 sandbar islands worth exploring around Tasik Melati accessible only by sampan.
7) Shopping Spree At Padang Besar
If you are looking to shop for some duty-free items in Perlis, there is a popular shopping spot known as The ZON Duty Free in Padang Besar. You can basically find everything from imported chocolates to confectionery, perfumes, beers and liquors at reasonable prices. Alternatively, you can look forward to visiting the two-storey Padang Besar Arcade, consisting of affordably-priced foodstuff and various goods like clothes and household items.
8) Savour Their Famous Ikan Bakar
If there's one food you can't afford to miss while visiting Perlis, it has to be their famous charcoal-grilled ikan bakar (grilled fish). You can mostly find them in stalls and restaurants. Some of the recommended spots include Medan Ikan Bakar, Lynda Ikan Bakar and Mona Ikan Bakar, which are all located in Kuala Perlis.