Waffles are no doubt a versatile dessert. You can eat them plain, topped them with ice cream or other add-ons or even turn them into a savoury dish. Here are the 8 best places to enjoy delicious waffles in Klang Valley!
---
1) Cafe 5
Pudu is often associated with local Chinese cuisines such as wantan mee, siew yoke (roasted pork) and steamed fish. But somewhere within the Pudu area lies an unlikely little cafe called Cafe 5. This cafe is known for serving authentic Belgian Liege waffle. Their waffle is made using old-fashioned yeast fermentation technique for more than 20 hours. Apparently, such method is to retain the waffle's natural texture and flavour. It even has no preservative and artificial flavouring, making this a healthier choice than your regular waffle. Some of their recommended Belgian Liege waffles include "PB Bunk" (waffles with chocolate peanut butter and bananas) and "Murakami" (waffles with flamed takoyaki sauce, Japanese mayonnaise & spices and bonito flakes). For sharing purposes, it's highly recommended to sample their "Willy Wonka" — which consists of waffles with Belgian chocolate fondue, strawberries, bananas, marshmallows and 3 scoops of ice creams.
FB: Cafe5pudu | IG: @cafe5.pudu
2) New Chapter By The Owls Cafe
If you've been to New Chapter By The Owls Cafe near Bukit Jalil before, you will come across two names in their waffles menu: "Rebecca" and "David". Those names weren't just randomly picked because they sound catchy. They are, in fact, two waffles named after the owners of this cafe. Not surprisingly, the "Rebecca" waffle turns out to be a fan favourite. And it's easy to see why: a waffle packed with cut fruits like bananas and strawberries. Then, there's a scoop of homemade Earl Grey ice cream on top alongside a sprinkle of almond & coconut flakes and maple syrup complete this yummy-licious waffle you can't afford to miss.
FB: newchapterbytheowlscafe | IG: @newchapterbytheowlscafe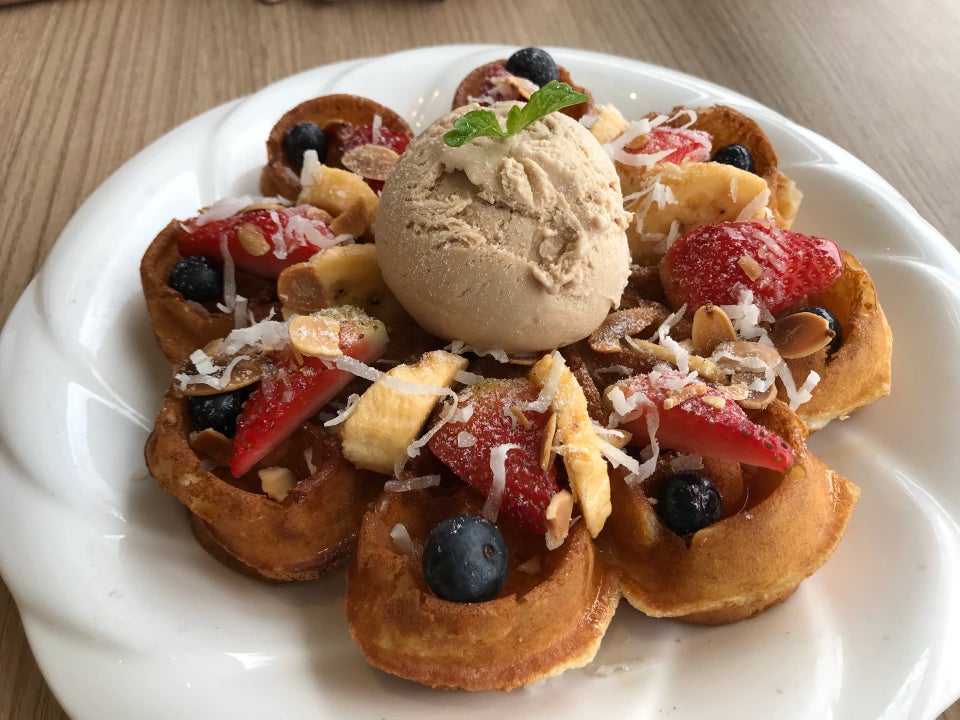 3) VCR
Craving for something savoury during breakfast or brunch? You might want to try their signature "Potato Waffle". It's a tummy-filling, potato-based waffle topped with sauteed mushroom fricassee, 63-degree celsius egg and tomato fondue.
FB: vcr.my | IG: @vcrlovesyou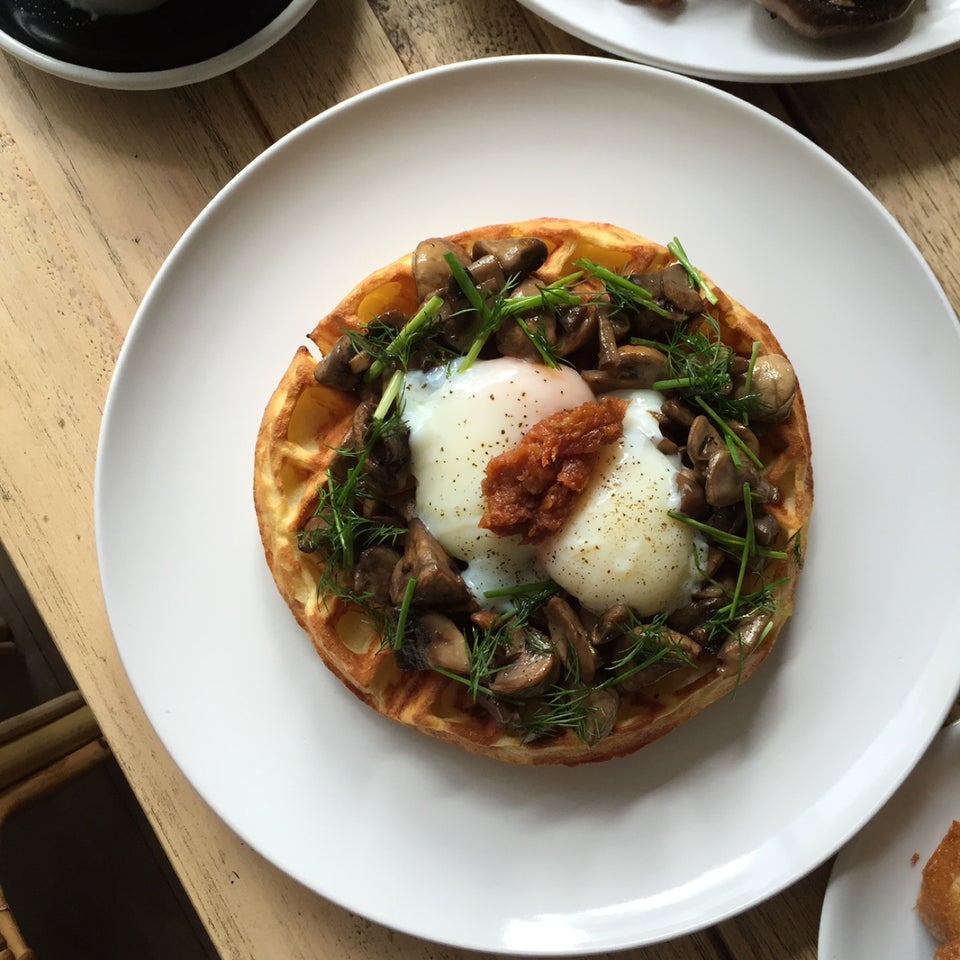 4) Shugatori Dessert Cafe
Shugatori Dessert Cafe in Damansara Utama takes pride in crafting their dessert like a work of art. They specialise in toasts, pancakes and of course… waffles! The "Back to Basics" waffle would satisfy most traditionalists who want nothing fancy in their dessert. It comes with caramelised banana, meringue crisps and a scoop of premium vanilla ice cream on top. The "Yin & Yang" is their signature waffle, which comes in both charcoal and classic varieties. Assorted ingredients including minty mango & strawberry compote, roasted almond nib, meringue crisps and premium chocolate ice cream fulfil this delectable waffle.
FB: ShugatoriDessertCafe | IG: @shugatori
5) Inside Scoop
Why just settle for their premium ice cream when you can complement it (or them) on top of a waffle? Just pick the ice cream of your choice (single, double or triple) and served either on a buttermilk or charcoal waffle. Now, that's a true match made in heaven!
insidescoop.com.my | FB: MYinsidescoop | IG: @myinsidescoop
6) Fluffed Cafe & Dessert Bar
Waffles… with a fairytale twist. Let's see, we have popular names like "Alice in Wonderland", "Red Riding Hood" and "Peter Pan". For instance, the "Alice in Wonderland" is actually a waffle with matching lavender blueberry ice cream, caramelised banana, salted caramel and almond praline.
FB: fluffedmy | IG: @fluffedcafe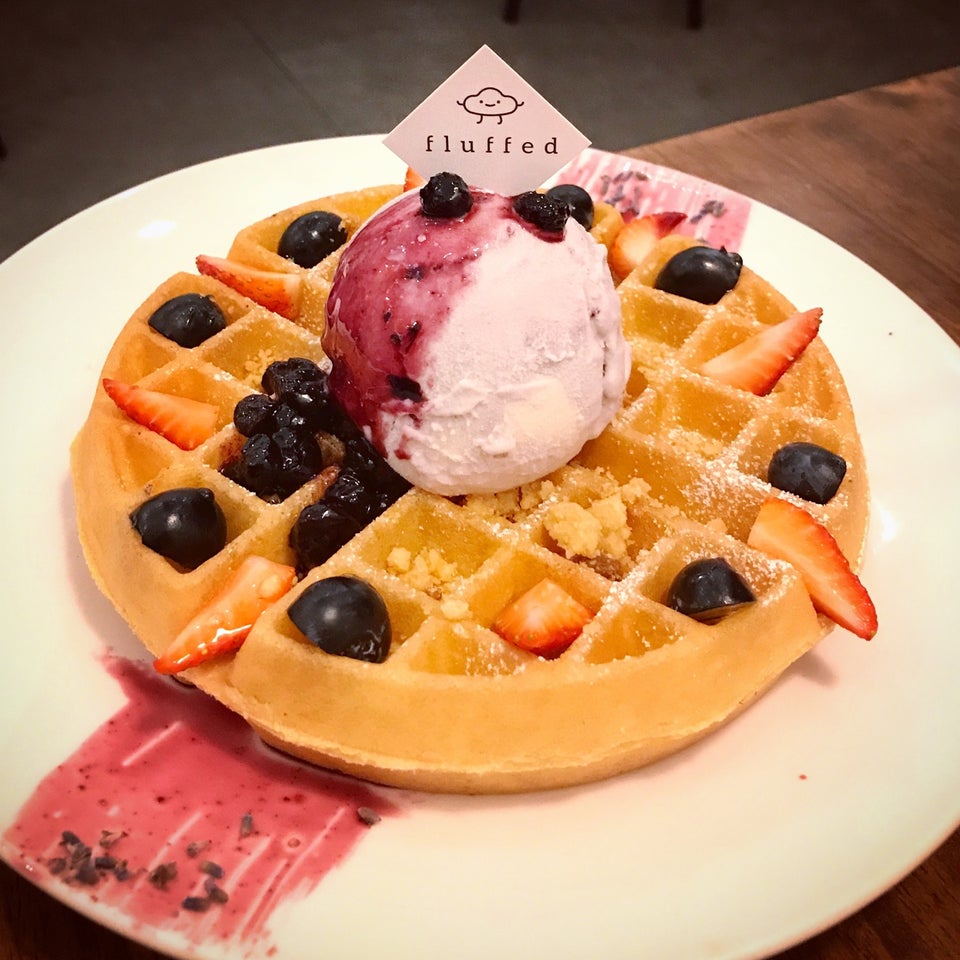 7) Chequers
Chequers offers the best of both worlds in their waffles selection. Recommended savoury varieties include their signature "Moo Moo", a waffle-based burger sandwiched with Australian beef patty, homemade berry BBQ sauce, beef bacon, cheddar cheese, raisin slaw and pickled relish. Duck lovers would like to give "Quack Quack" a try, using scallion and chia seed waffle as the base and served with crispy & succulent smoked duck. Not to be left out is their sweet waffles such as the chocolate chip-based "Melting Moments" and banana-centric "Banana Waffle Boat". You can even "Build Your Own Waffle" by choosing the type of waffle, toppings and other add-ons of your choice.
chequers.com.my | FB: ChequersKL | IG: @chequerskl
8) Madame Waffle
Madame Waffle is no stranger to many dessert lovers who stay in Klang Valley. After all, this Japanese-style cafe can be easily found in major shopping malls like Mid Valley Megamall, 1 Utama and Sunway Pyramid. Their waffles are baked fresh on a daily basis. They have assorted classic flavours such as matcha, peanut butter and Nutella chocolate. For a more premium selection, look out for "Musang Durian Creme Brulee" and "Tiramisu Waffle".
madamewaffle.com | FB: madamewaffle | IG: @madame_waffle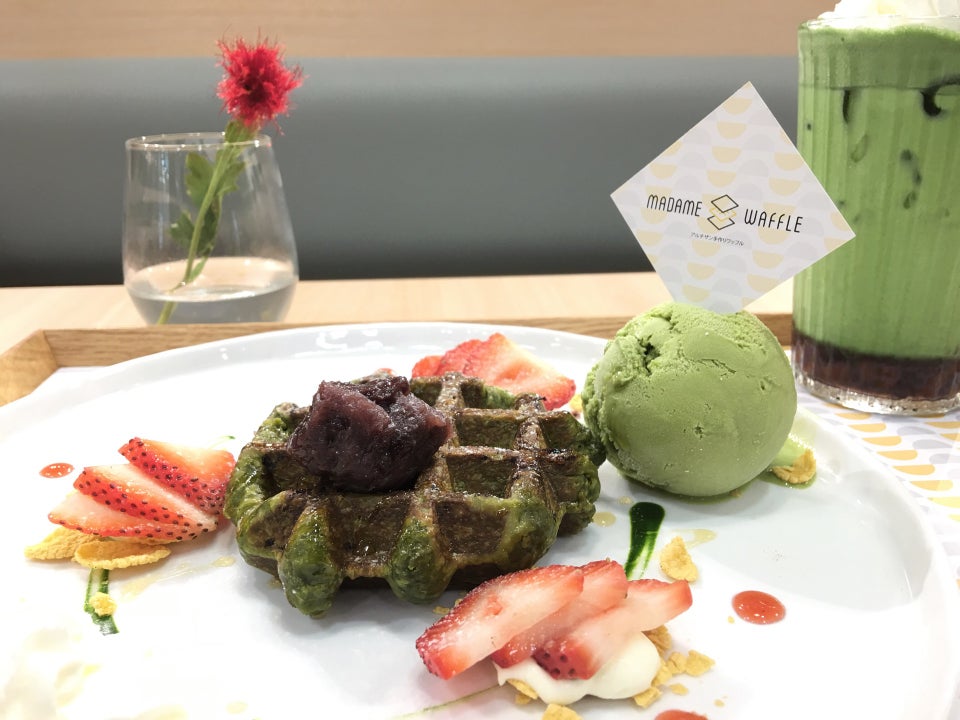 ---
https://www.facebook.com/tallypressmy/