The arts are burgeoning in Singapore. From street art, abstract art to Yayoi Kusama's art installations, art has found its place. There has been an increased interests in art appreciation amongst Singaporeans. Lets take a look at some of the art galleries currently available in Singapore that worth a visit.
---
1) The Singapore Art Museum
Known as its short form, SAM, this mall was opened in 1996. Being relatively new, it aims to capture the youth of Singapore via contemporary art exhibition. By collaborating with other international art organisations, SAM brings several well curated contemporary art pieces into Singapore, including those from South East Asia. SAM is located at 71 Bras Basah Road.
2) Sundaram Tagore Art Gallery
Established in 2000, the gallery is managed by the famous Indian poet, Rabrindranath Tagore. The aim of this gallery is to promote communication and interaction between the east and west through art. Their exhibitions tend to feature artists who bring forward this east-west cross cultural communication through the medium of paintings, sculptures, photographs and installations. The Sundaram Tagore Gallery is located at 5 Lock Road, Gillman Barracks.
3) Ion Art Gallery
The Ion Art Gallery located in the posh part of Singapore, Orchard Road. This small gallery caters to those who likes modern art pieces. Ion Art Gallery is located at 2 Orchard Turn.
4) The National Gallery of Singapore
This huge gallery features the largest public art collection from Singapore and South East Asia in Singapore. The gallery works closely with the Singapore Tourism Board to position Singapore as a hub of International Art Exhibitions. The focus of the National Art Gallery is more historic as its traces Asian art from the 19th century and holds exhibitions of artists who reigned during the 19th century Renaissance in Europe. You can find the National Gallery at 1 St. Andrews Road.
5) Ode to Art
Housed within the Raffles City Mall is this art gallery that you simply cannot miss. It's attractive installations and art pieces are seen to be amazing. They collaborate with international artists, carefully select and curate the art before bringing them to the exhibitions. Their collection is usually in the genres of photographs, paintings, sculptures and visual installations. Visit them at 252 North Bridge Road, Raffles City Shopping mall.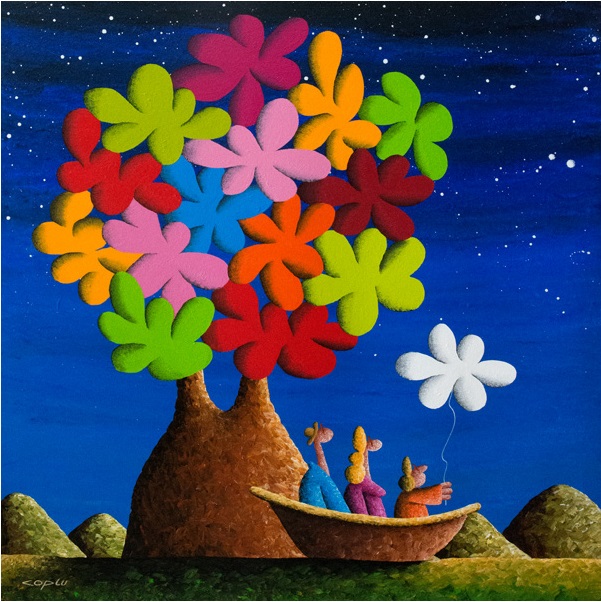 ---
https://www.facebook.com/tallypressmy/