Theme parks are wonderful places where adults and kids alike can bask in the wonder of fictional worlds come to life, and relax with entertaining activities. Asia is home to some awesome parks as well, making it a must-stop destination for many families on holiday. Here are 10 theme parks in Asia you should visit when you can.
---
1) Hong Kong Disneyland, China
As far as theme parks go, there's nothing quite like the magic of Disney. They don't call it the "Happiest Place on Earth" for nothing! If you're heading to Hong Kong, Disneyland is definitely a must see, with a daily visitor rate of 34,000 people. It's a good option for those unable to head to Disneyland parks in the United States, as they have many similar attractions, like the famed Jungle River Cruise.
2) Universal Studios, Singapore
Upon entering Universal Studios Singapore, you'll feel instantly transported to a land of wonder, a sign of good things to come. They have seven different zones meant to replicate places like Hollywood, New York, Shrek's home of Far Far Away, and even the Lost World. Go in October and you'll get added fun – they have Halloween Horror Nights every year, with a different theme.
3) Lotte World, Seoul, South Korea
It holds a Guinness World Record for having the world's largest indoor theme park, so if you're heading that way prepare yourself for a whole lot of fun. They have themed festivals all year round, so check out what will be scheduled before you plan your trip. Besides the indoor theme park, there is also an outdoor section with thrilling rides, and even an artificial island inside a lake.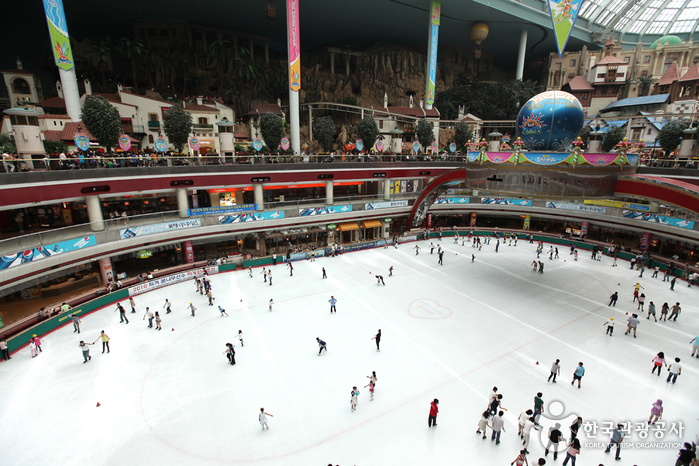 4) Everland, South Korea 
Also in South Korea is Everland Theme Park, which was formerly known as Farmland. This is South Korea's largest theme park, and they have not one, but five rollercoasters to enjoy here. The park is divided into five zones, Global Fair, Zoo-Topia, European Adventure, Magic Land and American Adventure. It's operated by Samsung C&T Corporation.
5) Enchanted Kingdom, The Philippines
The Philippines has their very own theme park, and it spans 62 acres of land. Built in 1995, Enchanted Kingdom's motto is "The Magic Lives Forever!". In 2016, a facelift was given to the theme park, as part of a 10-year expansion plan which will introduce more attractions. They have water park attractions, thrilling ones for adrenaline junkies and plenty that are suitable for the whole family.
6) Universal Studios Osaka, Japan
You may wonder why we're including another Universal Studios on the list. The reason is, both are very different in terms of attractions. Universal Studios Japan has something very special that Singapore doesn't – Harry Potter's Wizarding World. Yes, you can just go to Osaka to experience the magic of Hogwarts, from cool rides to Butterbeer!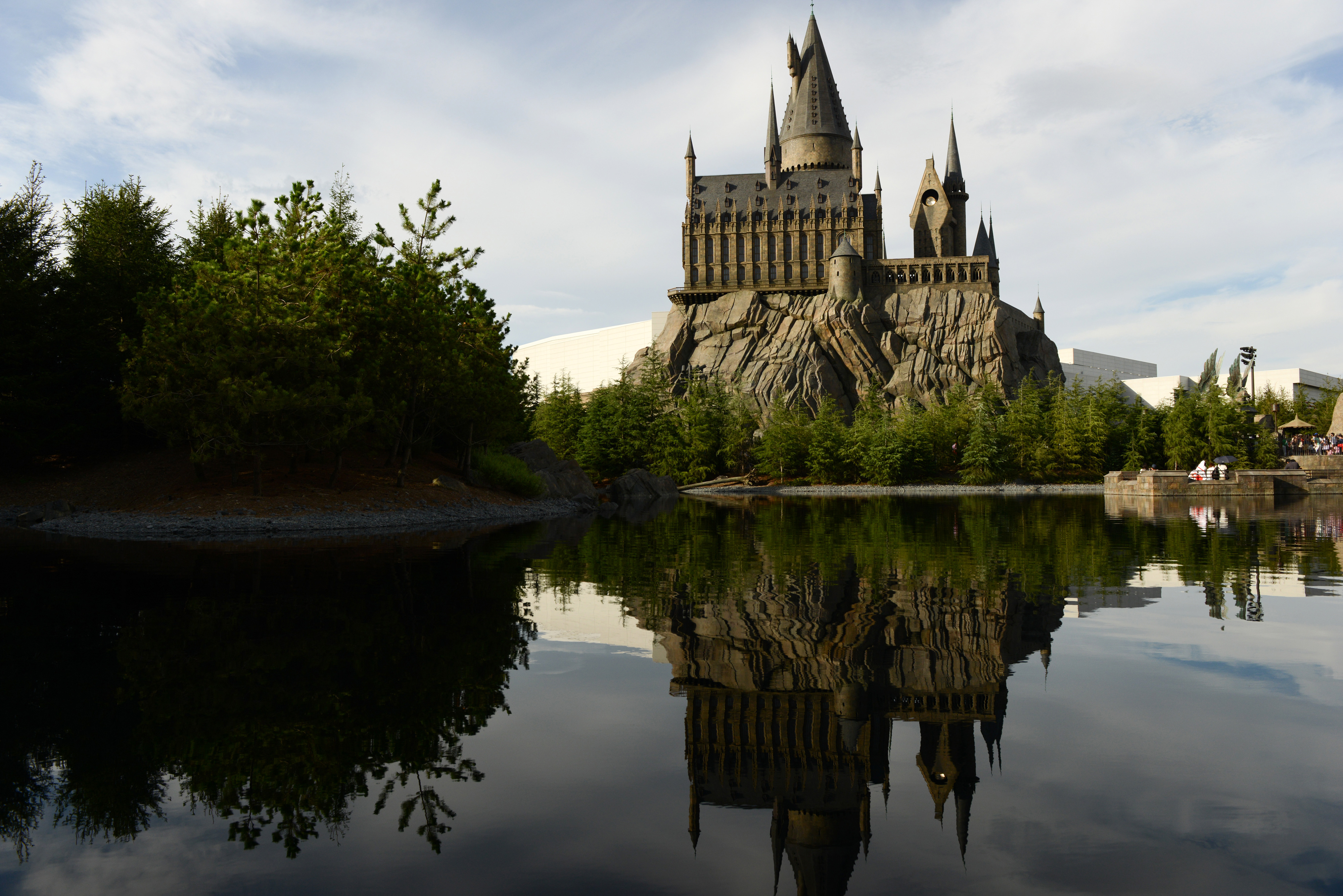 7) Wonderla Bangalore, India
Bangalore has their very own theme park with Wonderla, with a whopping 55 land and water based rides, in their 82-acre space. Besides the typical theme park attractions, they also have a dance floor with rain showers. For the kids, there is plenty to shout about. In winter, pools are solar-heated for everyone's benefit.
8) Tokyo DisneySea, Japan
It's Disney with a nautical twist at Tokyo DisneySea, so if you've secretly wished to follow in the footsteps of infamous pirates from the Disney Universe – now's your chance! Head to Urayasu to experience a different kind of Disney park, which has attractions like Mermaid Lagoon and Arabian Coast – which take inspiration from The Little Mermaid and Aladdin, respectively.
9) Ramoji Film City, India
India is synonymous with the silver screen, so it's no wonder they have Ramoji Film City, which celebrates cinema with 2000 acres of fun. Built in Hyderabad circa 1996, this is definitely for the cinephiles at heart. There, visitors can experience replicas of actual Indian attractions, as well as film lots. Besides touring these sights there are also rides and activities to experience.
10) Cartoon Network Amazone, Thailand
Beat the tropical Thai heat by paying visit to this water park. It features characters from Cartoon Network, like The PowerPuff Girls, Ben10 and Jake from Adventure Time, making it the first theme park of its kind. They have water rollercoasters, and the world's largest aqua playground that has over 150 water features! There is also a Cartoon Network themed rooftop restaurant on the premises.
---
https://www.facebook.com/tallypressmy/