Saudi Arabia has officially allowed women to drive, making it the last country on earth to do so. It was a historic day as the decades-long ban lifted, and many women celebrated by taking to the roads immediately.
---
The Ban and Its Lift
Wahhabism, an extremely conservation form of Sunni Islam, has dominated the Saudi Arabian society for a long time. Due to this religious belief, certain Islamic interpretations of the driving ban came to be. Some believed that women were not intelligent enough to drive, whereas some said that driving would promote promiscuity. The ban was the most visible symbol of women's repression in the country, and the lift is proving to be a life-changing experience. Previously, women had to rely on male chauffeurs or relatives to travel. Now, they don't have to if they don't want to! Even though this decision was announced in September 2017, many were still skeptical about it.
Crown Prince Mohammed bin Salman
Dubbed a risk-taker, Crown Prince Mohammed bin Salman assumed power in June last year. Already, the 32-year-old is making a difference in his deeply conservative country by launching a campaign of liberalization in his nation. Prior to this, he has lifted bans on women attending movies and music concerts with men.
Cause for Celebration
As soon as the ban lifted on the dot at 12 midnight, 24th June, women slid behind the wheel and took to the roads. On social media, women posted pictures of themselves in the driver's seat, smiling happily. Policemen also handed out pink rose bouquets with cards that read "May safety accompany you", which was unusual of the gender-segregated society, but a nice gesture nevertheless. In major cities, there was an air of excitement as several government-arranged events took place. There were driving simulators and showroom visits, all to facilitate women's smooth transition into driving.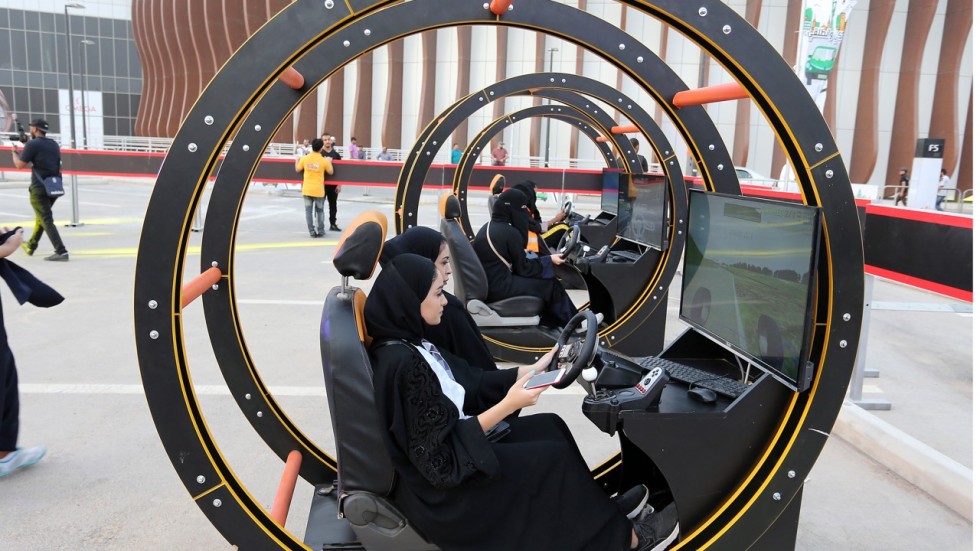 The Future of Female Drivers
Majority of the women still do not have a driving license as they did not have a chance to take up driving courses yet. Driving courses for women were only introduced a few months ago, and classes can be costly. There is even a waiting list of months at Princess Nora University and Effat University, the two main centres for learners. Nevertheless, 65% of the female driving-age population is expected to apply for a license. Furthermore, the lift is expected to create new job opportunities for women. For example, now women can be driving instructors, taxi drivers, or police officers!
What a way to enter the second half of 2018! Now, women can drive in all countries!
---
https://www.facebook.com/tallypressmy/