In the days immediately after the general election, police regularly conducted raids on premises linked to former PM, Datuk Seri Najib Razak. There were early reports of various items seized, as well as stacks of cash, but no one really knew how much they were. At a press conference on 27th June, the total value was revealed to be at an estimated RM 1 billion!
---
A Rundown of Seized Items
More than 12000 pieces of jewellery:
2200 rings
1400 necklaces
2100 bracelets
2800 pairs of earrings
1600 brooches
14 tiaras
I understand the "normal" jewellery, but what would anyone need tiaras for?
Excluding workmanship costs, the total value of the items listed above are at an estimated RM 440 million. At market value, they could easily be worth RM 660-RM 880 million. The singularly most expensive item is a necklace reported worth RM 6 million.
Other luxury items:
423 watches worth RM 78 million including Rolex and Chopard brands
234 sunglasses worth RM 374000 including Dior and Gucci brands
567 handbags worth RM 51.3 million including Hermes and Chanel brands
Cash:
RM 116.7 million in 26 currencies was found in 35 bags seized from various Najib-linked premises.
All items and cash seized are in connection to investigations of 1MBD scandal.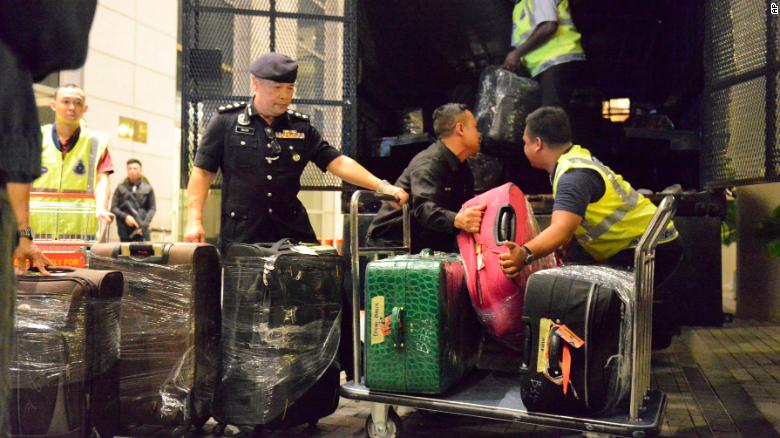 And It Took Them How Long to Count?
A total of 22 Bank Negara Malaysia officers took three days to count the money using six cash machines. Police spent sixteen days counting the jewellery. To be frank, it isn't a bad way to spend time if the items belong to yourself. All in all, according to Federal Commercial Crime Investigation Department director Datuk Seri Amar Singh, it took them more than a month to confirm the value of the cash and items seized. From 21st of May to 25th of June, they were working on this.
Last but not least, here's a fun fact for you: this is the biggest seizure in Malaysian history.
---
https://www.facebook.com/tallypressmy/