Why Don't We is a popular American boyband that has amassed many fans all over the world. With their hit songs taking over the radio, it makes sense that the boys take a world tour. Fortunately for us Malaysia has not been left off the list!
---
In the group we have Jonah Marais, Corbyn Besson, Daniela Seavey, Jack Avery, and Zach Herron. Even before joining forces as a boyband, the five guys were performers in their own way.
Jonah and Corbyn were known for livestreaming their in-home performances to an impressively large audience. Meanwhile, Zach was dropping viral covers which received views in the tens of millions.
At the same time, Jack was growing a large subscriber base on YouTube while Daniel was winning hearts on American Idol.
After crossing paths a few times the boys approached the topic of uniting their voices as a boyband. While talking about it their only reaction was "Why Don't We" which is how the name came about.
Together, the group has amassed a huge fanbase with more than 1 billion global audio streams. Meanwhile, their Instagram account is followed by 4 million users and they have a total of 450 million views on YouTube.
In less than just three years, their YouTube account has attracted 2.8 million subscribers. These numbers are just proof that Why Don't We is one of the biggest breakout groups in pop music.
The boys have released hit songs Trust Fund Baby, 8 Letters, and Big Plans. Just recently they dropped their new song I Still Do.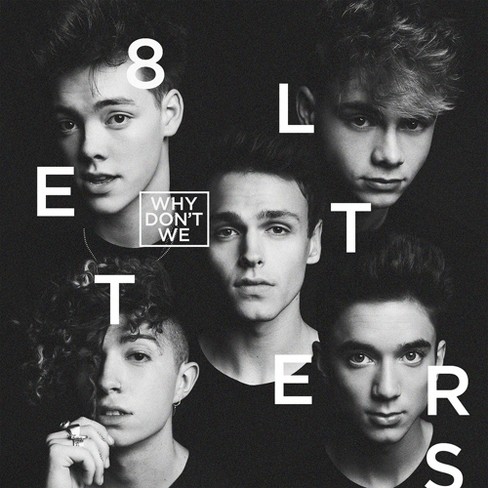 The 8 Letters tour will take our KL stage on 14th of November at Plenary Hall, Kuala Lumpur Convention Centre. Ticket price starts at RM188 and goes on sale on the 31st of July at 11AM. You can purchase your ticket through here and here.
Please take note that each ticket is personalised with the ticket purchasers name printed on it. At the gates you will be required to provide a valid photo ID that matches the name on the ticket. This effort is to prevent secondary ticketing market, absurd prices and fan rip-offs.