Malaysian designers are starting to put their mark on the world and it's showing. We've had such great designers showing off their Malaysian pride recently. In fact, one such designer named Kade Baharudin caught the eye of Vans! That's right, a homegrown designer impressed a big international company so much that they are now collaborating. The Vans X Kide line is the perfect way to show off your Malaysian spirit.
---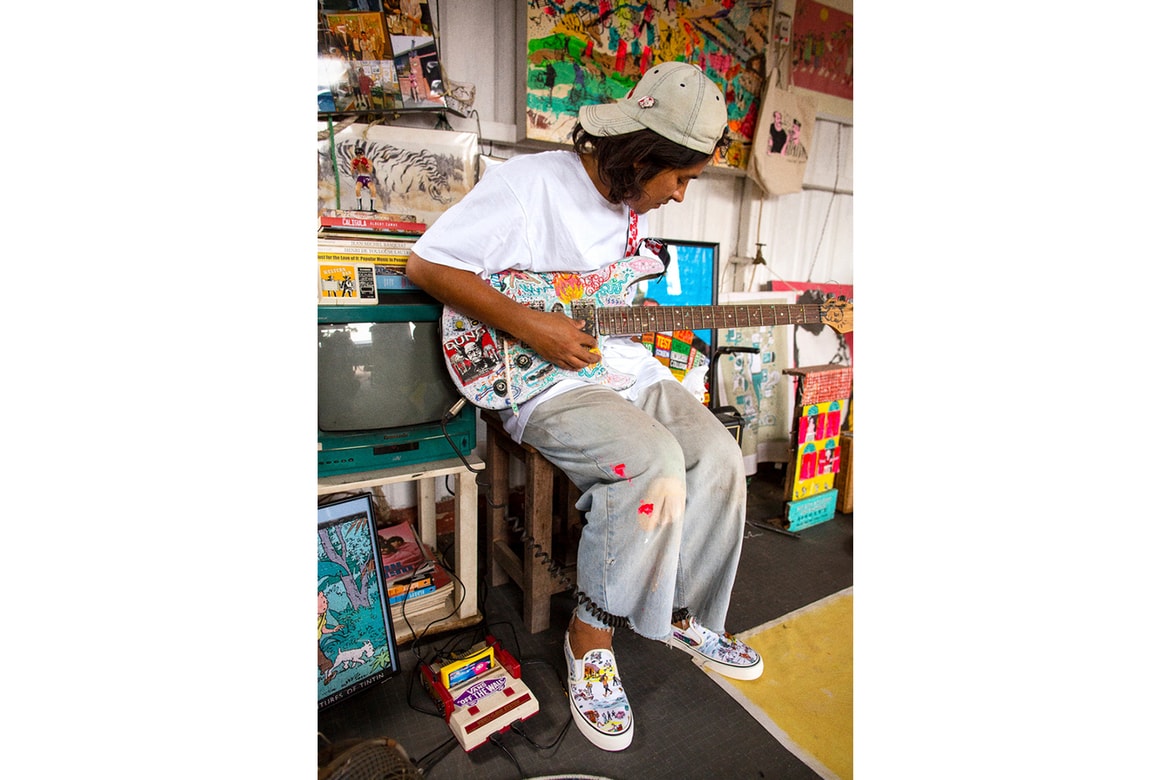 Kide Baharudin is a 30-year old designer from Kuala Pilah who loves showcasing life there. He paints beautiful visions of old Malaysia folkloristic moments with a hint of his unique style.
Through his designs you will be transported to the town and venture around. Here you will find Chinese shophouses, traditional Malay village houses, and also sprawling rice fields. In fact, Kide is an active supporter of Kuala Pilah since 2014.
Moreover, Kide first caught the shoe company's eye when he won the Vans Asia Custom Culture contest back in 2017. His design was an interpretation of how Vans influences people in Asia. It also included aspects of traditional clothing, transportations, and architectures.
Moving on, the Vans X Kide line is a union between two different themes which are town and kampung scenes. The images in the design show local lifestyles in the 1950s and 60s in Kuala Pilah. Kide cites his inspiration coming from his parents' childhood stories.
Kide took about three weeks to complete the paintings before scanning and sending them over to the Vans team. Then, Vans Surf created a combination of both themes into one design.
Vans X Kide includes hats, T-shirts, shoes, surf trunks, backpacks, and of course shoes. Each feature the design from Kide and you can look out for buffaloes, chickens, people cycling, rice fields, and clear blue skies.
You can find the line on the official Vans online store. You should also check out Vans' recent line which is autism friendly!