We have finally reached a new milestone in our fight against Covid-19. On the 8th of July, Kementerian Kesihatan Malaysia (KKM) announced that there were no local cases reported! This is a result of the hard work, dedication, and effort from our key leaders and healthcare professionals. While it is still early to tell, it seems that the worst is behind us. As a way of expressing their gratitude, two Malaysian artists are paying tribute in the way they know best. Through art!
---
Suhaimi Ali
Suhaimi Ali is an artist hailing from Terengganu and has a degree in Art & Design from UiTM, Shah Alam. Together with the help of some friends, there is now a beautiful mural of several Malaysian leaders.
Moreover, the white wall provides a lovely contrast to the skilfully painted faces of DG Datuk Dr Noor Hisham, Seri Paduka Baginda YDP Agong, and Datuk Seri Ismail Sabri. Suhaimi has certainly created stunning and realistic works of art for all of us to appreciate.
For anyone who wants to pay the mural a visit, you can head over to Taman Cahaya Alam Seksyen U12, Shah Alam. More specifically, it is on the wall that is directly behind Restoran Isa Maju. Don't by shy to take a picture for your Social Media!
Luqman Hakim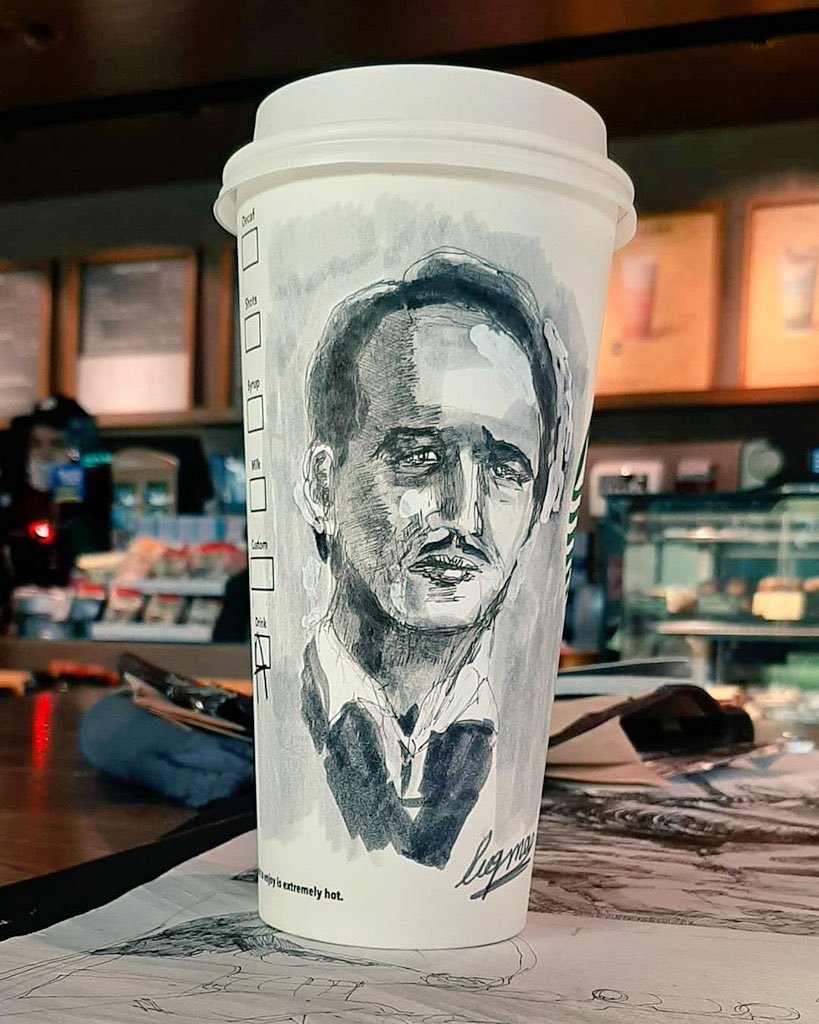 Moving on, Luqman Hakim lives in Hulu Langat, Selangor, and has been drawing from a very young age. Growing up with autism, drawing provided him with a way to escape from the world.
Recently, Luqman went viral on Twitter after his friend shared a sketch that Luqman drew. On a Starbucks cup, Luqman sketched out the familiar face of DG Datuk Dr Noor Hisham in great detail.
His stunning artwork took the Internet by storm and even caught the attention of the DG himself. Datuk Dr Noor Hisham then took to his own Twitter account to share the artwork and praise Luqman for his attention to detail.
It is so lovely to see Malaysians appreciating and showing gratitude to the wonderful work done in response to the Covid-19 situation. With swift action and everyone doing their part, our situation is improving day by day. Let's keep up the hard work by maintaining the necessary steps!