Yes, yes, I know. Chinese New Year doesn't seem like it's happening for any of us, and it looks like we're headed for a subdued celebration this year. But there are a few things that make Chinese New Year what it is, even if we won't be able to make house visits and have big celebrations. One of those things happen to be snacks, specifically pineapple tarts. Personally, it's my favourite CNY snack, so this year, since I don't have to share with anyone, I bought a bunch of them from four different home bakeries to try and enjoy! If you're on the hunt for more pineapple tarts (or other CNY cookies), consider supporting these home bakeries!
---
The Pineapple Symbolism
During Chinese New Year, we eat a lot of food, but not just for the sake of eating food on its own. Many types of food we eat during Chinese New Year are symbolic of good luck, abundance, fortune, prosperity… Take for instance Yee Sang, otherwise known as prosperity toss. We do it because "sheng" means to grow, or to multiply; whereas "yu", literally meaning "fish" is a homophone of another Chinese word meaning "abundance". "Sheng" also means "raw", so by using raw fish in the toss, it signifies an increase in abundance. The same applies for pineapple tarts. Pineapple is known as "ong lai" in Hokkien, which sounds like "good fortune coming in". Naturally, we're lapping it all up and cramming these delicacies in an attempt to invite some good fortune, besides the fact that they're addictive.
Do Your Part This CNY
Chinese New Year is about making things merry. We like large-scale gatherings. We love house visits, eating and talking days away. But it has escaped no one's notice that we're in the midst of a raging, seemingly uncontrollable pandemic. This alone should tell you that we have a responsibility to stay home, and help keep each other safe. That aside, the local scene could use a little help as well. While staying at home, enjoy your CNY cookies wholeheartedly without pesky relatives nosing their way into your life with a couple of home-baked pineapple tarts and other goodies below! With so many home bakeries out there, I couldn't try them all, but here are a couple to help you get started!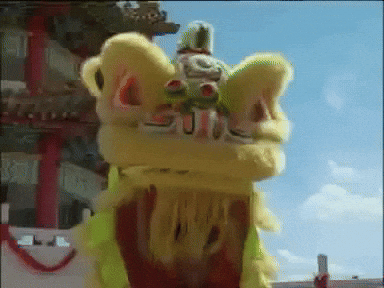 Sherissa's Patisserie
At first glance, Sherissa's pineapple tarts look more like tau sar pneah (mung bean pastry), or kaya balls (sold at entrances at supermarkets, y'all remember those…?), but rest assured they are indeed pineapple tarts. Bite into a shiny, golden-brown tart to get to the pineapple filling within, and enjoy as the pastry skin comes together with the filling in perfect harmony and ratio. To me, it doesn't taste like a "traditional" pineapple tart, but it has a unique appeal of its own, and I am here for this refreshing take. The pineapple filling isn't overly tangy or sweet, striking a good balance. Its structure is compact and solid without being hard, so this one won't crumble as soon as you pick it up!
Price: RM32
Highlight: Its round, cute shape!
Best For: Novelty and a revamped recipe that departs from tradition, yet retaining core elements
Other CNY products: Earl Grey Butter Cookies (RM30)
Last order for CNY cookies: 7th February 2021
About Sherissa: Sherissa has been baking for more than 8 years now, and has attended culinary school to refine her baking skills. Her signature products are her fruit tarts, lemon meringue tarts, and cheese tarts. 
I recommend: The fruit tarts. They were her first product I ever tried, and hoo ma gaahd are they delicious and addictive. It's not just me who loves them; everyone around me who has tried them loves them too!
To order: +6012-286 0377
Facebook: Sherissa's Patisserie
Instagram: @sherissa.patisserie
Loaflover.co
Slightly rectangular in shape and an open-ended pastry with little criss-crosses on the top, Loaflover.co's pineapple tarts packs a punch with its pineapple filling. Out of the four, I feel like this one has the strongest pineapple taste, with it being more tangy than sweet. It doesn't look like it, but the pastry kind of just caves in your mouth, giving way to the filling inside to take over. Despite its shape and size, this pineapple tart isn't that dense, making it enjoyable to keep going with being surfeiting! While the others have the sheen/strong taste of butter, the pastry of this one is plainer in comparison, i.e. you'll feel less guilt if you wolf these down!
Price: RM30
Highlight: Its strong pineapple taste!
Best For: Those who are health-conscious
Last order for CNY cookies: 31st January 2021
About Tracy, the baker behind Loaflover.co: Tracy has been baking for her family all her life, but took it up seriously since the first MCO. She usually bakes when there are orders, especially during festive times. She also makes Almond Butter, various cake loaves, cookies, and Multigrain European Bread.

I recommend: The bread and cookies. I ordered four packets of cookies at one go and they were gone like within a week. My personal favourite is the Cranberry White Chocolate one. The bread is fluffy without being overly soft, and customisable with your favourite grains!
To order: +6016-238 6269
Facebook: Tracy Foodie
Instagram: @loaflover.co
@jhuinthegirl
Similar to the one above, jhuinthegirl's pineapple tarts also feature the criss-crosses (to resemble the pineapple fruit, I assume), but hers is a close-ended type, which means it's all pastry on the outside, sealing the pineapple filling within. The pastry is rather soft, which crumbles and melts away in your mouth, and leaves a buttery aftertaste, with "butter" being the keyword here. Butter lovers will be glad to know that this tart opens with the fragrant smell and taste of butter, before revealing the tanginess that is the pineapple filling within. It's rather compact, but the buttery taste is enticing, and will draw you back for more!
Price: RM22
Highlight: Its buttery taste!
Best For: Butter-lovers, and those who like their tarts a little more compact
Note: jhuinthegirl is no longer accepting CNY orders, but you can check out all her other products which are available all year round!
About Wann Jhuin, the baker behind jhuinthegirl: Wann Jhuin has been baking since the first MCO, and she has gotten plenty of orders since then, with many return customers. She regularly updates her Instagram with her latest offerings, and her signature products include Chiffon Cake, Swiss Roll, Butter Pound Cake, Red Bean Ang Ku Pudding, and Kaya Kok just to name a few.
I recommend: It's the first time I'm ordering from jhuinthegirl, but you can refer to her signature products above to decide what to get!
To order: +6016-6813871
Instagram: @jhuinthegirl
Miss Siow
This one, in my opinion, looks and tastes most like a "traditional" pineapple tart. Its pastry is rather flaky and crumbly–fragile–and it's not that moist either; it's almost cookie-like in a way. The pineapple filling is quite dense and compact, though somehow I still feel like it's in good proportion to the pastry, which crumbles away pretty quickly especially once it's in your mouth. Slightly buttery, loose, light and dry, Miss Siow's pineapple tarts are bite-sized; you can throw the whole thing in your mouth without needing to bite a mouthful–in fact, I would advise against biting. Just pop them in, whole, and enjoy it that way.
Price: RM19 for a small tub, RM25 for a big tub
Highlight: Its flaky, light pastry!
Best For: The traditional taste of pineapple tarts, and for those who love their tarts bite-sized
Other CNY products: Almond Cookies (RM16), Almond Flake Slices (RM20), Green Bean Cookies (RM16), Black Sesame Cookies (RM15), Cashew Nut Cookies (RM18), Coffee Cookies (RM15), Butter Cookies (RM16)
Last order for CNY cookies: 9th February 2021
About Miss Siow: Miss Siow has been baking for about 8 years now, but she isn't a full-time baker. In other words, she only bakes to sell during the CNY period, so now's the time to order! The rest of the year, she continues baking as a hobby, and to hone her baking skills.
I recommend: The black sesame cookies, which are pretty good too!
To order: +6019-369 8180
And that's a wrap for the pineapple tarts! I do love my pineapple tarts, so I can't tell you which is the best, but I believe they all have their highlights. We wish you Happy Chinese New Year in advance, and stay safe this festive period. Order from these local businesses, and enjoy your tarts at home! Gong Xi Fa Cai!