Could you find someone that doesn't like theme parks? I doubt it. Even if you don't enjoy the rides, there's just something magical about being in a theme park, like an alternate dimension. In the parks, all your worries just disappear, and you experience what's it like to be a kid again! Here, we present to you the top 10 most-visited theme parks in the world, perfect for a little R&R!
---
1) Walt Disney World Resort
Also known as Disneyland Florida, this massive resort has not one, not two, but four different theme parks! As if that wasn't enough, they also have two water parks there. Located in Lake Buena Vista, Florida, the four land theme parks attracted about 55,872,000 visitors in total in 2017. If you're struggling to read the number, same. Just know that it's a huge amount! The four theme parks are Magic Kingdom, Epcot, Disney's Hollywood Studios, and Disney's Animal Kingdom.
2) Tokyo Disney Resort
The Tokyo Disney Resort is commonly known as Tokyo Disneyland, and was the first Disney theme park outside of the USA. Also consisting of two theme parks, Tokyo Disneyland Park and Tokyo Disney Sea, it attracted a crowd of about 30,100,000 in 2017. Both Tokyo Disneyland Park and Tokyo Disney Sea are divided into seven themed areas, with Tokyo Disney Sea themed around nautical exploration.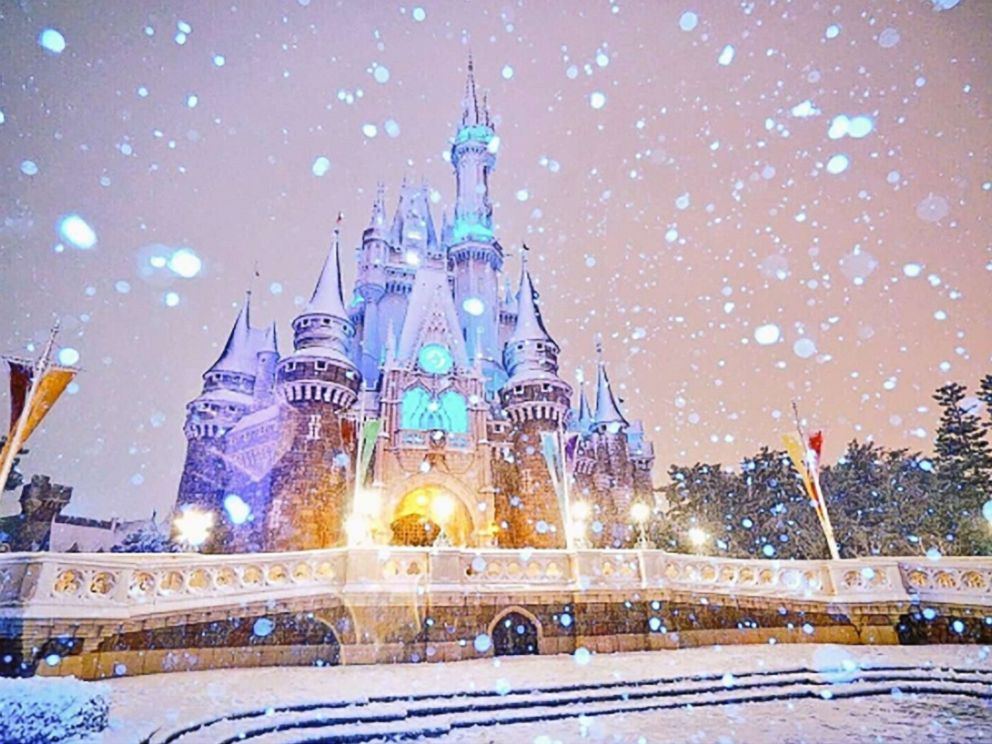 3) Disneyland Resort
Consisting of two theme parks, Disneyland Park and Disneyland California Adventure Park, Disneyland Resort had a total of about 27,874,000 visitors in 2017! Otherwise known as Disneyland L.A., Disneyland Park is the original Disneyland that opened in 1955. It was also the only theme park designed and built under the direct supervision of Walt Disney himself! Disneyland Park is divided into eight differently-themed lands, and most other Disneyland Parks are modeled after this O.G. Disneyland. It is located in Anaheim, California.
4) Universal Orlando Resort
Only second in size to Walt Disney Resort World for theme parks in Greater Orlando, Universal Orlando Resort had about 19,747,000 visitors in 2017. It has two theme parks: Universal Studios Florida and Universal's Islands of Adventure. While Universal Studios Florida is themed around the film industry, Universal's Islands of Adventure is exactly what it is – island-hopping with a great deal of adventure! The Wizarding World of Harry Potter is here, and they divide Diagon Alley and Hogsmeade between the two theme parks, subtly but cleverly stating that one of them is the Muggle world.
5) Universal Studios Japan
Located in Osaka, Japan, Universal Studios Japan attracted a crowd of about 14,935,000 in 2017. When it opened in 2001, it already managed to have 11,000,000 visitors within the year, making it the first theme park to hit the 10 million milestone that quickly at that time. It has ten differently-themed areas, and the most well-known one is probably The Wizarding World of Harry Potter, which opened in 2014. Even though the Universal Studios in Orlando has WWoHP too, but the Black Lake and Hogwarts Express Photo Op are exclusive in Japan.
6) Disneyland Paris
Ah, Paris. The city of light and love. Additionally, the city where dreams come true if you visit Disneyland Paris! Featuring two theme parks, Disneyland Park and Walt Disney Studio Parks, it attracted about 14,860,000 people in 2017. Until recently, Disneyland Paris was celebrating it's 25th anniversary as well! Do you know what's the icon of Disneyland Paris? The regal replica of Sleeping Beauty's castle which is at the Disneyland Park. If you really know your fairytales, you'll know that Sleeping Beauty originated from France!
7) Shanghai Disney Resort
Shanghai Disney Resort has a Disneyland Park modeled after the one in L.A., and just turned two in June 2018! Although it has its land divided into differently-themed areas, it still has something to offer for the local Chinese citizens. Besides having classic Disney characters and storytelling, the Shanghai Disneyland Park also features experiences tailored specifically for the people of China. In 2017, it attracted about 11,000,000 visitors.
8) Chimelong Ocean Kingdom
Part of the Chimelong International Ocean Resort, Chimelong Ocean Kingdom received about 9,788,000 visitors in 2017. Not only does Chimelong have nine differently-themed areas, but it also has a killer whale breeding centre! Besides offering amusement rides and animal exhibits, it also houses the world's second-largest oceanarium with 48.75 million litres of water. Chimelong International Ocean Resort has set its sight on becoming the "Orlando of China".
9) Universal Studios Hollywood
Universal Studios Hollywood isn't just a theme park, but it is also one of the oldest and most famous Hollywood studios still in use! At Universal Studios Hollywood, you can go on rides and even meet certain characters themed around The Simpsons, Dreamworks Productions, Despicable Me, Transformers, The Walking Dead and yes, Harry Potter (again)! To be honest, the list goes on, so why not just pay a visit in person? In 2017, about 9,056,000 people visited the theme park!
10) Lotte World
Most theme parks are outdoors, but Lotte World hosts the world's largest indoor theme park. However, it also has an outdoor theme park named "Magic Island". They even managed to create an artificial island inside a lake which is linked by monorail, shopping malls, a hotel, a Korean folk museum, sports facilities, and movie theatres. Really, there's something for everyone at Lotte World. No wonder it attracted about 6,714,000 people in 2017! Lotte World is located in Seoul, South Korea.
Which theme park caught your attention the most? Are you planning to visit any of them already? Let us know in the comments below!
---
https://www.facebook.com/tallypressmy/