Next year Tokyo will be hosting the Olympic Games and they have already begun promoting it. Some of the Japanese public are so excited for the Olympics that they have designed anime characters based on country flags.
---
Take note that this is an unofficial project and is not part of the Government of Japan or the Olympics. Nonetheless, the designs are super cool and it's so fun to see the skills and effort put into it.
Flag Categories
The characters are broken down into four categories based on certain characteristics. Different countries have different styles and characters such as samurais, Japanese monks, firefighters, and more.
Firstly we have the Group of Eight which is the group of eight highly industrialised nations. This includes France, Germany, and the United Kingdom.
Next, we have the Four Northern Kings which are comprised of the Scandinavian countries. In the group are Sweden, Norway, Finland, and Denmark.
After that is the Dragon and Tiger Brothers of the Orient which are China and South Korea.
All the other flags are grouped together under World Flags.
Malaysian Samurai
Malaysia's flag has been designed as the outfit of a samurai and it looks pretty good.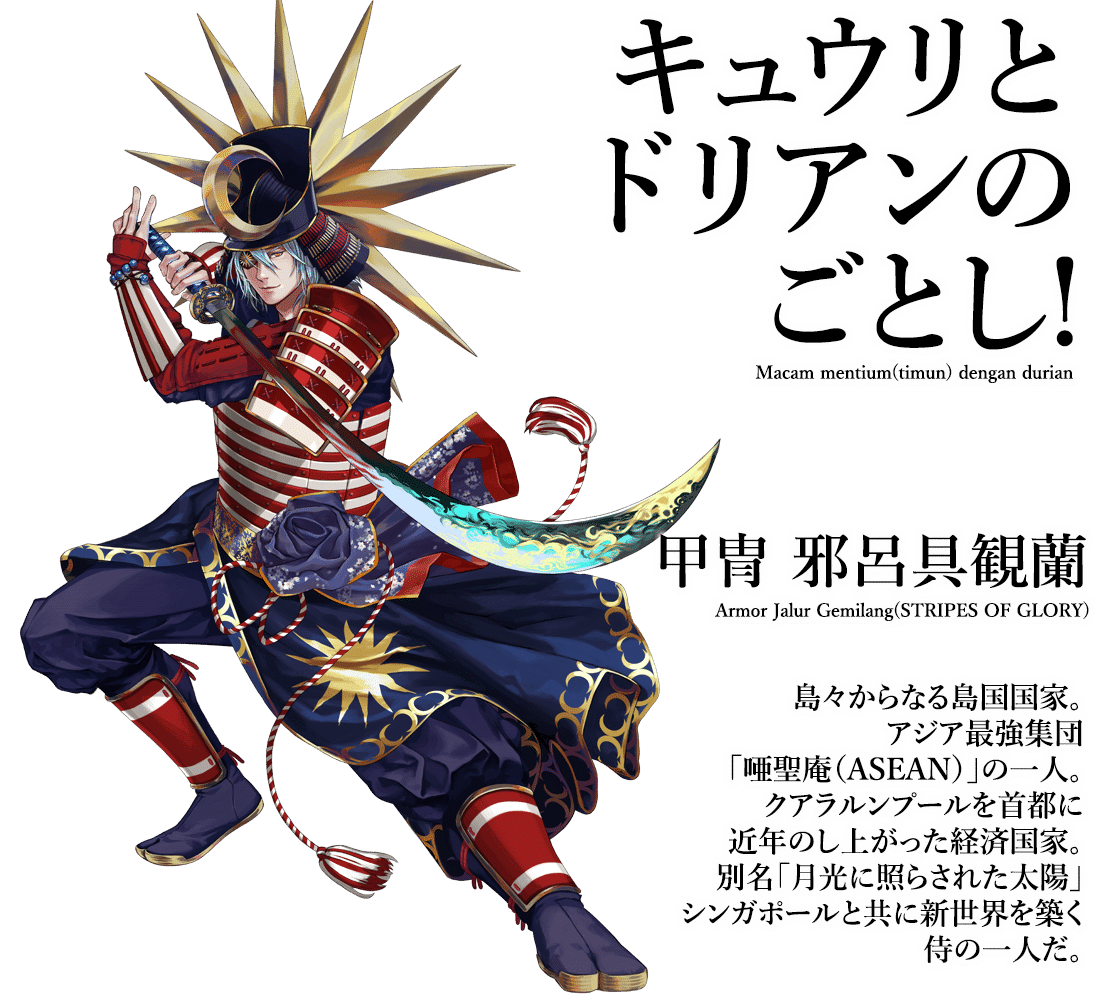 The star and moon have become the headpiece while you can see the red and white stripes across the upper part of the outfit.
You can see in the top right corner the phrase "macam mentium (timun) dengan durian" which is a Malay peribahasa. It translates to 'like a cucumber and durian' which refers to an unequal comparison.
Some Other Countries
Check out some of the other flag designs.
Great Britain's design has a very regal and official look which could be a reference to the power of the country.
China has a very cool looking samurai as well that uses the colours red and gold found on the national flag.
You can check out all the flag designs here.