Most of us stuck at home now probably spend most of our day lounging in bed. All you need is a laptop, tablet, or phone to keep you entertained for hours. I know I'm guilty of this! Well, it's time we take life back into our hands and start being more active. In fact, you should get out of bed right now and take the first step to achieving your goals. However, if my words are not enough to encourage you then take a look at these senior citizens who don't let age stop them!
---
Senior Citizens
When we think of senior citizens some of us might think of an old grandmother or grandfather. Sometimes we even associate them with walking sticks, back aches, knee pains, and basically any ache.
I'm sure you have made an "Aiya getting old la" joke whenever you felt a pain in your back!
On the other hand, we might also look at our own grandmothers and grandfathers and admire how strong they still are. Some of them probably still run the house!
No matter what your perception is of senior citizens, let's take a look at these three who defy the limits of age.
Joan MacDonald
At the age of 70-years old, Joan was overweight and on a bunch of different medication. According to her daughter, she was living in a nursing home and was disgruntled with life. However, after a trip to the Doctors office Joan decided to take matters into her own hands with the help and encouragement of her daughter.
Now she is completely unrecognisable! After taking to a strict diet and exercise regime, Joan looks amazing. She is so happy with her growth and loves to try new work outs. Her most recent one is learning the barbell squat.
No longer on medication, Joan is looking young, fit, healthy, and happy! It's all about taking the first step, making the choice everyday, and putting in the work.
Madame Suzelle Poole
Like Suzelle, some of us grow up attending extra classes like karate, piano, or ballet. For Suzelle, she began ballet classes at the young age of just 7-years old. Now, she is 80-years old and still going strong.
While many seem to think that ballet is only for the young and that careers end in a ballerinas late twenties, Suzelle is defying the odds. Still graceful and strong, she is now teaching the younger generation of ballerinas.
Check out this video of her to see just how beautiful her dancing is even at that age!
Irene O'Shea
Irene O'Shea not only goes against any expectations for her age, she has also set a world record. At 102-years old, Irene went for her annual skydiving adventure and set the record for oldest person to skydive. The previous record was set by Bryson William at the age of 101.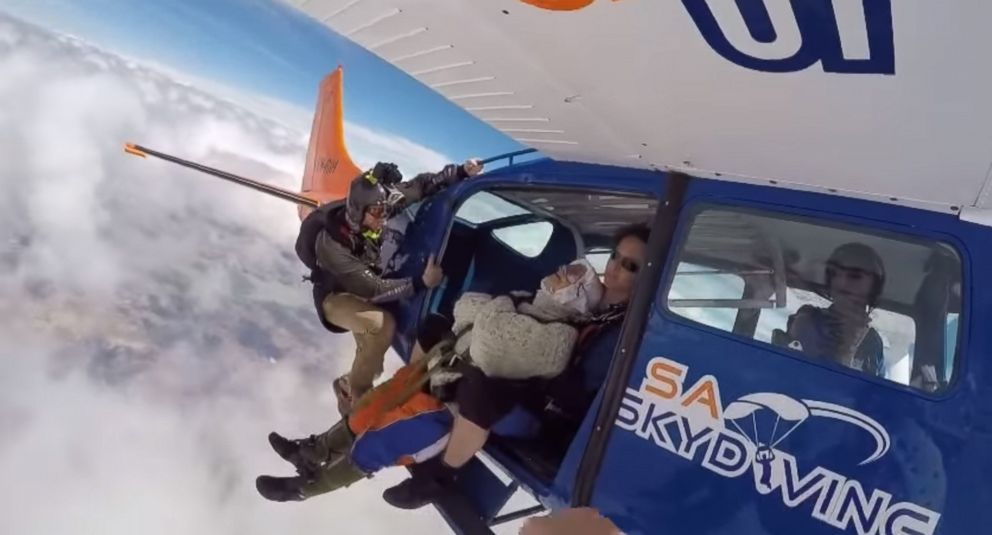 Moreover, Irene dedicated her dive to her daughter who passed away from motor neurone disease. The dive aimed to raise money and awareness for the Motor Neurone Disease Association of South Australia. She jumped from about 4,200 metres at the speed of 218km/h before landing to be embraced by her family. It's a completely amazing achievement!
Hopefully these stories will help inspire and motivate you to start taking the first step to your dreams.