Now that we are in the Recovery Movement Control Order (RMCO) phase, many of us are back at the office. However, there are some SOPs that are implemented in the workplace. For example, having alternate working days or requiring employees to maintain social distancing. With caution taking place, we understand that looking for food during lunch breaks can be worrisome. Or maybe you just don't find it worth the hassle. After all, you line up, sign up, get your temperature check, and then sit a metre away from your colleagues. Therefore, we are here to recommend these cooking YouTube channels to help you make delicious food that you can bring to work.
---
Cooking YouTube Channels for Variety
First on the list of these cooking YouTube channels is Binging With Babish which is run by Andrew Rea. His love for cooking, willingness to experiment, and engaging voice overs make for a lovely viewing experience.
For anyone looking for simple recipes, he also has a series called Basics With Babish where he teaches you how to cook the basics. You will find a range of interesting recipes such as Shakshuka, Mac & Cheese, and latkes. Furthermore, on his channel he has playlists for easy, vegetarian, carnivorous, and cheap recipes to enjoy.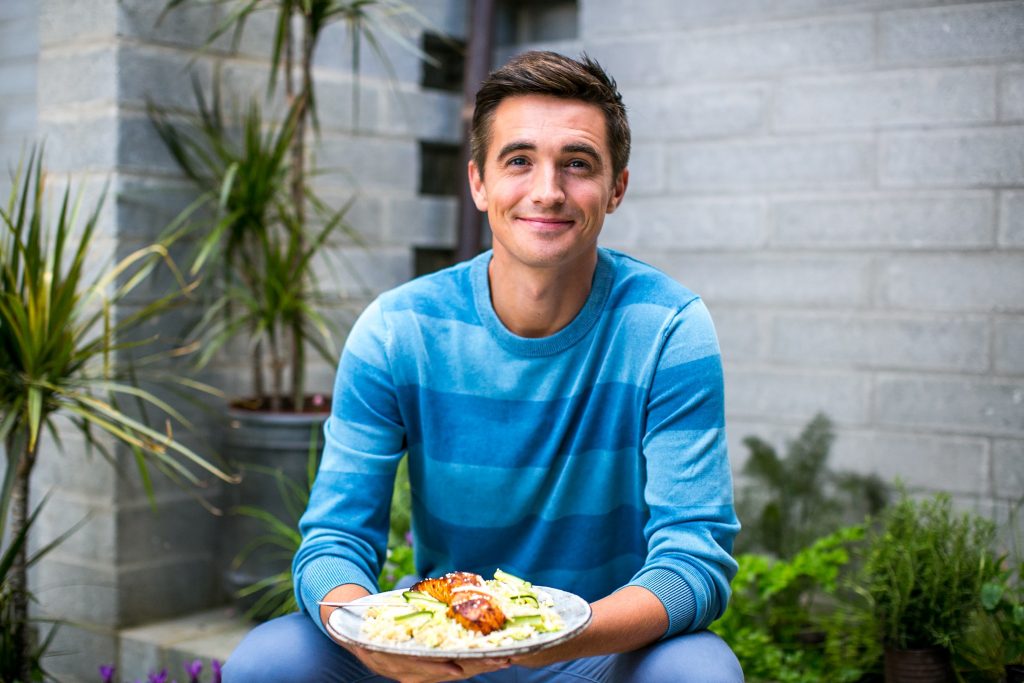 Next up, Donal Skehan is an Irish YouTuber who teaches you how to cook exciting recipes including breakfast quesadillas, dinner bowls, and spicy shrimp aglio olio. Additionally, he has playlists for 5 ingredient chicken dishes, desserts, and weeknight pastas. Of course we all know that pasta is perfect for anytime!
It's lovely to see him cook and explain with his accent while having a relatable personality. Occasionally, we get a little cameo from his wife and two kids that are so adorable. What more could you ask for.
Vegan Cooking YouTube Channels
Gaz Oakley is the face of avantgardevegan, a popular cooking YouTube channel that shows you easy and delicious vegan recipes. He has experience working as a professional chef and has been on the vegan lifestyle for the past four years.
Let him teach you how to make meatball banh mi, vegan bowls, and even nasi goreng! You can also check out his gluten free recipes and 15 minute meals. Perfect for anyone looking for easy and yummy vegan recipes.
Moving on, Liv B is a great channel to follow for a variety of vegan friendly recipes. Her goal is to provide you with simple plant-based recipes that use readily available and budget friendly ingredients.
Moreover, on her channel you will find meal preps, recipes for new vegans, and bento box recipes. Having meal preps and bento boxes is definitely the way to go with preparing meals for your week no matter the type of diet.
Keeping it Asian
Throwing it back to our country, this Malaysian born YouTuber based in Australia is actually the winner of the second season of MasterChef. Now, Adam Liaw is teaching us his favourite Asian recipes on his YouTube channel.
Chill out to his calming voice as he guides you through cooking kimchi fried rice, stir-fried tomato and egg, and hokkien fried rice. His informative style of speaking to the camera will leave you feeling like you just can't stop learning!
Finally, the last YouTube channel on our list is Seonkyoung Longest who loves cooking all sorts of Asian dishes. Furthermore, she's open for any requests on dishes that she might not have touched on.
Here you can find cool and interesting recipes such as easy chicken chow mien, Korean street toast, and also a lovely padthai. Don't hesitate to browse through the long list of available videos because you will surely find something that works for you.
If you're looking for a little more then check out these freezer friendly and one pot recipes that bring only convenience to your life.