When we think of fashion and designers we're always thinking of clothes and accessories. And of course this is basically what the fashion industry is all about but who's to say there can't be fashion for your home? The IKEA X Virgil Abloh collection is one way to hype up your home in style.
---
IKEA X Virgil Abloh
Many of us know and love IKEA not just for their delicious meatballs but also their sense of creativity. They are very innovative with their furniture and love to provide us with pieces that have functionality and style.
On top of that, the furniture company is continuously churning out new collections to keep up with trends and seasons. Now, they have collaborated with fashion designer Virgil Abloh to give us the MARKERAD limited collection.
But Who is Virgil Abloh?
For anyone who doesn't know, Virgil Abloh is a fashion designer, entrepreneur, artist, and DJ. He is the artistic director of Louis Vuitton's men's wear collection as well as the CEO of Off-White, a fashion house he founded.
He has also worked with big brands such as Fendi, DONDA (Kanye West's creative agency), and NIKE. Furthermore, he is no stranger to furniture as his own company Off-White has ventured into furniture design.
The MARKERAD Collection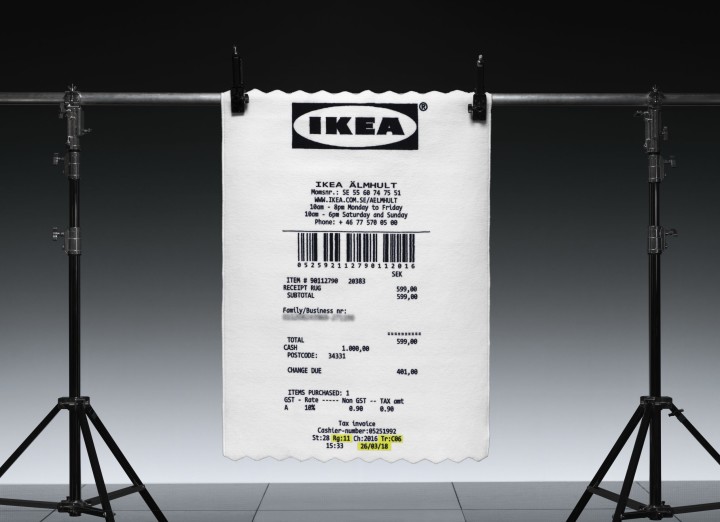 Now, the IKEA X Virgil Abloh MARKERAD collection aims to bring together his sense of style as well as functionality to your home. It officially drops today (1st of November) and is a more affordable way to have a Virgil Abloh piece.
The MARKERAD collection features 13 pieces that all carry the style of Virgil Abloh signifier. This includes either orange design accents or the use of quotation mark words. Everything carries a somewhat ironic take on the objects use and aesthetic.
In anticipation of the IKEA X Virgil Abloh collection dropping, the designer took to his Instagram to give us a treat. He posted a commercial video that features some of the items in the collection.
One of which is a clock with the words 'temporary' is lightly written on the face. This is probably a nod at how time is a temporary aspect for everyone on Earth.