The United States of America is the land of drive-thru's, big portions, and a variety of fast food options. Seriously, the portions there are sometimes double the size of what you can get here. Furthermore, Americans are definitely spoilt for choice. Fast food there caters to different cuisines while offering low prices. McDonald's, Wendy's, KFC, Arby's, and many more as the list goes on. However, one fast food chain that is quite popular is Taco Bell!
---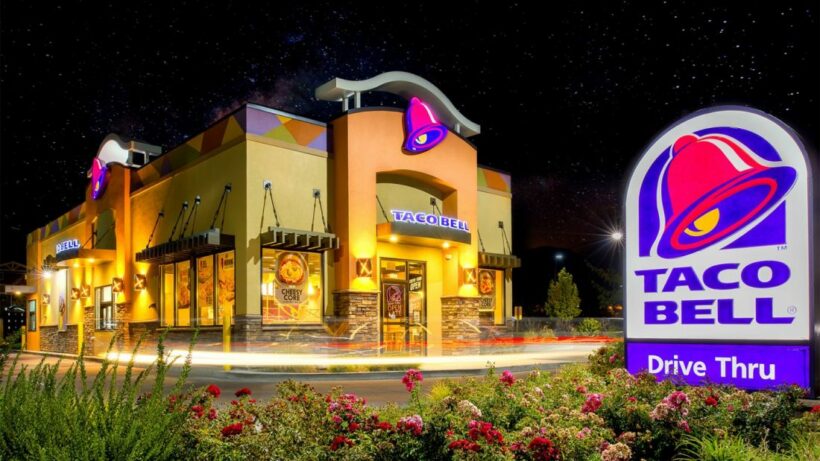 Firstly, let's talk about the fast food chain for anyone who is unaware of it – and who can blame you with all the names over there. Taco Bell is based in California and serves a variety of Mexican and Tex-Mex food. For example, on the menu you will find tacos, burritos, quesadillas, and nachos.
The popularity of Taco Bell is widely known and it's almost a staple of American fast food. In fact, the Tex-Mex eatery was reporting amongst the highest quarterly revenue growth in 2019. Across America there are a total of 7,072 restaurants with delivery now also an option.
Now that we have established the status of Taco Bell in America, we are so excited to announce that we will soon have Malaysia's first ever outlet! That's right! And it will be opening its doors in Tropicana Gardens Mall.
Currently, the nearest outlet is in Singapore or Bangkok which can be quite a drive. I have tried the one in Bangkok and it was a delightful experience. The outlet there is clean, modern, stylish, and the food was good. Especially since Mexican or Tex-Mex can be a challenge to locate in Malaysia.
Tropicana Gardens Mall took to their Facebook page to announce the opening of this long awaited restaurant. If it is anything like the other outlets in Asia, we can expect some trendy and modern interior design.
At the moment, there is no information regarding the opening dates of this long awaited restaurant. Many Facebook users are already expressing their excitement! You can follow Tropicana Gardens Mall on Facebook to stay updated on the status of our first ever Taco Bell.