Okay, so Endgame has been released, you've watched it, you've cried, and now you need more. What do you do? Sign up for the Marvel Run of course. That's right, there's a Marvel Run coming to Malaysia in September. "Runners Assemble"! Grab your friends, family, colleagues, boss, high school friends, and anyone you see on the street. Assemble and make sure you check out this cool run that brings fitness and the Avengers together in one!
What's the Marvel Run?
The theme of the run is "Choose Your Mark" and it will focus on four of the Marvel Avengers. Channel your inner Black Panther, Captain America, Captain Marvel, or Thor at this run. So many great choices, but you can only pick one. Who will you be?
Choose your favourite, most inspiring Super Hero and receive an exclusive race tee themed with that hero. Each race pack will come with a Marvel plush toy and those who make it past the finish line will get an EXCLUSIVE Marvel Run Malaysia 2019 medal. Wah, so many good things to receive just by signing up!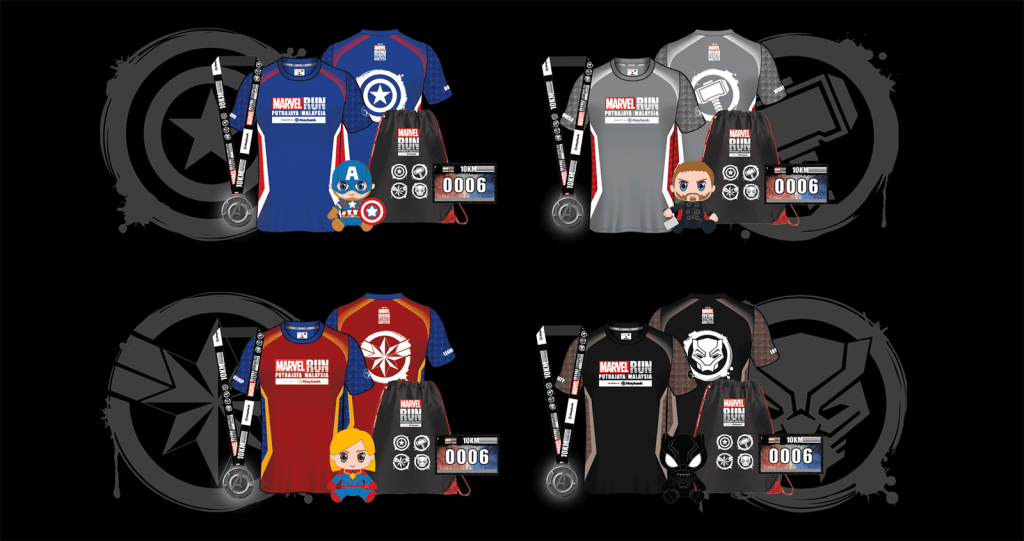 The run will be held in Putrajaya on the 7th of September 2019, and participants can collect their race kits at 1 Utama from the 23rd to 25th of August.
How many Categories?
There are four different categories available for participants to run. Children aged 4 to 7 years old can have a quick run with the 800m kids' dash. The older ones, around 8 to 12 years old could go for the 1.2km kids' dash instead. Adults can go for either 5km which is non-competitive, or the 10km which is competitive.
Oh and by the way, the first lucky 3,000 people who register are entitled to better prices. There is an early bird price of RM75 for the kids' categories, RM85 for the 5km non-competitive category, and RM105 for the 10km competitive category. Those who miss the early bird prices need to pay the normal fees according to each category.
Make sure to sign up before it's too late at http://www.marvelrun.my. No time to lose, and start training with your inner hero!
https://facebook.com/tallypressmy/