There is currently a shift in society in regards to how we take care of our environment. More and more people are making a conscious effort to be more sustainable. We also have amazing activists like 16-year old Greta Thunberg inspiring youths around the world to stand up and voice out. So what small things are brands doing in response to this movement?
---
Of course it can be a little unrealistic to expect big brands to do a total 180 change in everything. However, small things can slowly count up to big change, especially when we take part. Here are some small things that some brands are doing in an effort to save our environment.
Nestlé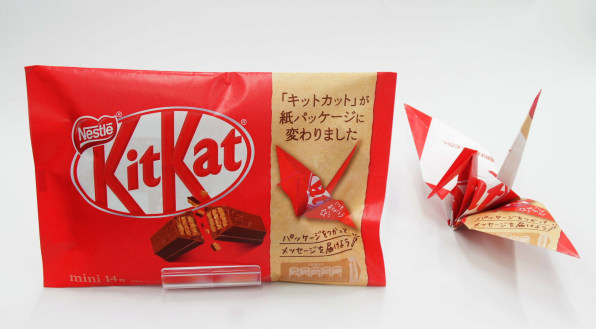 Nestlé has made a public commitment to move towards 100% recyclable packaging by the year 2025. As part of this goal, Nestlé Japan has recently released a new packaging for the miniature KitKat chocolate bars.
Instead of being wrapped in plastic, the chocolate bars now come in paper packaging. And to keep it fun and interesting there are instructions on the wrapping to help you make little origami cranes from the paper.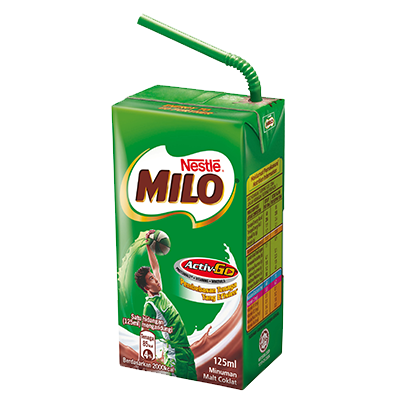 Another great change from Nestlé is the effort by Milo Malaysia just recently announced. The company is to start providing paper straws in their cartons instead of the green plastic straws. All Milo cartons being packaged and distributed during the fourth quarter of the year will have the new paper straws.
This two movements might seem like just a simple switch but it will actually bring quite an impact. Replacing the KitKat packaging will cut down on roughly 380 tons of plastic a year while paper straws will reduce the use of 40 million plastic straws a year.
L'Occitane
Many of us like to buy skincare products like moisturisers, serums, and an assortment of creams. However, the problem here is that the packaging for most skincare products are made with plastic.
So after we're done with the contents, we throw away the packaging and it probably doesn't even get recycled.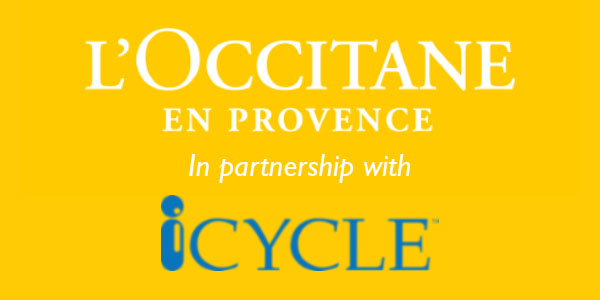 L'Occitane has a recycling programme where you can collect your plastic packaging of any brand and bring it to them. They will take the packaging to be sustainably recycled and in return you get a little gift!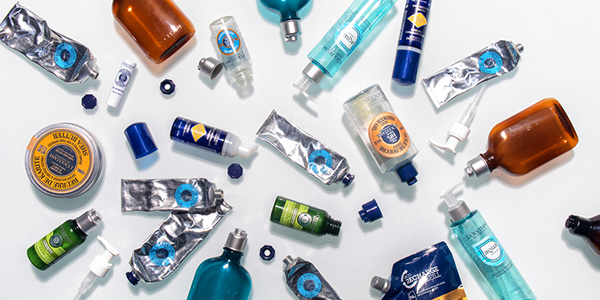 Their goal with this programme is to have 100% of their packaging be made with 100% recycled plastic by 2025.
They accept packaging for products such as lip balm tubes, makeup remover bottles, refill pouches, facial cleansers, shampoo, and many more. To find out more on the types of packaging accepted and the complimentary gifts you can redeem, click here.
H&M
Meanwhile, over at H&M they're actually doing something a little similar to L'Occitane's effort. Their garment collecting programme is a worldwide effort to encourage you to give them your unwanted clothes.
It's especially great for those spring cleaning closet cleansing situations where you end up with a mountain of unwanted clothes. Just bring them to your closest H&M and let them know you want to drop it off. For each bag you drop off, you will receive a voucher for 15% off your next purchase.
So what do they do with the clothes? Firstly, they will sort through all the clothes and divide them into different categories. Any clothes in good condition will be marketed worldwide as second hand goods.
For the clothes that aren't in such good condition, it will be repurposed as reused however possible. For example, it could be turned into a cleaning cloth. In the last category of textiles that can't be reused, the clothes are given a new chance as textile fibres. They could also be used to manufacture products such as damping and insulating materials for the auto industry.
It is incredible to see big brands do their part in caring for the environment. The efforts now might seem like small things but it can slowly bring on big change. Let us continue to fight for other big brands as well as global leaders to fight for environmental change.