Can't get enough of your favourite movies? Well, here's your chance to relive some of the moments with these 10 Movie-Themed Hotels You Can Stay Around The World. Who knows, these places may even be part of your wishlist, and you can start to tick them off one by one!
---
1) Hotel Sidi Driss @ Matmatat-Al-Qadimal, Tunisia
If you are a true "Star Wars" fan, you might want to consider visiting the Hotel Sidi Driss in Tunisia. And why's that? Apparently, this is the famous hotel that used to be the young Luke Skywalker's (Mark Hamill) childhood home seen in the first "Star Wars" a.k.a. "Star Wars: Episode IV – A New Hope" back in 1977. The same location was even re-used for 2002's "Star Wars: Episode II – Attack of the Clones".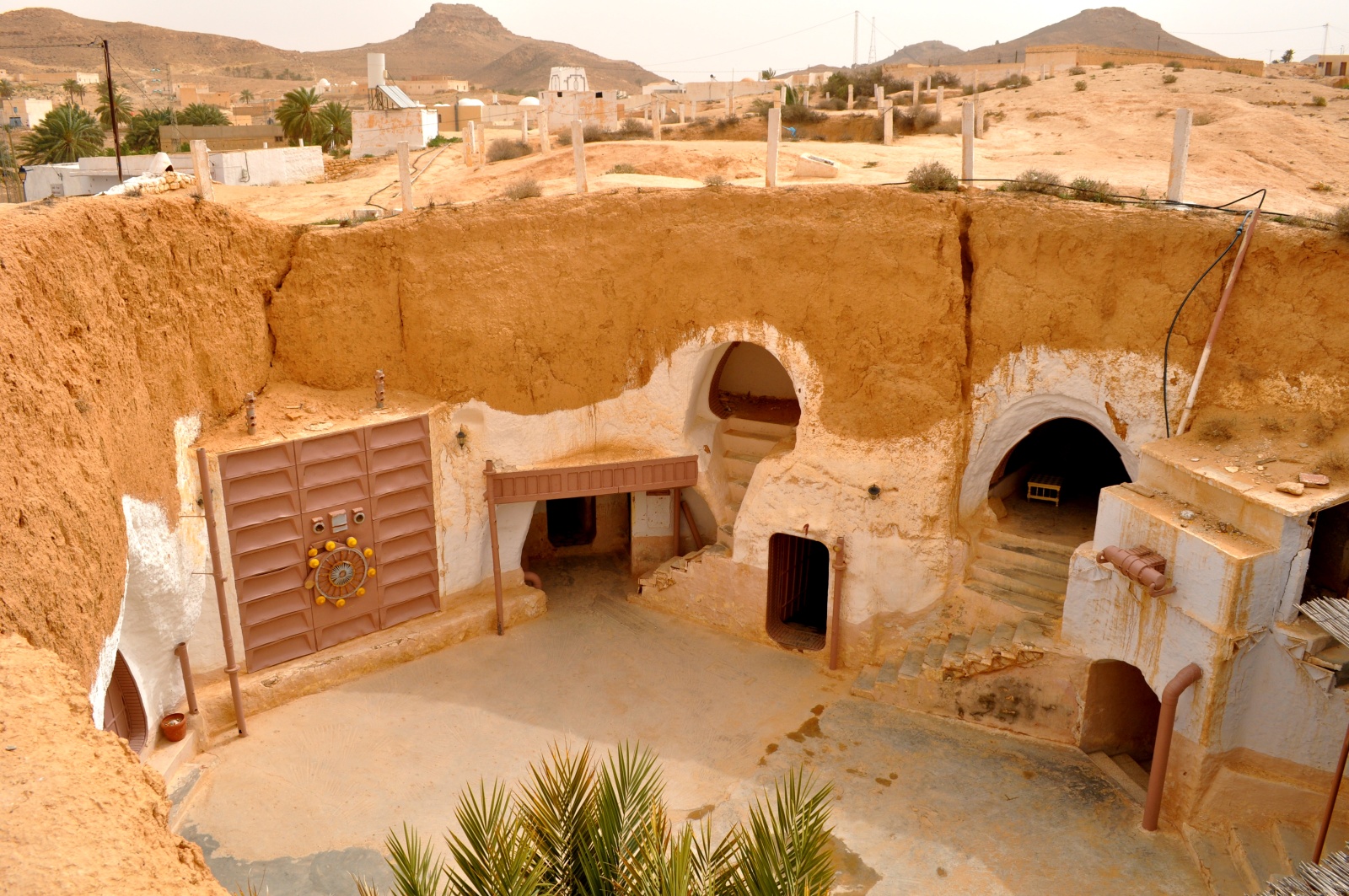 2) Seven Hotel @ Paris
True to its name, there are seven different suites in this luxurious 4-star tourist hotel. This includes Sublime Suite, Lovez-Vous Suite, Cabaret Suite, On Off Suite, Marie Antoinette Suite and Suite Diamant Noir — all of which are specially designed with their own unique themes. The other one, of course, is the Secret Agent Suite. This particular suite boasts a 007-style decor, complete with a sleek black-and-gold aesthetic that looks like a setting straight out from a James Bond movie. Fans of 007 can also look forward to its retro-chic furniture, a golden gun lamp and even a full bar. The latter makes your stay(cation) all the more memorable since this is where you can whip up the famous "shaken, not stirred" Vodka Martini.
3) The Georgian House Hotel @ London
Fans of both "Harry Potter" books and movie franchise can experience the wizardry wonder of The Georgian House Hotel in London. Otherwise known as the Wizard Chamber, this particular room is actually concealed behind a bookcase door. And what lies beyond is a portrait-lined passageway illuminated in candlelight and from there, you get to witness every castle-inspired room filled with the likes of stone walls, trunks and stained glass windows. If that's not enough, there are four-poster beds, wood-burning stoves, cauldrons and potion bottles to complete the look.
4) Eden Exoticism Planet Hotel @ Kaohsiung City, Taiwan
Ever wonder what it feels like to sleep in a Bat Cave? Well, technically not a cave but rather a Batman-inspired suite. It comes complete with all things Batman decor, a miniature Batmobile and plenty of those iconic Batman logos all over the room.
5) Wonderland House @ Brighton, England
Okay, you don't have to literally fall deep down the rabbit hole to end up in the fantastical world of "Alice in Wonderland". Thanks to Wonderland House, this Brighton-based themed hotel offers an immersive staycation that would please any "Alice in Wonderland" fan. There are plenty of rooms to choose from here, namely "Alice's Room", "The Queen of Hearts Room" and "Madhatter Banqueting Room". The latter, which is clearly inspired by the iconic tea party scene, even comes complete with a fully-decorated long table, tea cup-shaped cushion chairs and a high silver armchair.
6) Beverly Wilshire Hotel @ Beverly Hills, California
Remember "Pretty Woman", the iconic 1987 romantic comedy starring Richard Gere and Julia Roberts? One of the scenes from the movie, of course, takes place in the famous Beverly Wilshire Hotel, even though it was only filmed in the lobby and the exterior. The good news is, you and your partner can actually relive the fairytale-like moment with their unique all-in-one "Pretty Woman" package. This includes the likes of a behind-the-scenes tour of Rodeo Drive's most popular fashion stores, complete with your very own personal wardrobe consultant & stylist, round-trip transportation in a Mercedes sedan and a couples massage.
7) The Roxbury Motel @ Roxbury, New York
"Wizard of Oz" fans, rejoice! Here's a motel that has a room specially dedicated to Victor Fleming's 1939 Hollywood musical-fantasy classic. You'll find Emerald City-like decor, complete with different shades of green, a wall-size painting of the aforementioned city and even the familiar yellow brick road.
8) Hotel 99 – Monumento, Philippines
You don't have to get yourself sucked into a virtual-reality world as seen in 1982's "Tron" and 2010's "Tron: Legacy". Instead, you can just immerse yourself and get comfortable at Hotel 99's "Tron"-inspired room, complete with all the cool, futuristic decor.
9) The Shire Of Montana – Trout Creek, Montana
Here's your chance to feel what's it like to live in an actual Hobbit house modelled after Peter Jackson's two epic trilogies seen in "The Lord of the Rings" and "The Hobbit".
10) Loews Portofino Bay Hotel – Orlando, Florida
This is definitely a dream come true for (most) kids out there. And we are talking none others than staying at a colourful themed room inspired by "Despicable Me". Or more specifically, the iconic little yellow creatures a.k.a the Minions. The room includes everything from missile-shaped beds to Minions-inspired yellow curtains and full-sized wallpaper. The adults, in the meantime, can have their own privacy in another adjoining room.