Many of us are probably familiar with the story of Puteri Gunung Ledang which tells the tale of a forbidden love affair. Some of you may have even attended the musical or watched the film. You'll be glad to know that the musical will be taking to the stage once again!
---
Back in 2004, Puteri Gunung Ledang the Musical took to the stage of Istana Budaya. It is probably one of the most popular musicals to hit the stage because the musical holds the record of being the longest running show at Istana Budaya! 
In fact, the production also won eight Boh Cameronian Art Awards back in 2006. That's a pretty big achievement and shows just how successful the musical was.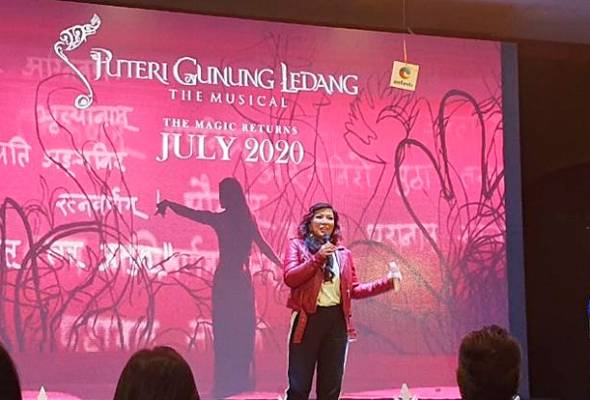 Back then, Puan Sri Tiara Jacquelina took on the role of the mystical princess. And she will be back but this time she'll be taking on the role of director. 
In fact, her experience in directing includes Ola Bola the Musical, P. Ramlee the Musical, and Mud KL – The Story of Kuala Lumpur. However, is still unclear if she will also be taking on the role of the princess once again. 
Puteri Gunung Ledang will perform their first show at Singapore's Esplanade Theatres in June next year. Back in 2006 they also performed in Singapore to a very warm audience. 
Next, they will come back and perform at Istana Budaya in July. There are also plans to take the show on a national tour. 
The musical will feature 30 songs with the music composed by Dick Lee who is a Singaporean singer-songwriter. Meanwhile, the lyrics are provided by Malaysian actor and comedian Adlin Aman Ramlie.