When it comes to skincare routine, one does not simply skip the eye cream. It is as important as putting on your sunscreen every morning. Our eyes are super delicate that it is easy to develop fine lines and wrinkles. Not forgetting those dark circles too! We don't want those around our eyes, do we? If you're looking for the best eye creams in Singapore that can solve your issues, read this article! These products have exactly what you need to give your eyes the care they deserve. 
Best Eye Creams Singapore
---
Price: SGD40 (35ml)
This anti-aging eye cream by Innisfree has everything you need in an eye cream, containing 9 active extracts formulated to help fight 9 symptoms of aging around your eyes. Perfect for those who are looking to reduce fine lines and wrinkles as well as dark circles! All you need is just a small amount of cream. Time to give your eyes that glow! 
Price: SGD65 (20ml)
Made with Advanced Ceramide Water, this eye cream by LANEIGE has a more powerful hydrating effect for your eyes. It helps to reduce the appearance of fine lines and wrinkles. Plus, it protects and keeps the eye area moist. What you'll be left with are moisturized and smooth eye areas! If you're looking for something to hydrate and improve wrinkles around the eye area, you got it right here! 
Price: SGD284 (15ml)
La Mer The Eye Concentrate has what it takes to reduce the appearance of dark circles plus, smoothing out fine lines and wrinkles! Made with Concentrated Miracle Broth, the appearance of dark circles can be reduced in just 21 days due to this fast-absorbing formula. Also contains Lime Tea Concentrate, an antioxidant to protect the cells in the eye area by neutralizing the free radicals caused by stress and pollution. Complete your daily skincare routine with this eye cream and you'll be able to see the difference!
Price: SGD238 (15ml)
Contains energizing coffee beans, radiance-reviving panax ginseng and anti-inflammatory magnolia extract, all to help reduce dark circles, eye bags as well as puffiness. If you want to get rid of eye bags and puffiness, this eye cream is perfect for you! This eye cream has all the ingredients needed to brighten, rejuvenate and reduce the signs of tiredness in the eye area. Say hello to bright and healthy eyes!
Price: SGD77 (15ml)
Want younger and radiant looking eyes? This product by Clinique has what you're looking for! Reduces fine lines and wrinkles around the eye areas, creating a younger and rejuvenated look. You can see results as early as 4 weeks! Suitable for all skin types, this eye cream has got to be added to your skincare routine!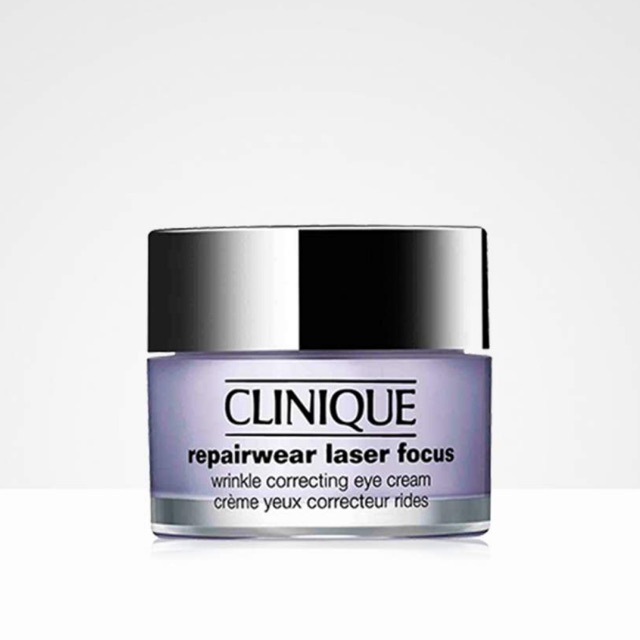 Need more beauty recommendations? Check out these best Vitamin C serum in Singapore!
Or better yet, view more Top 10 Singapore Recommendations to get only the best in Singapore.