Tourism is slowly picking up again as become more and more familiar with the new norm. For example, wearing a mask in public, scanning that QR code before entering any shop, and of course social distancing. Exploring Malaysia is a great way of helping our economy slowly recover. Therefore, the government and tourism board are promoting packages to encourage Malaysians to cuti-cuti Malaysia. Most recently, a collaboration in Penang is now offering must see tours for as low as RM15 per person. Now everyone can travel!
---
Penang is Offering Must See Tours for Great Prices!
Firstly, this is a collaborative effort between the Malaysian Chinese Tourism Association, the Penang state government, and various travel organisations. Together, they have crafted various packages of must see tours around the island and mainland.
Each package will offer different sights and experiences so there will definitely be one for you. In fact, you get to choose from 12 different packages that are valid until October. These packages range from RM15 per person to RM1,000 for half-day tours to even a three-night stay.
Furthermore, the packages can be tailored for individuals, couples, groups of friends, and families. Tours will start at 9am and run up until 6pm. Moreover, eighty travel agents are organising the must see tours. You can look for your ideal package on the Penang travel deals website.  
What are Some Must Sees? 
Moving on, some of you might like to do a bit of research before signing up for a package. On the other hand, some of you might even be keen to plan your own trip to Penang. Here are some favourite must sees.
First on the list is Cheong Fatt Tze Mansion which is a really eye catching building thanks to it's bright blue walls. Explore the mansion with it's 38 rooms and 5 courtyards. You can also choose to stay a night here or dine at the Indigo Café.
Next, we recommend you stop by St. George's Church which is the oldest purpose built Anglican church in Southeast Asia. The church completed construction in 1818 and was consecrated on 11 May 1819 by the Bishop of Calcutta, Thomas Fanshawe Middleton.
After a visit to the church, change your perspective by visiting the Goddess of Mercy Temple. It is a Chinese temple located in George Town at Pitt Street. It is also Penang's oldest Taoist temple as it was built all the way back in 1728.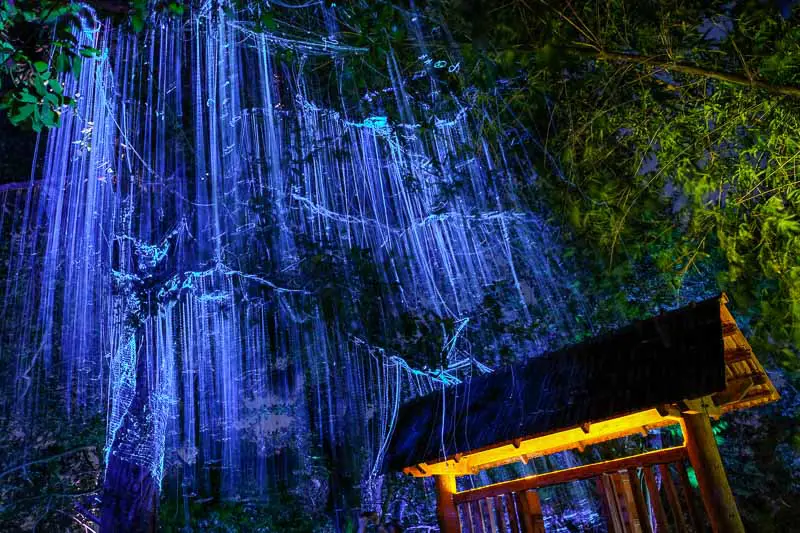 Lastly, explore a new world at the Penang Avatar Garden which takes its inspiration from the movie, Avatar. From the trees you get to enjoy the view of beautiful lights that reflect different colours on the trees. Be sure to look up!