The Coca-Cola company has been around since the late 19th century, and Coke a well-known, familiar drink worldwide. With its sweet, caramelly, bubbly flavour, it's a classic that can hardly go wrong. However, more and more people are seeking novelty these days, which is why even Coca-Cola has to roll out new flavours to keep up! Right on the heels of its Blueberry Acai and Strawberry Guava Diet Coke comes a new trademark flavour: Orange Vanilla Coke.
---
Brand New Flavours
After more than a decade, Coca-Cola has finally released a new Coca-Cola trademark flavour innovation. The latest additions to join the fam are Orange Vanilla Coke and its Zero Sugar counterpart. This moves comes after Coca-Cola noticed that sales of flavoured coke (namely Vanilla Coke and Cherry Coke) were growing without considerable marketing or innovation. Initially, three other flavours were considered: raspberry, lemon, and ginger.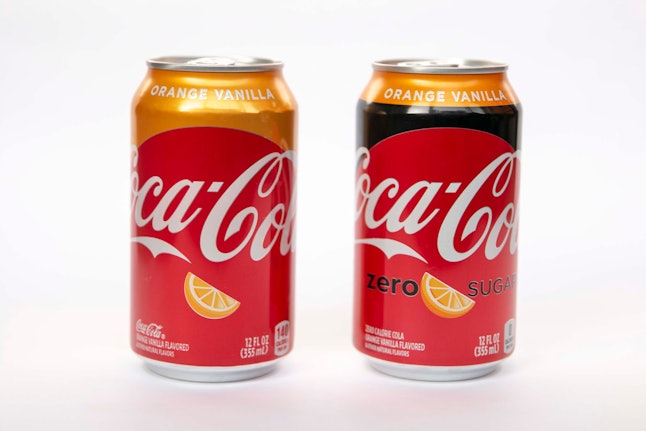 Summer Vibes
Last summer, Coke Orange No Sugar launched in Australia. On the other side of the globe in Canada, Coke Orange Vanilla was launched. Consumers in both markets loved the flavour, and the orange-vanilla combo emerged as the clear winner in focus groups as well. The inspiration behind this flavour's creation was to bring back "positive memories of carefree summer days". According to Kate Carpenter, brand director of Coca-Cola, they wanted to create a product that reminded people of "creamy orange popsicles we grew up loving, but in a classically Coke way".
Drink Up!
With these flavours, Coca-Cola wants to "give fans the variety they crave without sacrificing the Coca-Cola taste they love". In the U.S., Orange Vanilla Coke and Orange Vanilla Coke Zero Sugar is already available in stores nationwide. As for whether it will hit Asian shores, there's no news yet. Keep your eyes and ears peeled for more news! Meanwhile, we'd love to know: is it a yay or nay for you regarding this new flavour? Let us know in the comments below!
---
https://www.facebook.com/tallypressmy/