We know Merdeka 2020 won't be the same due to the pandemic, but don't let that stop you from celebrating Merdeka! Malaysians love food – enjoy the best deals and promotions during this special month and make your stomach happy!
---
1) Sushi King 
If you're a fan of Japanese, enjoy 2 Bento and 2 Green Teas at only RM31* from 15th August until 31 August 2020! Unfortunately, this is only available for delivery only. However, since most of us are not encouraged to dine out, might else well make use of this special deal!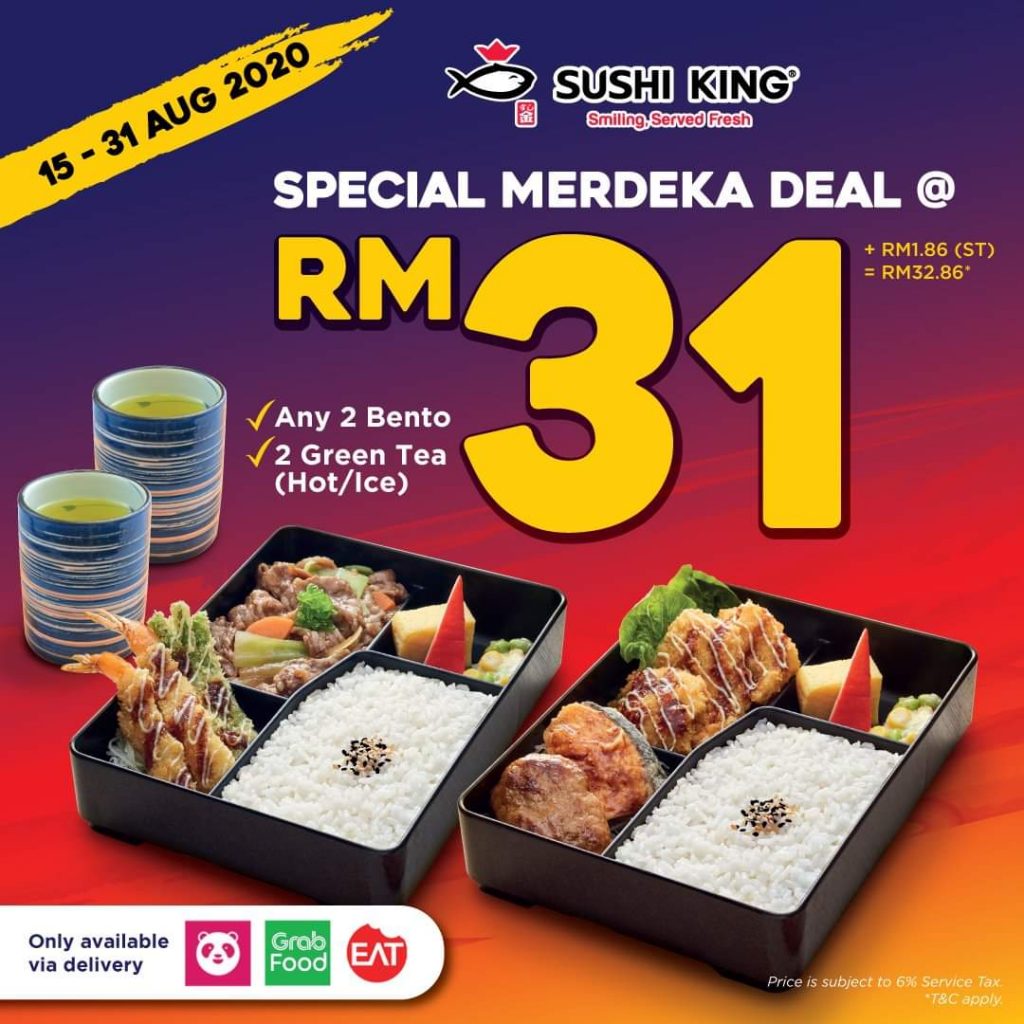 2) K Fry
Korean fried chicken lovers rejoice! K Fry is offering up to 20% off until 31st August 2020 from your total order when you order online! Simply apply the codes 'KFRYMERDEKA15' if you spend a minimum of RM50 or 'KFRYMERDEKA20' if you spend a minimum of RM100 upon check out. It's available for both self-pickup and delivery, so choose your favourite flavour when you order line here and start munching!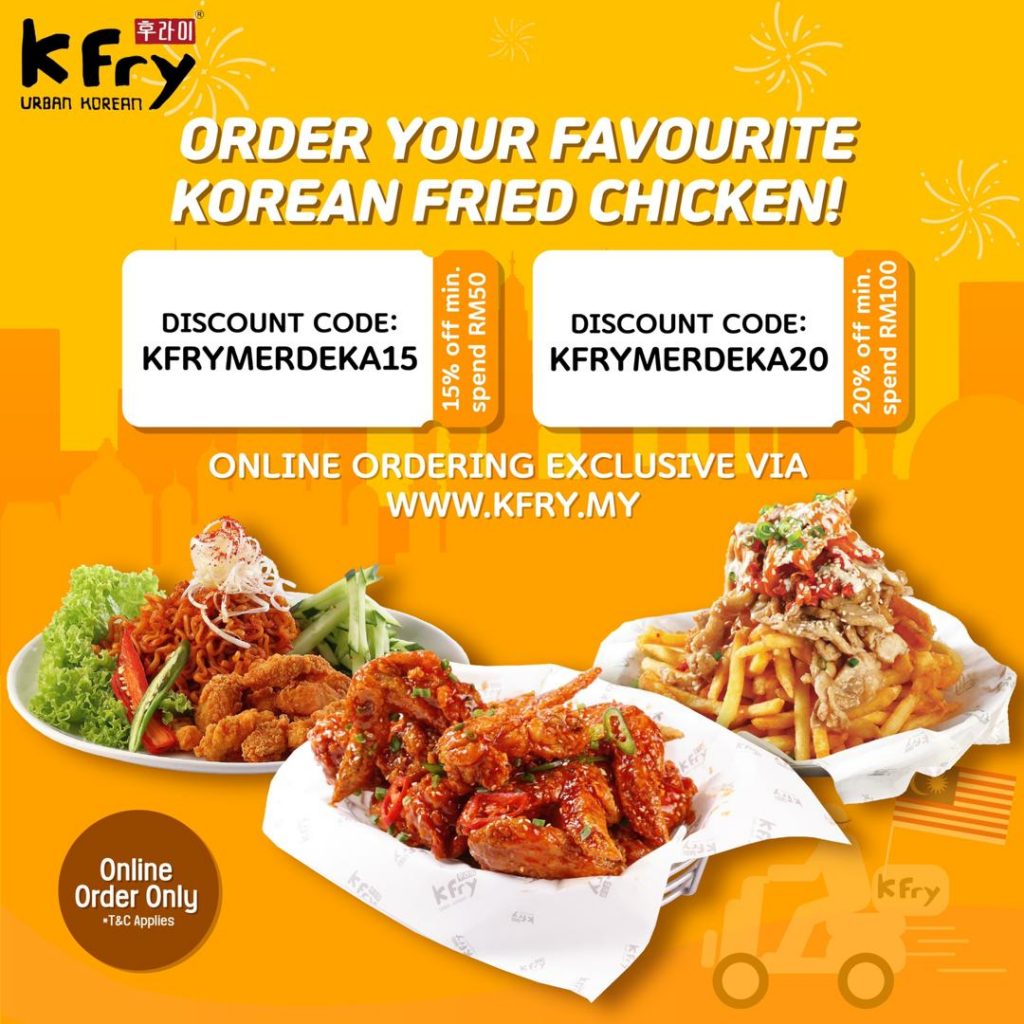 3) Pizza Hut
Nasi lemak pizza? Say what?! What better way than to celebrate Merdeka than having Malaysia's national dish: nasi lemak.. but in a different version! Get RM6.30 off until 27th August 2020 when you order this national pizza ala carte when you dine-in. Find the nearest outlet near you here: https://www.pizzahut.com.my/find-a-hut
4) Baskin Robbins 
This time around, Baskin Robbins is bringing back every young Malaysian good ol' days snack – bread with ice cream! Don't you remember the uncle on the motorbike going around the neighbourhoods and schools selling bread with ice cream and various other toppings on them? From 1st August 2020 to 30th September 2020, enjoy their iconic ice cream flavours. What's even better – you get to choose your own ice cream flavours and toppings!
Other than that, they offer a special single scoop ice cream on a chocolate-dipped cone topped with Fruit Loops as well!
5) Subway
One of the reasons why Malaysians go to Subway other than their savoury sandwiches is for their delicious cookies. From 17th August 2020 until 31st August 2020, instead of the original price of RM2.10 per piece, you get to purchase 6 cookies for only RM6.30! That's about RM1 per cookie – who can resist that?!
6) Legend Of Tea
If you're a fan of Matcha or Hojicha, you'll definitely love this deal! For every Friday, Saturday & Sunday in August, enjoy Matcha/Hojicha flavoured ice-cream for only RM 3.10! Their herbal tea eggs are also on promotion for 3 pcs @ RM3.10.
7) Auntie Anne's
Other than their Chocolate Dip sticks, their other versions of their famous Stix are just as good! Take your pick from these 5 flavours and get 2 of these for only RM10 from 1st August 2020 until 30th September 2020! That's only RM5 per pack, it's definitely worth the value!
8) Dave's Deli
Satisfy your hunger with Dave Deli's 2-in-1 pasta combo! Choose between 1/2 pasta paired together with their 1/2 Beef Lasanga OR their famous 1/4 Roast Chicken! From 1st August 2020 until 30th September 2020, you can get a whole meal that keeps you full throughout the day for less than RM30!
Despite the pandemic, there are still many deals and promotions all around to celebrate our 63rd Merdeka Day in 2020. On the plus side, if you miss any of these promotions, some of these deals last up to September! Hurry up and make use of these deals before it's gone!