There are the occasions where we might be in the mood for something a little less healthy for us. Junk food, instant noodles, and even fast food. Now, when it comes to fast food one brand that we all know and love is McDonalds's and they pretty much know it. Instead of always giving us the same options every time, McDonald's is introducing some new items and bringing back some goodies we love.
---
Firstly, let's talk about some menu items that we already know and love. McDonald's will be reintroducing the popular McShaker fries. This time they're making it spicyyyy.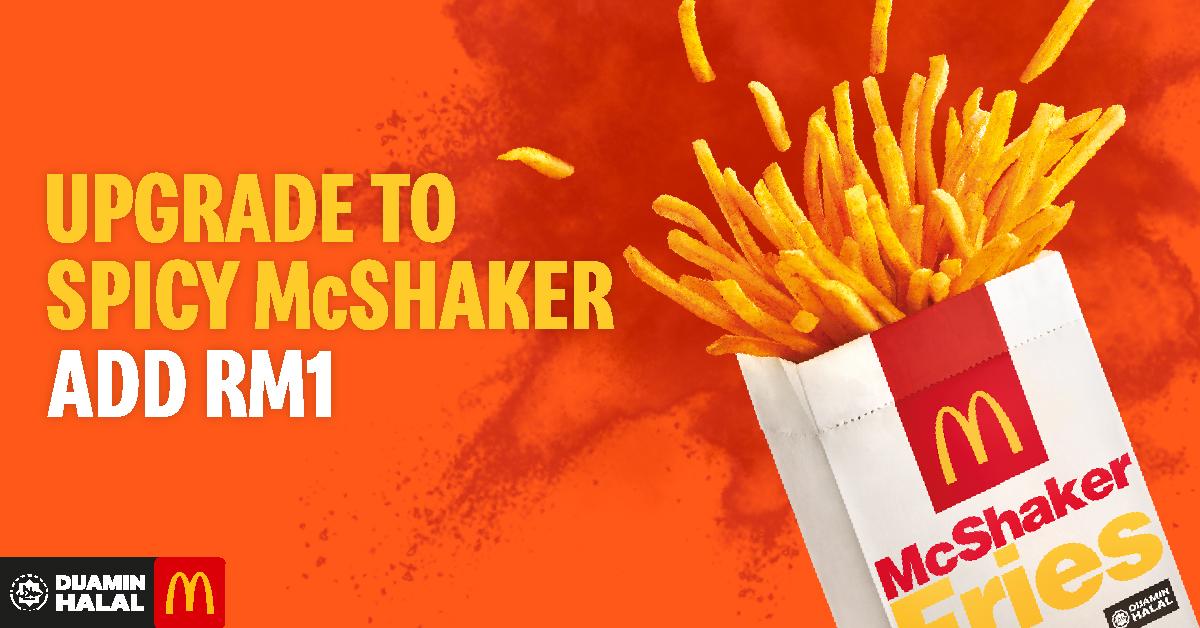 McDonald's already has some pretty good fries but when you throw on that spicy powder and shake it all up you know it's going to be a good time. You can upgrade your fries to the McShaker version on any McValue Meal for an extra RM1.
Next up is something that goes in the opposite direction. It's cold, it's sweet, and it's deliciously chocolatey. That's right, McDonald's is also bringing back the chocolate ice cream series made with real Hershey's chocolate.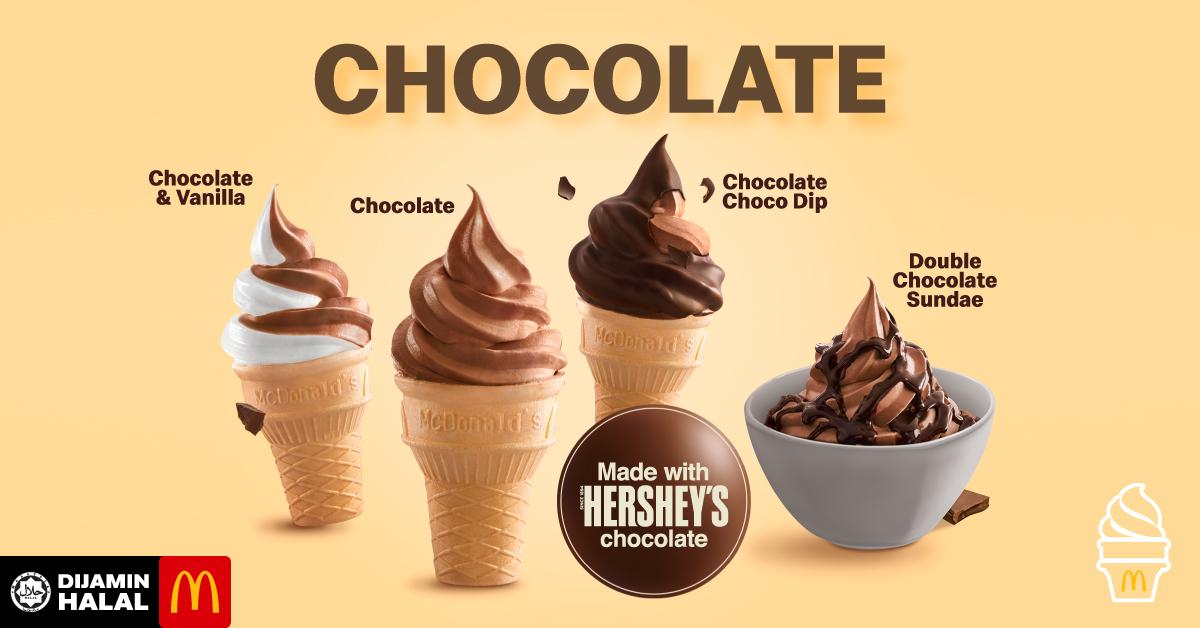 Choose from three different cone flavours including chocolate and vanilla, chocolate, and chocolate choco dip. The chocolate choco dip is definitely for someone with a real sweet tooth. If you want more chocolate then you can also get the double chocolate sundae.
But what if chocolate isn't really your thing? Well maybe the salted caramel desserts might be a little bit more up your street. Dig into swirls of salted caramel in your ice cream and choose between a salted caramel sundae or a salted caramel McFlurry.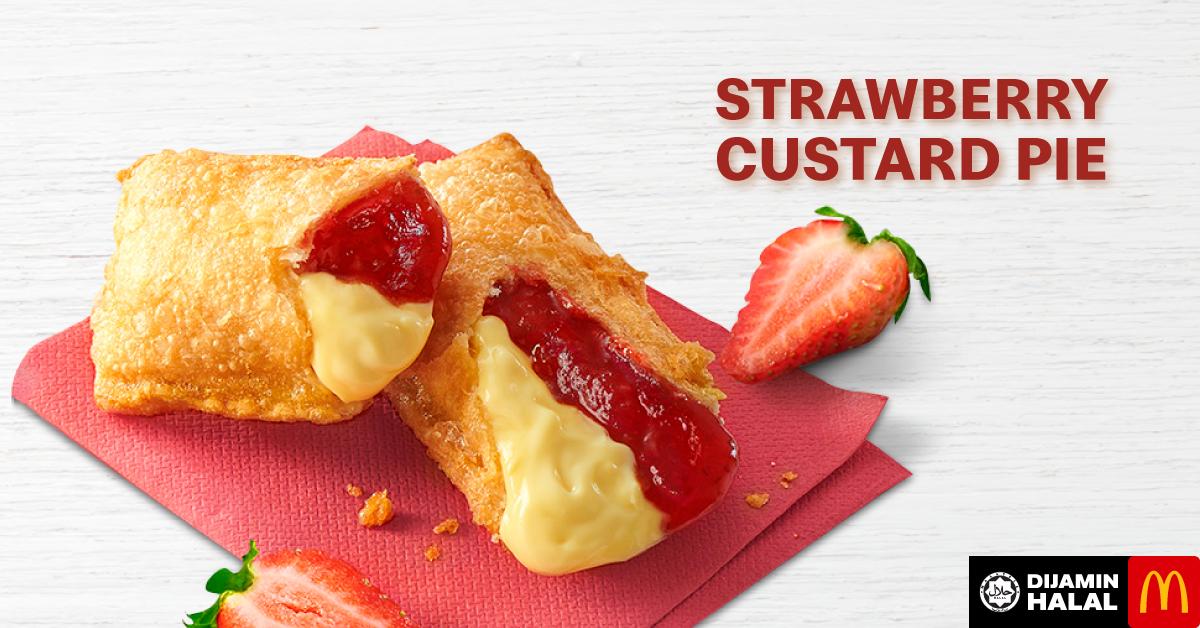 But what about a warm dessert? Something hot and crispy and rich. What could it be? It's the Strawberry Custard Pie which is a crispy pie shell filled with sweet strawberry jam and creamy custard.
So what's new? Well McDonald's is introducing a few new things to their menu. First on the list is actually more of an upgrade. The classic Filet-O-Fish is something most of us probably already know.
However, McDonald's is now giving you the chance to have double the goodness with a DOUBLE Filet-O-Fish. Now you can have two fish patties in one burger. McDonald's claims that it's double the waves of satisfaction.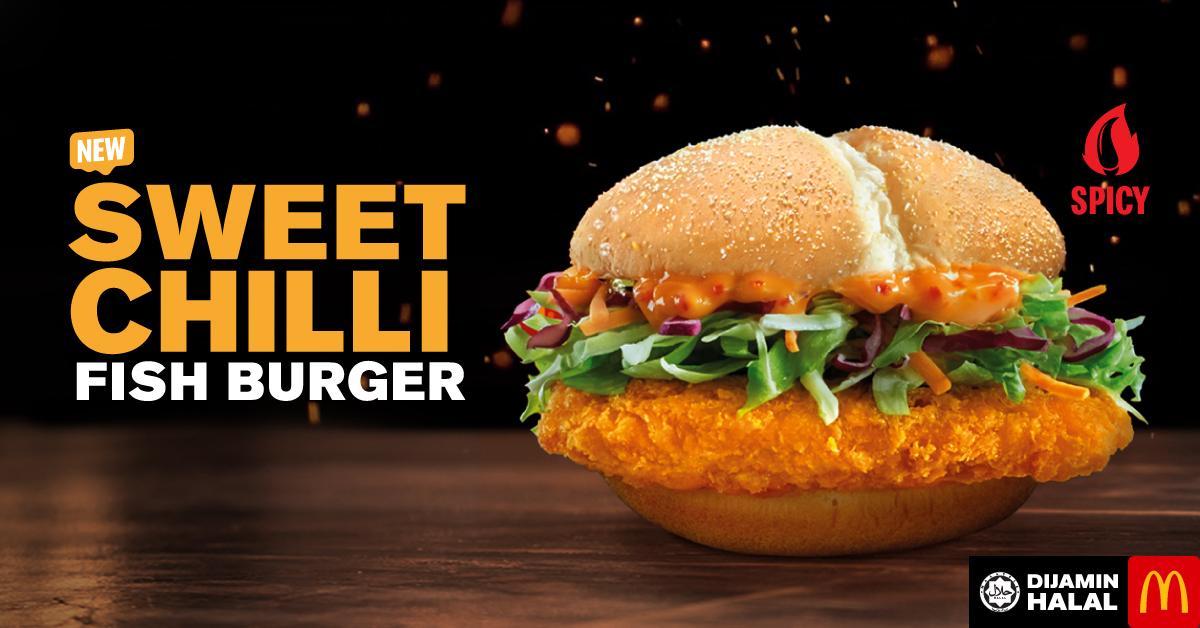 But that's not all they've done to the classic Filet-O-Fish burger. They now have a Sweet Chilli Fish Burger. Inside your burger you'll find a crispy fish fillet, mixed vegetables, and a sweet and spicy sauce.
Last on the list is what happens when breakfast meets dessert. McDonald's has taken their breakfast hotcakes and introduced some ice cream to the party. You can now get your hotcake with either chocolate or strawberry sundae on top. Yum!
Which item are you most excited about and eager to try?