When people think of Malaysia, the first thought probably won't be about the great local alcohol. Sometimes you think of France and you think of vineyards and local wine. Scotland might have you thinking of your favourite whisky. After all, whisky is Scotland's national drink. Meanwhile, the consumption of alcohol here is a little more strict. In fact, some states completely ban alcohol. Which is why it's so impressive to see our local whisky brand, Timah, winning an international award for the first time!
---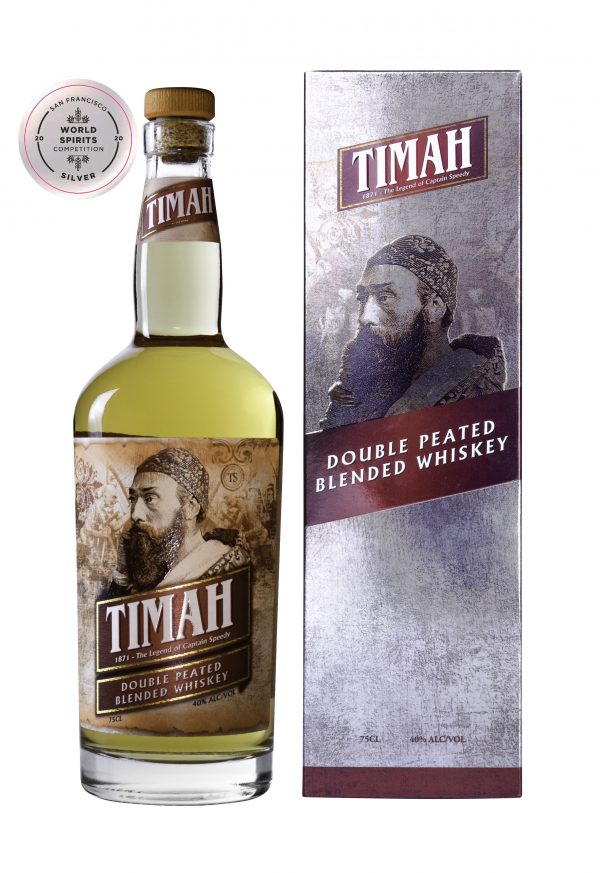 Timah is an 8-year old double peated whisky which takes its name from the Malay word for 'tin'. During the recent San Francisco World Spirit Competition, our local brand received the silver award! The category of Other Whisk(e)y recognises whiskies that cannot claim provenance from traditional whisky producing regions.
Moreover, Timah is also among the outstanding spirits that show refinement, finesses, and complexity. This is a really impressive comment to receive and reflects the quality of the locally produced whisky. Furthermore, this is the very first time that a local whisky is receiving an award at this annual event.
Timah is a light and floral whisky which also introduces a gentle tropical fruit. If you really concentrate, you will notice the peppery notes as well as a light oak finish. Therefore, the drink is really quite complex and interesting to try.
On the bottle is a picture of Captain Tristram Speedy, a 19th century British adventurer and the first Assistant Resident of Perak. Having him on the bottle is a nod to the British who are responsible for introducing whisky to our country. Each bottle contains 40% alcohol and comes with a price of RM190.
Moving on, the company behind Timah is Winepak and they also sell other locally manufactured alcohol. Ranging from rum to vodka and more whisky, there are plenty of brands to choose from.