Anyone who has tried redecorating their home knows that purchasing just the right piece of furniture can be a hassle. Measurements, style, and texture among other factors all need to be taken into consideration. The worst thing that can happen is that the furniture absolutely does not fit in anywhere after it arrives. It looked good in the shop, but not at home. IKEA, everyone's favourite furniture store, attempts to solve this problem by introducing IKEA Place!
---
What is IKEA Place?
Ikea Place is an augmented reality (AR) app that allows consumers to "place" their furniture virtually. The app features more than 2000 IKEA products, and all of them are true-to-scale models. Sofas, armchairs, footstools, coffee tables and storage solutions are just some of the products that are available to view on the app. This app also automatically scales products to fit your room dimensions to an 98% accuracy level.
How do I use IKEA Place?
First, you need to download the app from the App Store. (It's free, but it requires iOS 11 and is compatible with iPhone 6s or newer). Then, scan an empty piece of floor and select a piece of furniture from IKEA's collection. Next, place the furniture in an empty spot in the room (where you think you want it to be). You can rotate the piece of furniture and even zoom in to see the details of the furniture, such as the texture of the fabric. If you think that's all it does, you're wrong. You can also select more products and make a "place" with them, which is pretty useful if you want to design an empty room. What's more, you can share your "place" with others on social media, such as WhatsApp and Instagram.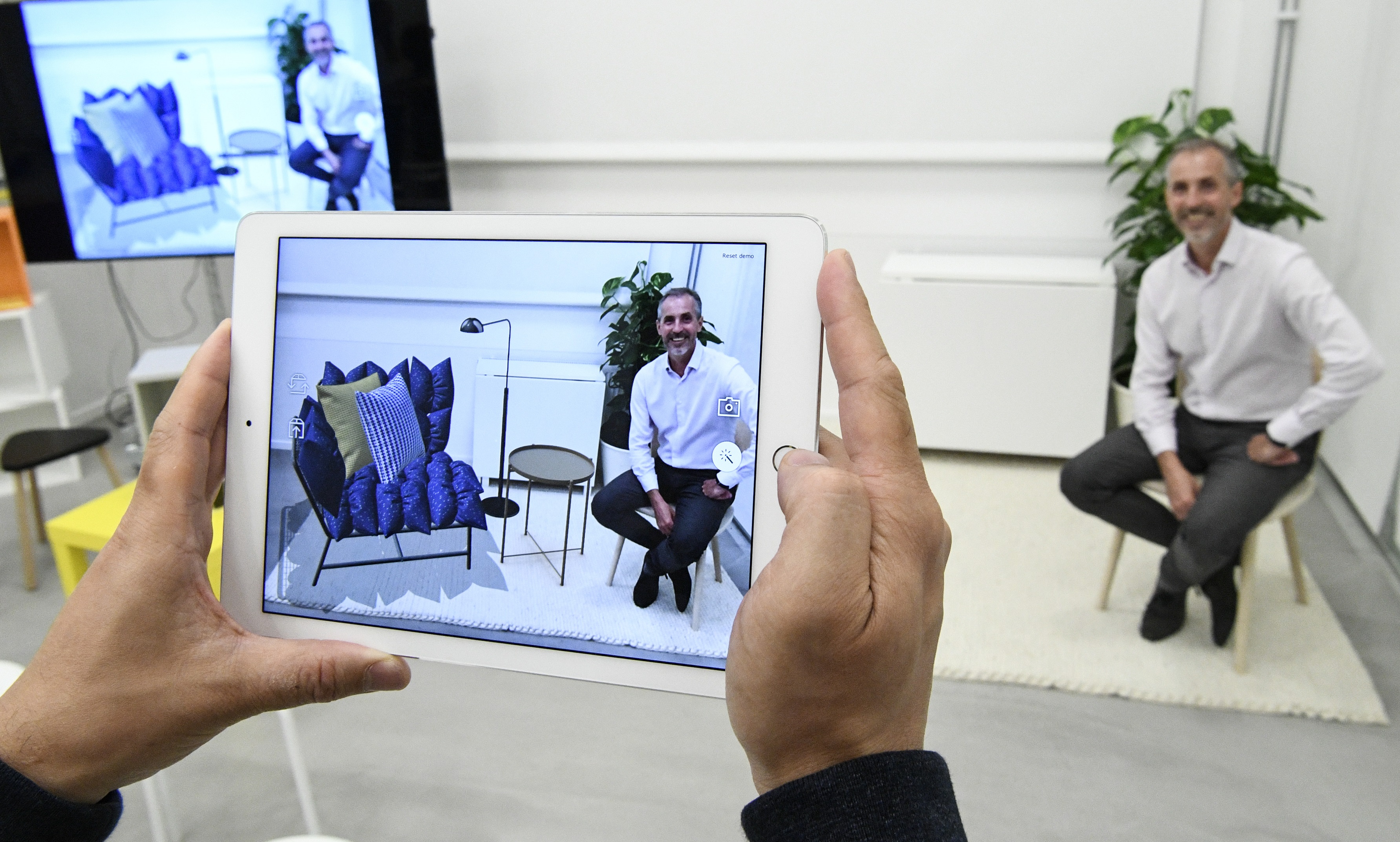 Furniture-buying has never been easier with this app! Forget crowding with people at the physical store, now you can shop at IKEA at home!
---
https://www.facebook.com/tallypressmy/