Forget flying all the way to Japan for the perfect delicious bowl of ramen! That's because one of the best ever ramen chain will be coming to you. Ichiran Ramen is a super popular outlet chain in Japan known for their amazing ramen. Lucky us because they will be having a pop-up store in KLCC but it's only for a limited time. So make sure you clear your schedule and prepare for a super long queue.
---
Ichiran Ramen has been serving up mouthwatering ramen since their early days in 1960 as a small ramen stall. After three decades and one name change, they opened their first ever concept store.
Thus began the long success of Ichiran Ramen in opening outlets not only across Japan but also the United States, Hong Kong, and Taiwan. In fact, they have more than 65 outlets in just Japan.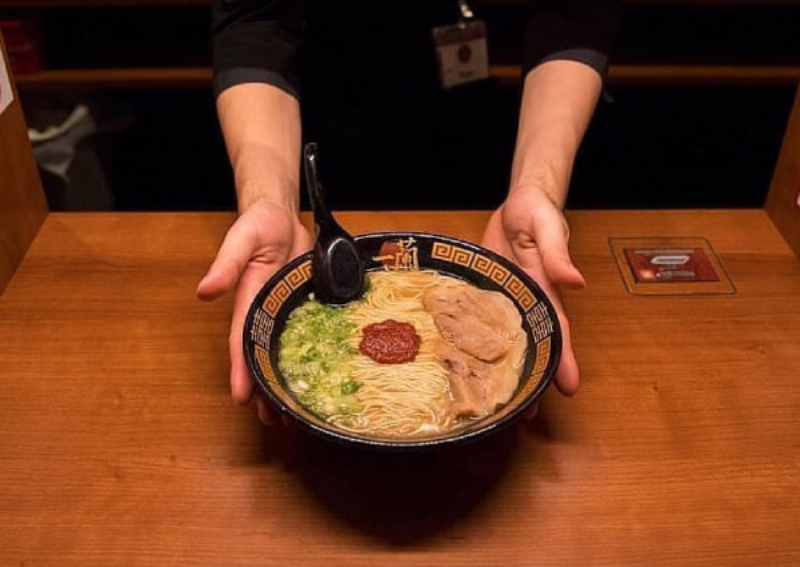 Known for their creamy broth, springy noodles, and awesome flavours, the ramen chain has delighted customers across the globe. Thankfully for us, they will be making a quick trip to Malaysia. Hopefully this is a sign that they might open an outlet here.
Firstly, let's address a question that some of you might have which is "Halal ke?" and the answer is yes! They will be serving up pork free ramen to keep everything halal friendly. But don't worry because the taste will be just as awesome as their original Tonkatsu ramen.
Moreover, each bowl comes with scallions, Kikurage mushrooms, and a pinch of original spicy red seasoning. However, be warned that there will only be 500 bowls a day. This means you have to be early!
Moving on, you will also get to enjoy their ramen focus booth. Each booth provides minimum distractions and maximum flavour as you focus on your food.
There's no time to waste because the pop-up booth will only be at Isetan KLCC from the 13th to the 22nd of March!