When it comes to food, we can think of it falling into three categories. Firstly, we have the no frills heartwarming comfort food which can even be as simple as a warm bowl of porridge. Next is the food we enjoy and eat from day to day. Lastly, there is gourmet and fine dining where the dishes are bold, creative, and comes with a bigger price tag. In the culinary world, Gordon Ramsay has etched his name in its hall of fame. Hailing from the United Kingdom, his swift rise to culinary fame is finally reaching us. That's right, Gordon Ramsay Restaurants is officially set to open here!
---
Gordon Ramsay Restaurants and Sunway City
Sunway City Kuala Lumpur recently announced a brand new partnership with Gordon Ramsay Restaurants. Together, they will be opening the chef's first ever restaurant at Sunway Resort. It is scheduled to open in June 2021 and could be the start of something exciting.
Under this collaboration, guests at Sunway Resort will be able to dine at Gordon Ramsay Bar & Grill. It's even more exciting to learn that this is the concept's first ever location that is outside of London. According to the London location, "We pride ourselves on using the freshest ingredients throughout the year."
Similar to its original outlet, the Gordon Ramsay Bar & Grill will provide breakfast, lunch, afternoon tea, dinner, and cocktail hours available. As a result, diners can enjoy a range of delicious dishes from light bites to signature dishes. The London website writes that guests can, "Explore our legendary rare breed steaks straight from the salt block, as well as burgers, sandwiches, and salads."
Guests will be able to locate the restaurant on the lobby level of Sunway Resort. It is set to have not just a vibrant atmosphere but also a contemporary interior design. Additionally, there will be floor-to-ceiling windows which look out to Sunway Lagoon.
His Rise to Fame
Gordon Ramsay was born in the quaint town of Johnstone, Renfrewshire, Scotland. After moving constantly in his early childhood, the Ramsay family finally settled in Stratford-upon-Avon when he was nine. Here, he grew up with his two sisters and one brother.
His early days were not easy, in fact, he describes his father as a "hard-drinking womaniser" who inflicted abuse and neglect. The constant moving around was due to the aspirations and failures of his father.
Moving on, his interest in cooking first began when he was working as a pot washer in a local Indian restaurant where his sister was a waitress. Deciding not to be known as the footballer with the gammy knee, he enrolled at North Oxfordshire Technical College to study hotel management.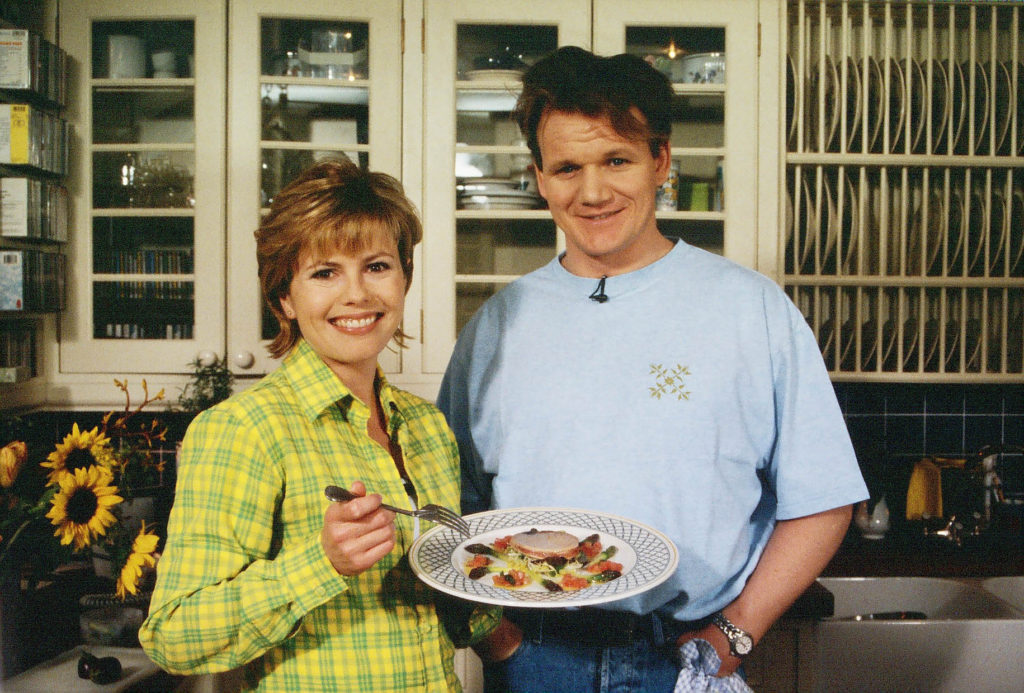 After that, Gordon Ramsay started to build his skills and experience at Harveys, Le Gavroche, and Hotel Diva which is a ski resort in the French Alps. Furthermore, he studied and continued training for three years in France. Then, he worked as a personal chef on a private yacht based in Bermuda.
In 1998, he decided to open his own restaurant, Restaurant Gordon Ramsay, in Chelsea. He did so with the help of his father-in-law and former colleagues. Within three years, the restaurant received its third Michelin star. This impressive feat made him the first Scot with this achievement.
Moreover, his culinary empire began to expand rapidly soon after. He now has restaurants in prominent locations including Tokyo, Dubai, and Ireland.