With the beginning of MCO on the 18th of March, many found themselves suddenly stuck elsewhere. Some Malaysians might have been visiting relatives. Meanwhile, there are many students and employees living in a different state. Now that most industries are online, many Malaysians want to return home and be with family. The Government is now allowing Malaysians to receive a travel permit through the Gerak Malaysia app.
---
Time to Head Home?
Previously, displaced Malaysians were not allowed to freely travel for a few reasons. Of course the main reason being that the virus could spread to other states. In the beginning, Malaysians could obtain a permit by filling up a form at the police station.
However, after news and images of huge crowds at police stations went viral the idea was quickly scrapped. After all, social distancing is the number one rule when leaving the house during these times.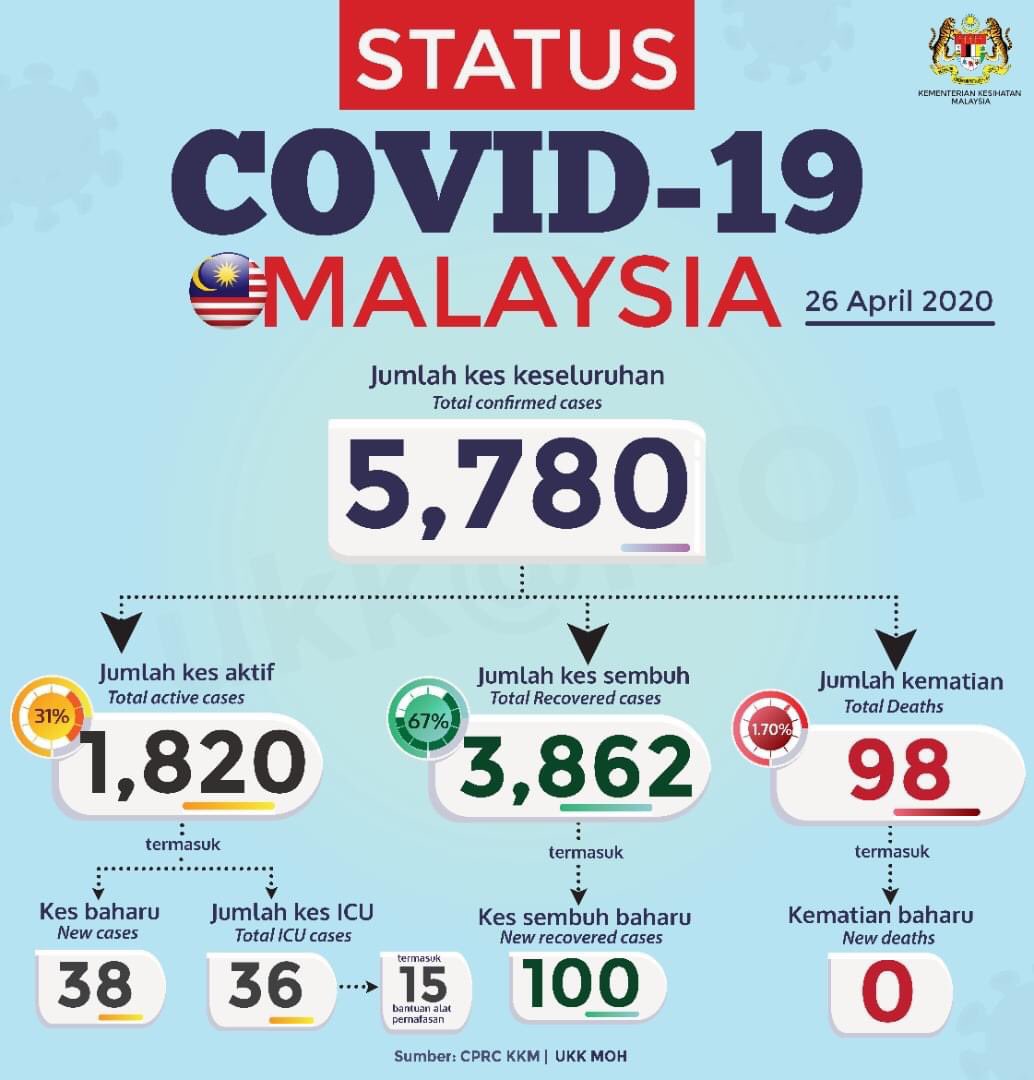 Thankfully we are seeing a decrease in positive cases everyday and most days the number of discharged patients outnumber the new cases. Nonetheless, the Government is extending the MCO for the third time.
Although the MCO is extended, Malaysians are now able to apply for inter-state travel permits. This is all done through the Gerak Malaysia app which handles everything online. Therefore we won't be seeing huge crowds gathering at the police station.
How to use the Gerak Malaysia App 
Moving on, the Gerak Malaysia app is an application that is available on the Apple store, Google Play store, and Huawei App gallery. Anyone wishing to receive a permit will need to download the app.
Firstly, you will need to provide your phone number and receive a one-time password (OTP). Once you have entered the password you will need to fill in some personal details. This includes your name, IC number, residential address, email, and more.
Once those details are registered, you will have a profile on the app. Then you can select your valid reason for travelling out of your home. While there are options such as medical treatment and essential shopping, only applications for interstate travel are open.
Moreover, you must allow the Gerak Malaysia app access to your phone's GPS location. This will enable the app to verify your current location in order to approve the travel permit.
Planning for your Interstate Travel
Here are some details you need to know if you are planning on any interstate travel. Firstly and most importantly, make sure that your permit is approved. You will be able to generate a QR code on the Gerak Malaysia app. This QR code is meant to be scanned by police officers at any roadblocks you encounter.
Next, the travel period is only between the 1st to the 3rd of May. In order to avoid large traffic jams, there are specific days allocated for different states. Those leaving Perak, Johor, and Kelantan can do so on the 1st of May.
Then, the 2nd of May is for those departing Perlis, Kedah, Penang, Malacca, and Pahang. Lastly, the 3rd of May is for those leaving Kuala Lumpur, Selangor, Negeri Sembilan, and Terengganu.
Before leaving you will need to update the Gerak Malaysia app on the day of travel to obtain that QR code. Meanwhile, look out for more details on the travel schedule as well as more guidelines. These will be available on the 29th of April.
We would like to encourage that Malaysians only apply for the permit if the interstate travel is urgent and necessary. Let's all stay safe and healthy! While travelling, remember to also get your face masks and some alcohol wipes ready to help combat the disease!