It all began with Snapchat where we can upload and post 'stories' that only last for 24 hours. Then all the social media platforms decided to join in and now stories are available for Instagram, Facebook, and WhatsApp. Basically if Facebook owns it, it has the stories feature. Now years later, Twitter is currently testing out their own version of stories that they are calling Fleet.
---
Honestly, it has reached that point where there are too many stories to watch! The same person is posting on Facebook, Instagram, WhatsApp, AND Snapchat? It's a bit too much for me. Even now I can't finish watching all the Instagram stories.
However, Twitter is showing determination to at least try to make it on to the bandwagon. Albeit a bit too late since we're all slowly shifting to Tik Tok. I mean that's some new content right there.
Moving on, Fleet is currently in its trial run with employees and users in Brazil. Users who are testing it will see the icons of users who post the Fleets at the top of the page. Basically the same as all the other apps.
Twitter users can post videos up to two minutes and twenty seconds in length to the platform. Users have the choice of sharing photos, GIFs, and videos but there aren't any editing tools or filters.
These videos remain for 24 hours before disappearing. Unfortunately, Fleets can't be shared, liked, or retweeted. But you can respond with emojis!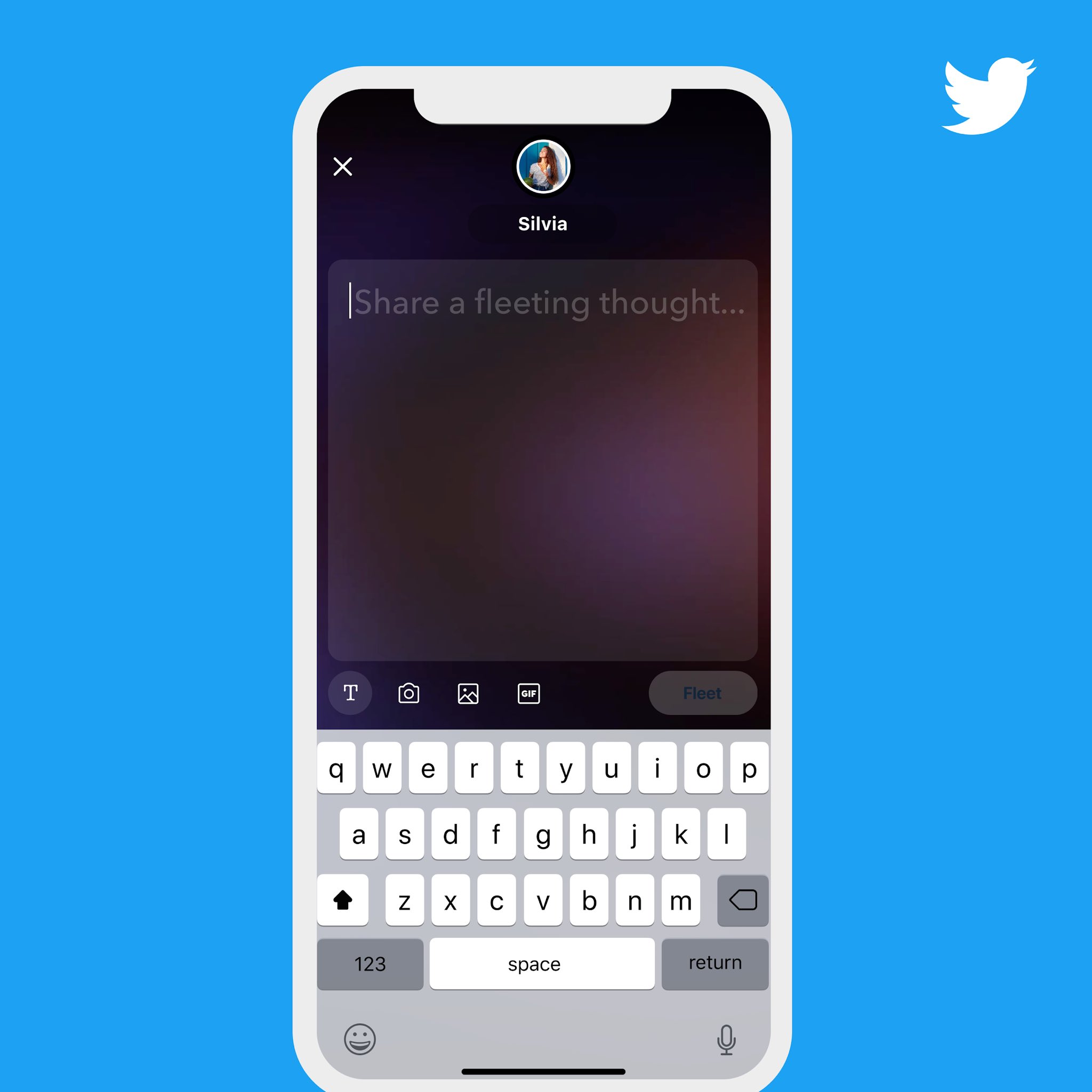 According to Twitter, Fleets are the new way of starting conversations from your fleeting thoughts.
A lot of Twitter users are against the introduction of Fleets saying they would prefer an edit button.
How about you? Do you think it's a good idea for Twitter to join the bandwagon?