The former Sultan of Pahang, Paduka Ayahanda Sultan Ahmad Shah Al-Musta'in Billah ibni Al Marhum Sultan Abu Bakar Ri'ayatuddin Al-Mu'adzam Shah, has passed away. The announcement was made by Pahang Mentri Besar Datuk Seri Wan Rosdy Wan Ismail. Sultan Ahmad Shah passed away at about 8.50am today (22nd May, 2019) at the National Heart Institute, he was 88 years old.
---
The former sultan was born on the 24th of October at Istana Mangga Tunggal in Pekan. He was the only son of Sultan Abu Bakar and Tengku Ampuan Fatimah. His education background included the Malay College Kuala Kangsar, Worcester College, Oxford, and the University of Exeter. He studied in the fields of public administration and local government.
In 1954, Sultan Ahmad Shah married Tengku Ampuan Afzan Tengku Panglima Perang Tengku Muhammad. Together they had two sons and five daughters. Tengku Ampuan Afzan passed away in 1988 at the age of 55.
Following the passing of his father, Sultan Ahmad Shah ascended the throne of Pahang on the 7th of May, 1974. He was also the seventh Yang di-Pertuan Agong from the year 1979 until 1984.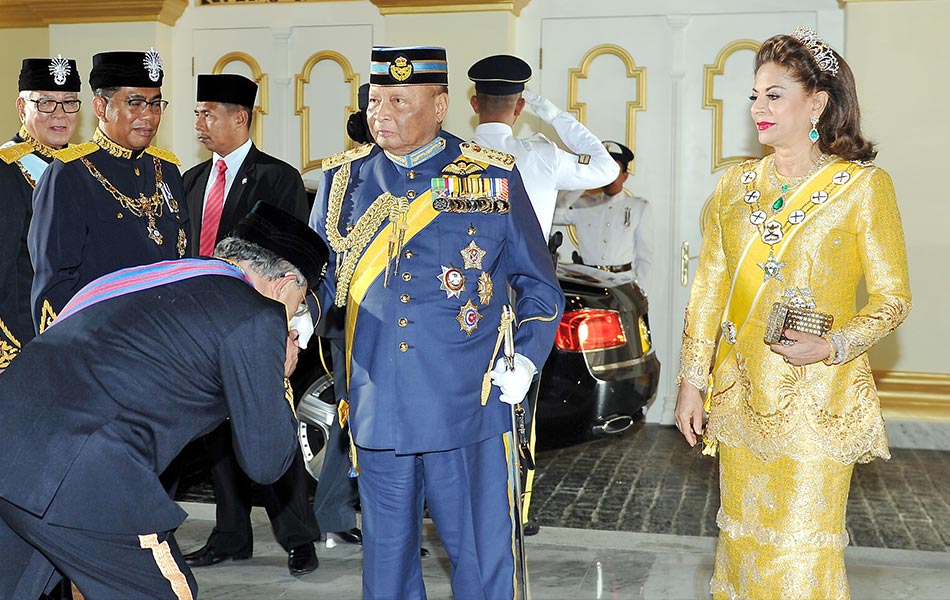 He was known as a sportsman whose hobbies included football, polo, golf, and equestrian. He was also the president of the Football Association of Malaysia for 30 years.
As Sultan Ahmad Shah was ill for a while, an amendment was made to the state constitution. The amendment allowed for the Pahang royal council to conduct his abdication earlier this year. This allowed for his eldest son, Al-Sultan Abdullah, to be proclaimed as the sixth Sultan of Pahang.
Al-Sultan Abdullah Ri'ayatuddin Al-Mustafa Billah Shah ibni Almarhum Sultan Haji Ahmad Shah Al-Musta'in Billah is the 16th Yang di-Pertuan Agong.
Sultan Ahmad Shah was a fair, noble, and kind Ruler who was respected by his people. We wish our deepest condolences to the royal family, the people of Pahang, and all Malaysians.