Amidst this global pandemic, some of us might feel that there is little hope. Especially so when we read the news of what's happening overseas in the UK and US. The healthcare systems around the world are under strain and many patients are succumbing to the virus. In fact, Italy is currently facing a lot of turmoil and uncertainty with many cases of Covid-19. However, sometimes we hear the story of some good hearted people and remember that there is light at the end of the tunnel. FabLab in Italy upon hearing about the shortage of respiratory machines are now 3D printing respirator valves for free!
---
Due to the fact that Covid-19 is a respiratory disease, many patients find difficulty breathing. In fact, one of the symptoms reported is a shortness of breath. This is because the virus affects the lung of an infected person.
Unfortunately, those who are in critical condition may find that breathing is just too difficult on their own. As a result, they require the assistance of respiratory machines which work by mechanically ventilating the lungs of a patient.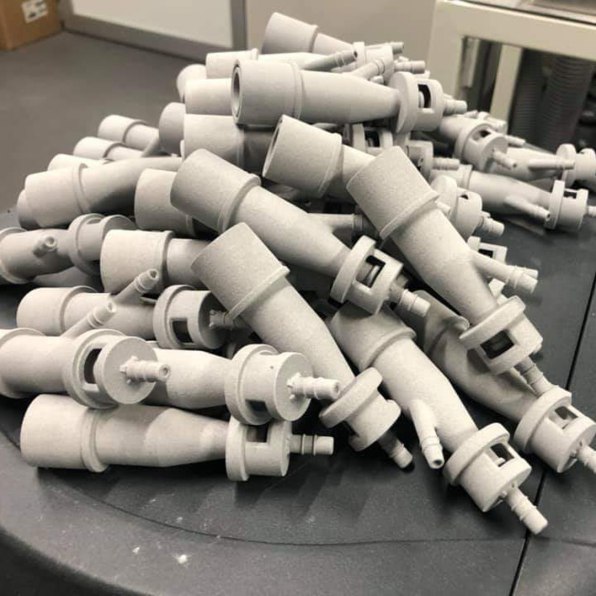 Doctors and nurses in Italy have too many patients who need the assistance of these respiratory machines. In fact, it has reached a point where some hospitals are running out of the valves needed for these machines! This is the case for a hospital in Chiari, a small city in Italy.
Thankfully, FabLab is stepping in and providing assistance by 3D printing respirator valves. The digital manufacturing company is collaborating with Michele Faini from manufacturing company Lonati SpA. Michele Faini is an expert in 3D print manufacturing and research and development.
Because the hospital supplier is not giving them information on the design, FabLab and Lonati SpA have reversed engineered the design themselves. The valves are printed with SLS 3D printers with PA12, a material that can be sanitised and used for biomedical purposes.
It is amazing to see companies such as FabLab step up and put the public first. They are 3D printing these valves for free to be used for patient treatment. While times now are tough, let's not forget to show kindness wherever we can. Even if it's just wishing your GrabFood driver a big thank you.