Hair fall is very normal for everyone, you can literally find hair in your toilet, in the sink, on your bed and on the floor. Your hair clogs your shower drain all the time and you're sick and tired of unclogging it but hey, that is totally normal! 
However, if you are experiencing hair loss and you find that hair doesn't grow back, don't freak out, you are not alone! Many men and women are facing the same problem and it is usually a big concern especially for women. There are many different reasons for hair loss which include hormonal imbalance, stress, and age among other things. 
Thank goodness, there are shampoos out there that can help fix your concerns. For the best hair loss shampoo, read on to find out! 
Best Shampoo For Hair Loss Malaysia
---
Price: RM42.70
A popular brand in the market, Sebamed has an anti hair loss shampoo which is 100% alkaline and soap free, which is great for those who have sensitive scalp! This shampoo contains NHE formula with Caffeine and Ginkgo Biloba that promotes blood circulation to the scalp area for faster hair growth as well as strengthen its structure.
Price: RM18.84 for 400ml
If you're looking for something that uses natural ingredients in their products, Himalaya Herbals Anti-Hair Fall Shampoo is just what you need! It is a 2-in-1 formula that will help reduce hair fall and gives nourishment to the hair. This shampoo contains herbs like Butea Frondosa and Bhringaraja to help stimulate hair follicle to speed up hair growth as well as strengthening the hair roots to reduce hair loss.
Price: RM56.00 for 400ml
This shampoo has been No. 1 market share in the Korean herbal shampoo market for 10 years now and if you love everything Korean, this is something you should give a try! Also contains Korean herbal ingredients such as ginseng using RX GinsenEX technology which uses whole ginseng. This has the capability of providing approximately 7 times the potency for promoting hair growth! 
Price: RM20.70
Enhanced with 100% ECO-CERTIFIED oils, this product combines three different organic oils, which is good for the hair as it helps nourishes, moisturizes and in turn, much easier to manage them! If your hair needs more moisturizing, give this product a go! It could be the right one for you. It is also enriched with sunflower oil which helps to strengthen your hair and reduce hair fall, making one of the best products for hair loss in Malaysia.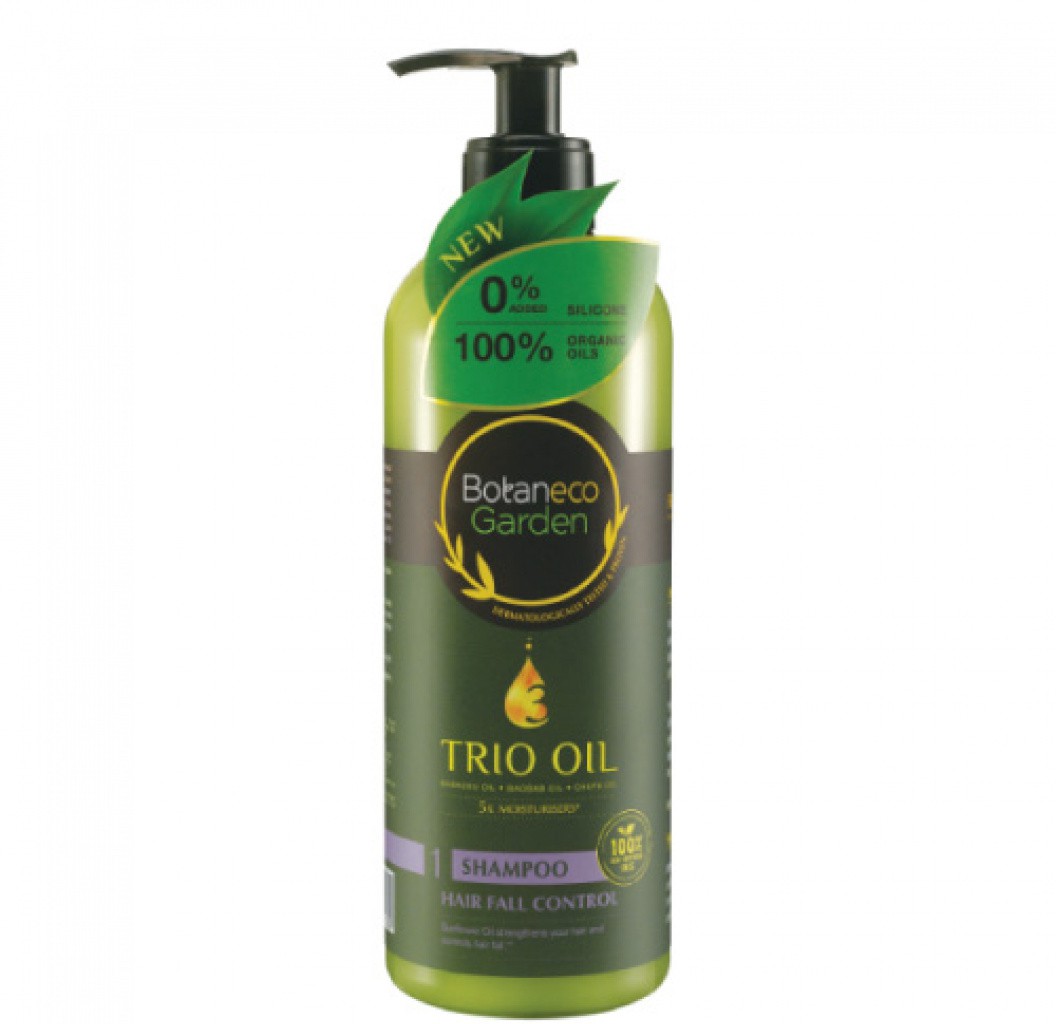 Price: RM38.80
Want to achieve voluminous hair? While it can be hard trying to give your hair volume it deserves, this shampoo does the magic! Contains B-Complex and Biotin to provide nutrients to your hair scalp and hair strands. These vitamin B strengthens the hair shaft thus, reducing hair fall. Quinoa and Flax proteins are also being added to the shampoo to strengthen your hair, giving you thicker and voluminous hair! 
Price: RM39.00
This shampoo is formulated with B-Complex, Biotin, saw palmetto, quinoa protein and Vitamin E, all that works hand in hand to provide nutrients to the scalp, promotes blood circulation and thus, helps to control hair fall by strengthening each and every hair strand! Definitely worth the buy when you're looking to purchase affordable products for hair loss in Malaysia.
Still need help with your hair problems? Check out the Top 10 Hair Salons in KL & Selangor!