Cookies are fun little snacks that we can easily munch on until our hearts and stomachs are content. These small biscuits are a lovely way of delivering sweet and delicious flavours. In fact, many of our festive occasions include cookies as part of the celebrations. During Chinese New Year and Hari Raya, we always look for the best biscuits to serve guests. However, how much would you be willing to pay for a tin of cookies? Many of us like to have tasty and high quality cookies without having to break the bank. Could these be one of the most expensive cookies in Malaysia?
---
Jenny Bakery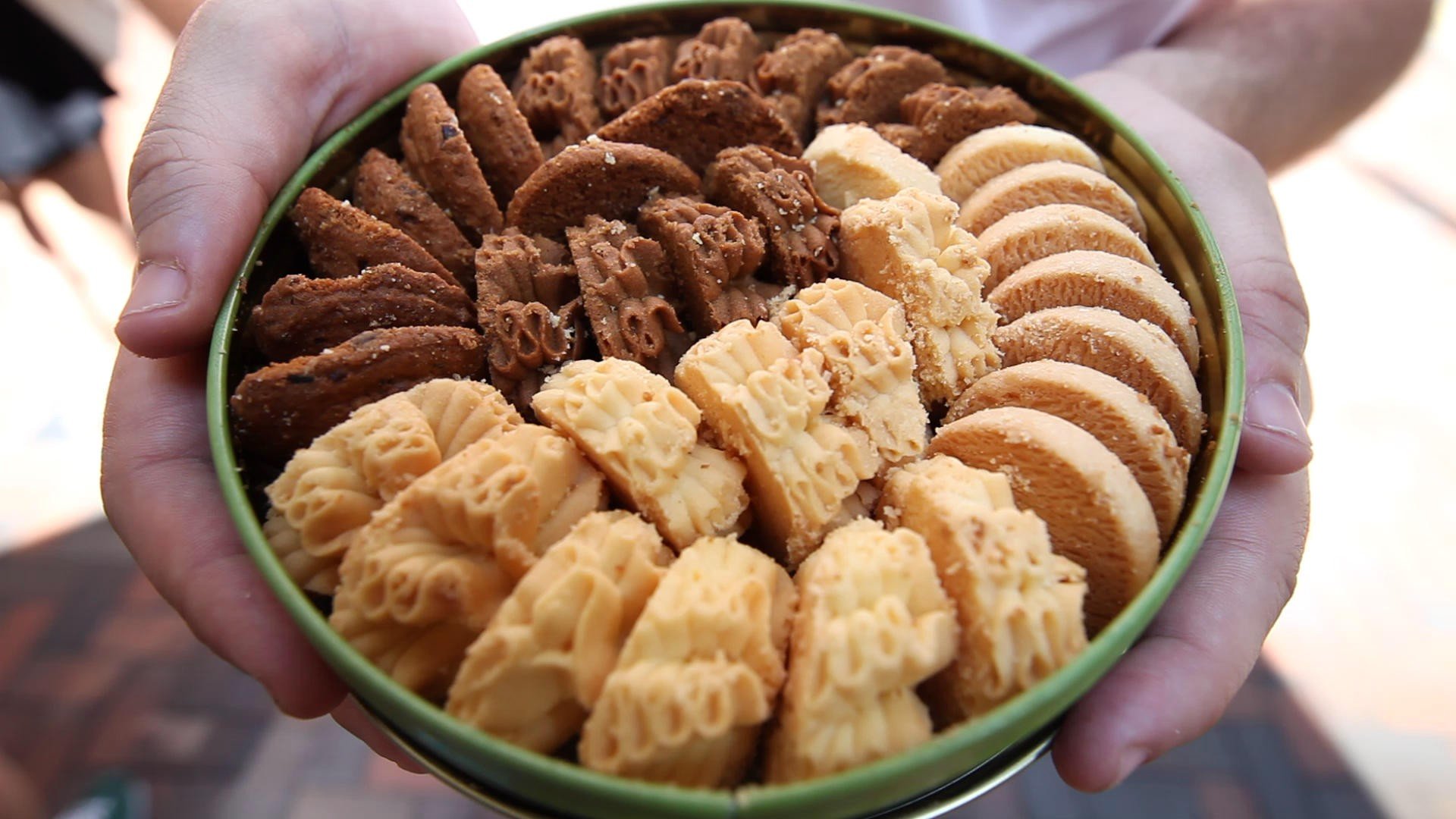 Jenny Bakery from Hong Kong is officially going to launch in Malaysia! The store locations have not been revealed but they are accepting pre-orders now. Jenny Bakery is known in Hong Kong for their buttery biscuits that supposedly melt in your mouth. As with most famous eateries, the prices tend to be on the higher side but could these be one of the most expensive cookies?
Approximately 8,000 tins of cookies are sold daily with an hour-long queue at the shops. Many of those in line are actually tourists looking for a yummy souvenir to share with family and friends.
Customers can choose from four different tin choices. The first is a 4 mix butter cookies set which features butter flower, coffee flower, shortbread, and raisin oat. Second is the 2 mix set that only has the butter flower and coffee flower cookies. Meanwhile, the last two options are the butter flower and coffee flower sold in separate tins.
Could These Be One Of The Most Expensive Cookies?
However, these cookies definitely come with a bigger price tag than what we might expect. A large 4 mix tin which weighs 640g will set you back by RM139 while the smaller tin at 320g is RM79. The other tins follow the same pricing except for the coffee flower tin. A large tin of the coffee flower cookies is RM145 while the smaller one is RM85.
Many have pointed out that this is quite a large sum to pay for a tin of butter cookies. As a comparison, you could get a tin of Kjedlsen's Danish Butter Biscuits for about RM26 at Jaya Grocer. After all, most of us know this familiar blue tin that usually ends up as a sewing kit.
One Facebook user also encouraged others to support local businesses during this time. There are many Malaysians who have lost jobs or are suffering from a huge pay cut due to the pandemic. As a result, many of them are also trying to earn a side income from cooking and baking.