Ho Ho Ho! The festive Christmas time is just around the corner and promotions are already going on. Besides just shopping for presents and preparing for that Christmas meal, do something fun with the family. Christmas Wonderland at Gardens By The Bay is the perfect festive occasion!
---
Christmas Wonderland 
Get the whole family together to experience this magical Christmas extravaganza! Even though the weather might be hot, don't let it stop you from experiencing the best Christmas ever.
Christmas Wonderland is held at Gardens by the Bay as a way to bring the festive spirit to you. You will get to enjoy all the great activities and shows that have been planned. It's a great way to destress and have fun with everyone.
So what can you expect at Christmas Wonderland? Feel the magic as soon as you step in and set eyes on the 40 Luminarie Light Sculptures. One of which is a 21-metre tall Spalliera which takes inspiration from San Gimignano in Tuscany. There will also the tallest lunimarie Christmas tree in Asia!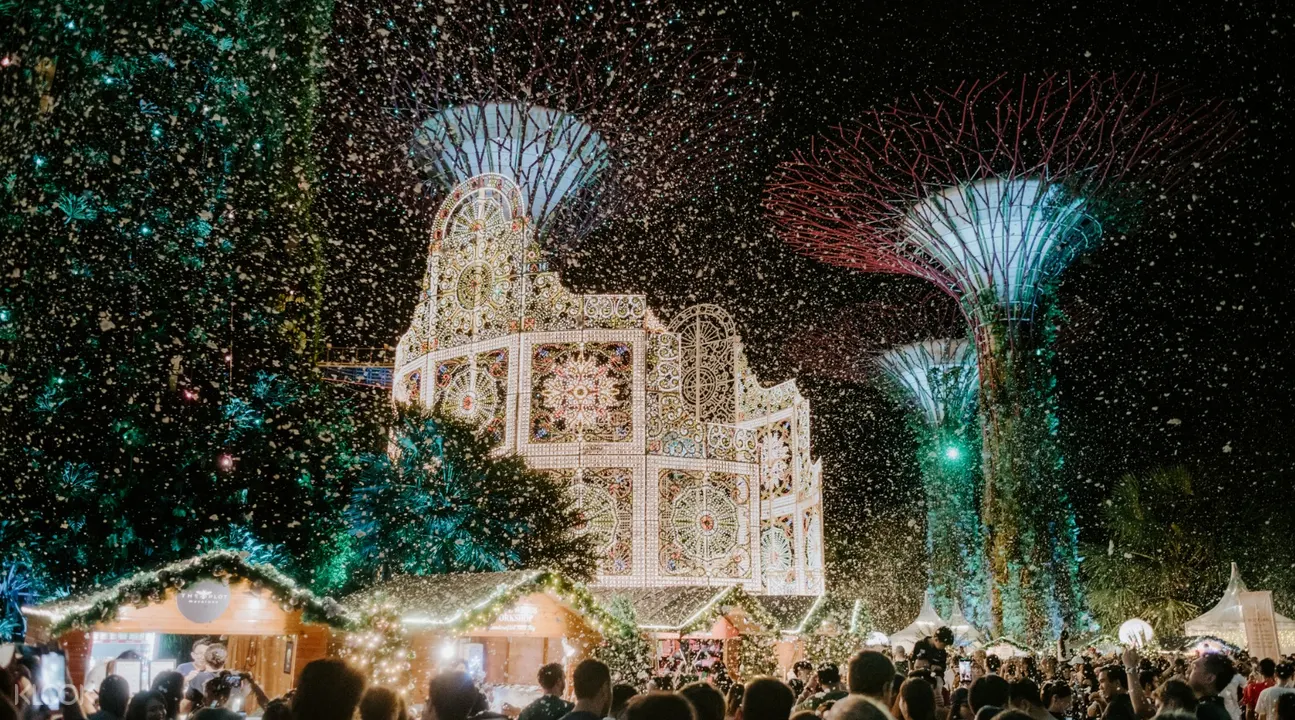 Make sure to stay and see snow falling with the lights as a beautiful backdrop.
Attractions
Moving on, children will have lots of fun at the carnival games and rides available on site. In fact, there are 18 different traditional carnival games for everyone to enjoy. Check out the mini viking, bumper cars, and even a brand new swing chair carousel. Don't miss your chance to hop on the Christmas Train which will bring you around.
Furthermore, look out for all your favourite characters during the Christmas parade! Santa and his reindeers, dancing elves, santarinas, and even snowmen will be spreading the cheer.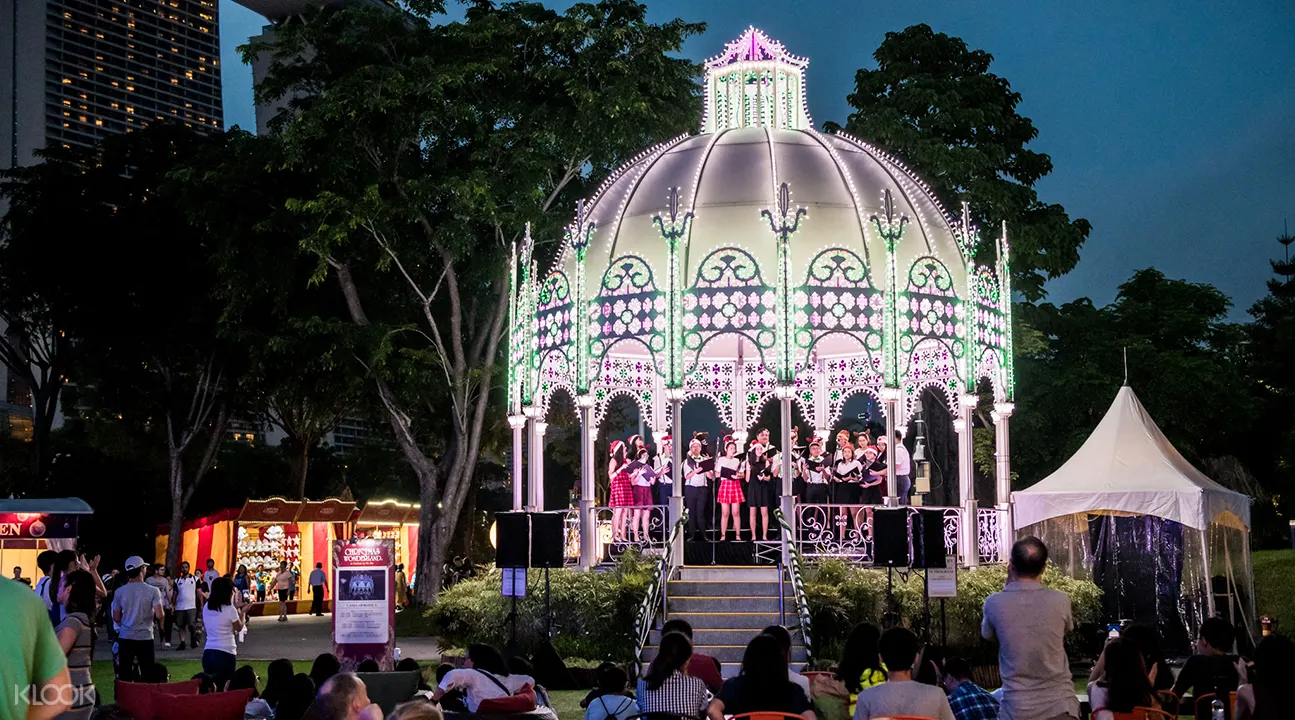 Bring the family to Meadow Theatre and choose from four theatrical productions to enjoy. Firstly is Australia's Trash Test Dummies which consists of critically acclaimed circus performers.
Next is the London production of Snow Play which has received lots of great feedback. There is also a charming adaptation of The Old Shoemaker by Five Stones Theatre. Lastly, coming all the way from New York is illusionist Vitaly Beckman performing with Pure Wonder.
There are many more attractions to check out so what are you waiting for? Call up everyone and book your tickets today. Christmas Wonderland will officially have their doors open from the 29th of November to the 26th of December.