It seems that a growing trend is to express our love for food via fashion. Recently we had the Indomie sneakers and KFC X Pestle and Mortar line. So what's next? Well Asics is giving you a chance to snag some Nasi Lemak inspired sneakers this weekend at SneakerLAH.
---
It's a pretty great way of showing our Malaysian love for food as the Nasi Lemak is basically an iconic dish. Almost everyone loves Nasi Lemak and it's so easy to change it up. You could add fried chicken, rendang, vegetables, and basically anything that tickles your fancy. Some people even add lobsters!
So yeah it totally makes sense that Nasi Lemak is the perfect representation of Malaysian food. And Asics knows it! Which is why now that they're trying to give us something local, it's Nasi Lemak inspired sneakers.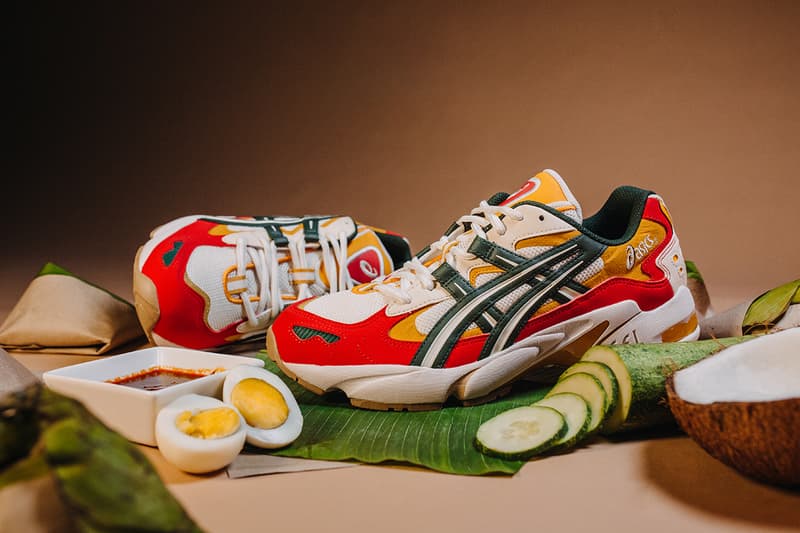 Say Hello to the Asics GEL Kayano-5 sneakers which are made for Malaysian pride! Don't worry, the design isn't over the top and gaudy. Anybody can comfortably wear these sneakers without feeling like a walking advertisement.
The design is very subtle but also beautiful to look at. It features the colours of Nasi Lemak which we are all familiar with. Check out those shades of red, yellow, white, brown, and green.
Moving on, the sneakers are actually the product of a partnership between Asics Malaysia, Hundred%, and our popular sneaker convention SneakerLAH. It's limited edition as there are only 500 pairs available for sale during the event. You can also check out this review.
Make sure to bring your wallet because each pair will be sold for a hefty RM599! 
SneakerLAH is happening this weekend on the 5th and 6th of October at Mid Valley Exhibition Centre.