If you are an avid K-drama fan, you would have no doubt seen all the cool phones that appear in the dramas. It's almost a given to see a few shots of the lead characters using the latest Samsung smartphones or it wouldn't be a Korean drama! Thankfully, it doesn't look out of place or awkward in the scenes as it is a must-have in our lives – drama or not. Not only that, it is a wonderful prop to make for an interesting or funny scene!
---
Where have you seen the Samsung Fold and Samsung Flip in K-drama?
There are so many times the Samsung Fold and Samsung Flip have appeared in Korean dramas. Here are a few throwbacks:
Here we see Lee Yeon (played by Lee Dong Wook) trying to answer a video call in K-drama Tale of the Nine Tailed. He may have been around for hundreds of years but it seems like he hasn't quite caught up with the advancement of technology. I guess it doesn't matter as he looks good no matter how he angles the camera. 😍
Next, we also have the ever dashing Han Ji Pyeong (played by Kim Seon-ho) in K-drama Start-Up. It looks like he's deep in thought while his Samsung Fold is easily propped up on the table by folding the phone into half. 
In Do Do Sol Sol La La Sol, mystery man Jun (played by Lee Jae-Wook) and talented pianist Ra Ra (played by Go Ara) are seen working on a song together via their Samsung Fold. They can even choose to fold it either way. That sure looks convenient!
Now that we have checked out the Galaxy Fold, what I was super excited to see when they debuted it through Korean dramas was the Samsung Flip! I'm a 90's baby, so I grew up with flip phones and seeing it make a comeback got me feeling nostalgic. 
Also, don't you think it's the perfect phone for villains in Korean dramas to use? The act of angrily flipping the phone open or slamming it close visually conveys the frustration or anger that is felt by the villain. It makes the scene so satisfying to watch.
Here we have the famous K-drama Penthouse that aired in 2020 – it did so well that another 2 more seasons were produced. One memorable character in the show is Cheon Seo-Jin (played by Kim So-Yeon) who used the Samsung Flip to full effect along with other characters in the drama.
There was also another popular K-drama that came out in 2020 – Itaewon Class swept the charts and was even nominated at the Baeksang Arts Award. Another brilliant way to utilize a flip phone in a scene is when the character slowly closes it to indicate that something surprising or shocking just happened. And we can see it here with Oh Soo-ah (played by Kwon Nara) – it looks like she has just received bad news over the phone and she is still in shock while trying to close her phone.
---
Want to have your own K-drama moment with a Samsung Z Fold4 or Z Flip4?
Feeling envious of the characters in K-drama with the latest Samsung phone? Well, you can have your very own K-drama moment with Celcom MEGA™. Samsung's Galaxy Z Flip4 and Z Fold4 are the latest in their foldable line and they are a showstopper! 
Even better news is that the brand-new Samsung Z Flip4 and Z Fold4 are within your reach thanks to Celcom – with savings of up to RM2,400 when you subscribe to a Celcom MEGA™ plan! 
We love you, Celcom. Get it now right here before it's too late!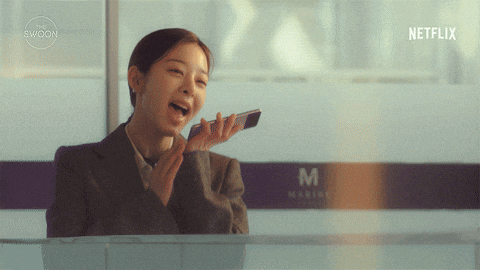 For more information:
Website: https://www.celcom.com.my/personal/devices/galaxy-unpacked
Facebook: https://www.facebook.com/celcom
Instagram: https://www.instagram.com/celcom/