Prince Harry and Meghan Markle, Duke and Duchess of Sussex have just welcomed their new bundle of joy. Born just three days ago, this little baby has gotten quite a lot of media coverage already. Everybody is anxious to see the new royal baby and to find out his name.
---
Baby Archie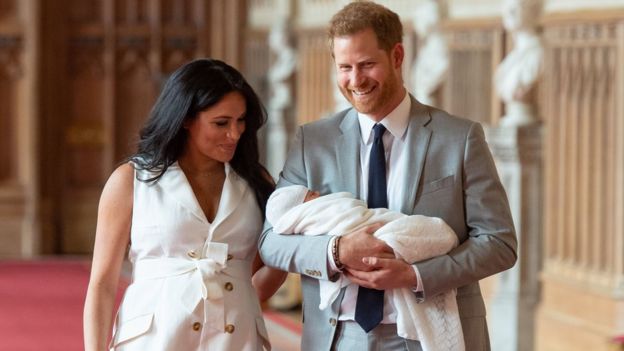 Let us all welcome little Archie, full name Archie Harrison Mountbatten-Windsor to the world. When introducing him to the media, the new parents were absolutely beaming with pride. Meghan said "He has the sweetest temperament, he's really calm. He's been the dream." This got some chuckles and a quick response from Prince Harry saying "I don't know who he gets that from."
The announcement of his name came after he officially met his great grandmother and great grandfather. The Queen and Duke of Edinburgh looked very happy to see him for the first time at Windsor Castle.
Some may say that Archie seems to be an unexpected name for a royal baby. By naming him Archie Harrison Mountbatten-Windsor, Prince Harry and Meghan have decided to avoid using a title. Options for titles include the Earl of Dumbarton which is one of Harry's subsidiary titles, or Lord Archie Mountbatten-Windsor. Instead, he will simply be known as Master Archie Mountbatten-Windsor.
What his name means
His name could be an indication that they don't intend on bringing him up as a formal royal. Some people were quite surprised with the choice of such an uncommon royal name. Archie does not have any British royal connotations while Harrison is a totally new name for the Royal Family. Some royal favourites are Alexander, Arthur, and Albert.
The name Archie means "genuine", "bold" or "brave" and is actually a popular name in Britain. Origins of the name is a shortened form of Archibald but now is used as a name of its own. Meanwhile, Harrison here means "son of Harry". Quite a clever use of the name.
The delivery of baby Archie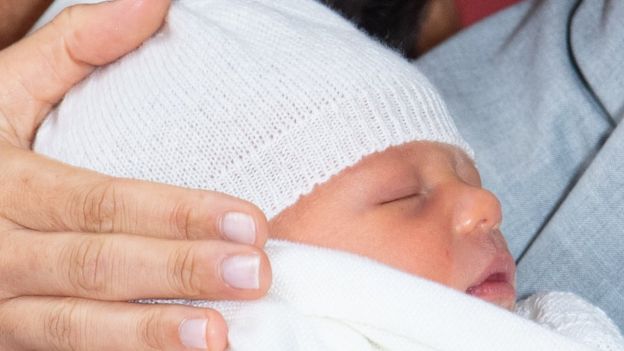 Baby Archie was delivered at 5:26am BST on Monday. Harry addressed cameras after the birth saying that he and Meghan were "absolutely thrilled". Archie is also the seventh in line to the throne.
Amusingly, Prince William, the Duke of Cambridge, is welcoming his brother to "the sleep deprivation society that is parenting". Prince William is a father of three and said he looks forward to seeing his brother and Meghan when things have quietened down.
Little baby Archie was born weighing 3.2kg, which is lighter than each of his cousins. The average weight of a newborn baby in Britain is 3.4kg. Looking at all the videos and pictures of him, he is definitely a very cute and sweet looking baby.