Thanks to the pandemic, many of us have been staying at home more than we ever have before. As a result, we are all looking for something to keep us occupied and many of us have turned to games. During the beginning of the year we saw Animal Crossing become the new trendy game for everyone. Now with the end of the year in sight, a lot of people have hopped on the Among Us bandwagon. If you haven't heard of this game then where have you been? This popular game has also gotten a 3D makeover by Afiq Aiman who is a popular Malaysian YouTuber!
---
Among Us
This game is actually not new to the gaming space. It was developed and published by InnerSloth and released on the 15th of June 2018. However, it recently became available as a free mobile version. Therefore many of us at home find it easy to download and play with friends.
Among Us is an online multiplayer game that relies on social deduction. Players take on either the role of a Crewmate or Imposter. The goal of the Imposter is to kill the other players while staying undetected. Meanwhile, the Crewmates need to complete given tasks as well as deduce who the Imposters are.
A 3D Makeover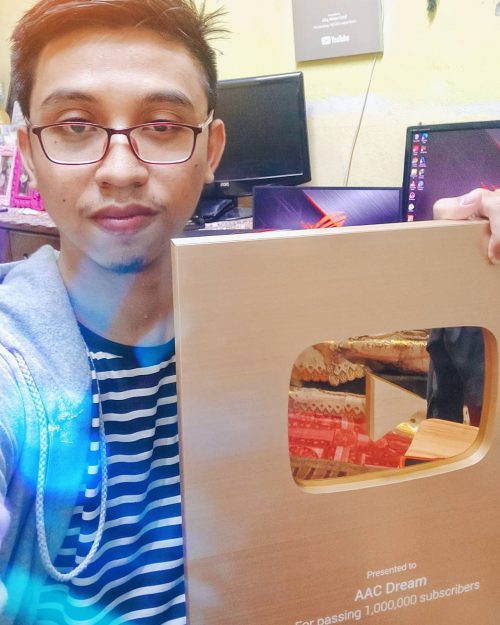 Afiq Aiman is a college student who also runs the YouTube account AAC Dream. On his channel you will find videos based on the 2D game with a new 3D look. Due to the success of his videos, more than 1 million users have subscribed to his account. There are millions of views on each video.
Moreover, the most popular video has received more than 4 million views to date! It is actually the first video he uploaded in the series. However, he cannot take all the credit. Working alongside him, animator Putera Syafiq, marketing manager Azhar Masli, and web developer Aiman Nasrullah are also part of the process.
Furthermore, some of the storylines in the videos are not originals. In fact, they have been taken from several creators of 2D animations. He does make it clear that the videos are remakes and also links the original work in the descriptions. Nonetheless, the work of his team in creating these 3D Among Us videos is still amazing!
Other Videos
Many fans of the game have been creating their own edits and storylines. In fact, a quick search on YouTube will result in videos that compile these videos together. Some take on the style of the game to portray the storyline while others will create their own animations. Take a look at the two examples below! If you haven't already tried the game, what are you waiting for?!